Time for another one of our holiday treat recipes! We're going back to cupcakes with fondant today…and listen, don't be afraid of it.  If you are nervous, order Satin Ice. Really. It's easy to use and SO simple to open a package in lieu of making your own. You can be a fondant maniac in no time!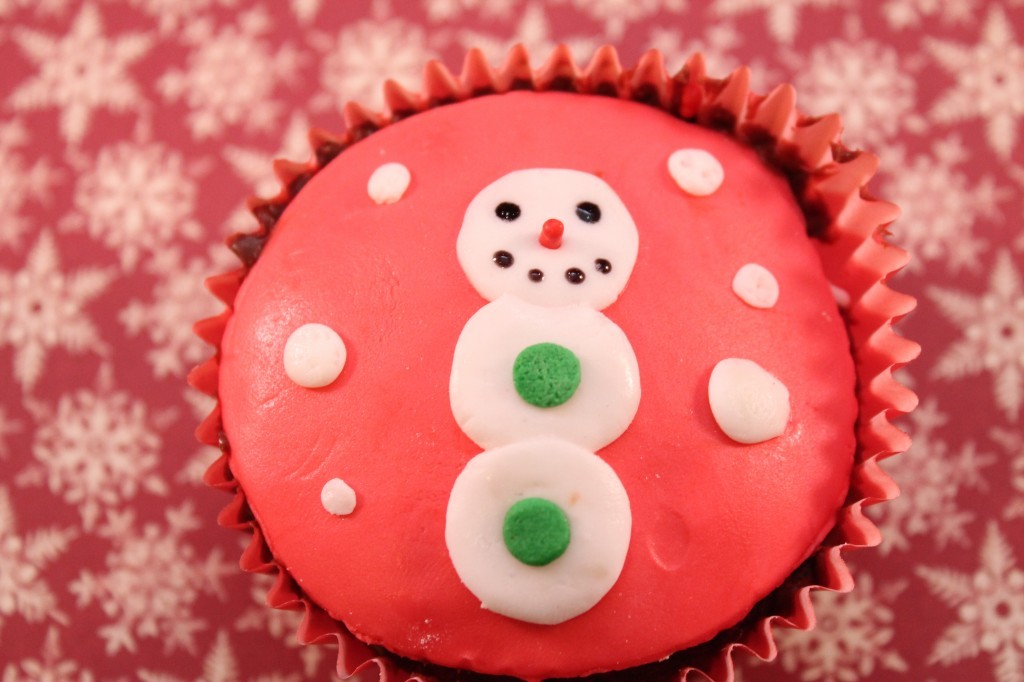 Ingredients:
2 Cups Sugar
½ Cup Water
2 tbsp Light Corn Syrup
Powdered sugar
Green/Red Candy Sprinkles
Orange Candy sprinkles
Black Glitter Gel Frosting
Fondant Directions: *** Please note, you can quite easily head over and order Satin Ice Fondant– it tastes great and saves you a lot of time!
In a saucepan over medium heat, combine sugar, water and corn syrup. Stir until all sugar is dissolved.
Cover saucepan, and allow to boil for 2 minutes.
Remove cover and allow syrup to heat to 240 degrees, do not stir during this time.
While syrup is heating, sprinkle a large baking sheet with powdered sugar.
Once syrup has reached 240 degrees, pour into prepared baking sheet. Allow to set at room temperature for 5 minutes.
Once syrup has cooled enough to handle, use a scrapper or spatula to push syrup into a pile in the center of your baking sheet.
Using your spatula stir mixture repeatedly, and continue to scrap back to the center.
Once syrup becomes opaque, using damp hands and begin to knead the fondant, it will become softer the more you knead it.
Wrap fondant in plastic wrap and place in an airtight container. Refrigerate for 5 hours before using.
Snowmen:
Roll your fondant out to ¼ inch thick. Using a circular cookie cutter cut out 3 circles for each snowman.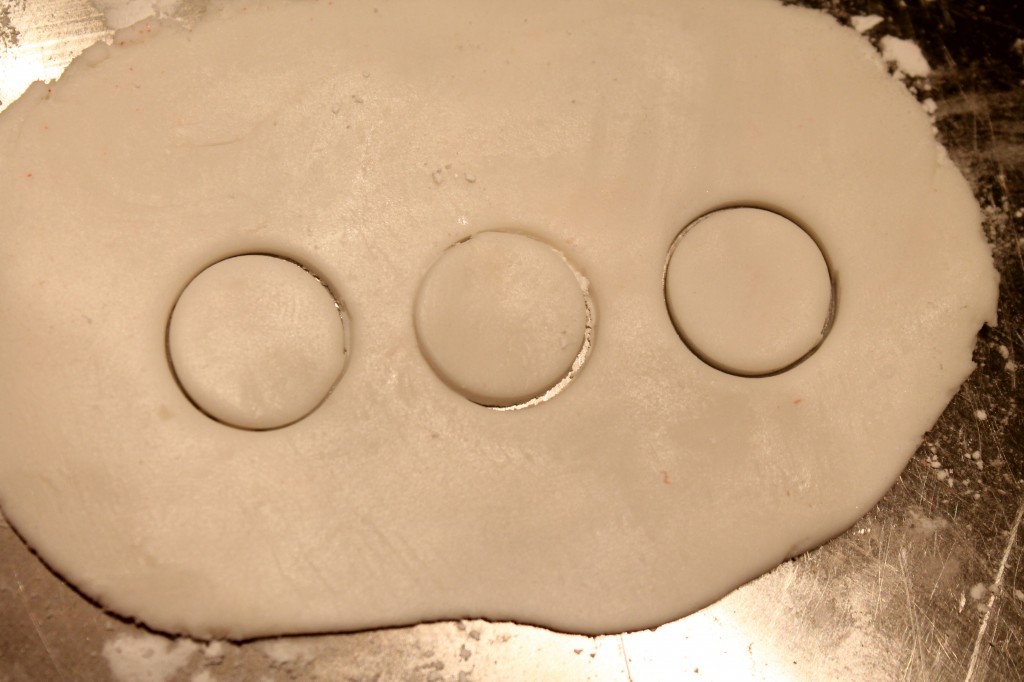 Taking the same cookie cutter cut a small portion out of the top and bottom of a circle for the middle section of your snowman.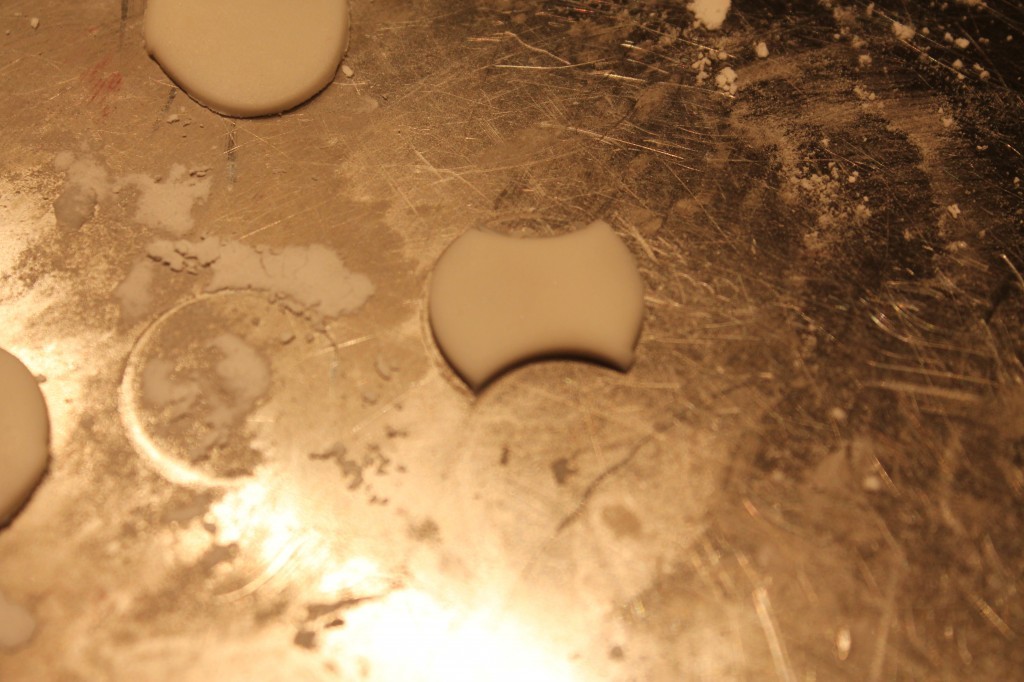 Place your 3 circles on top of your cupcakes. Using the black glitter gel frosting, carefully draw on your eyes and mouth of your snowman.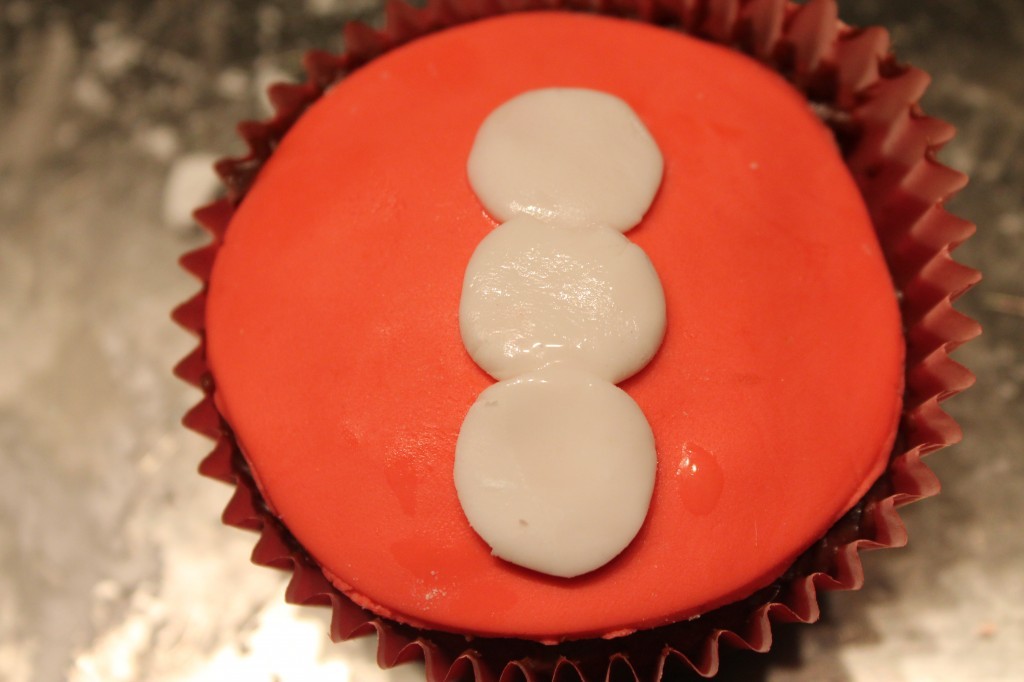 Using the red or green sprinkles, dampen the backs and place them on the body of your snowman.
Carefully place your orange candy sprinkle in the center of the head to create a nose.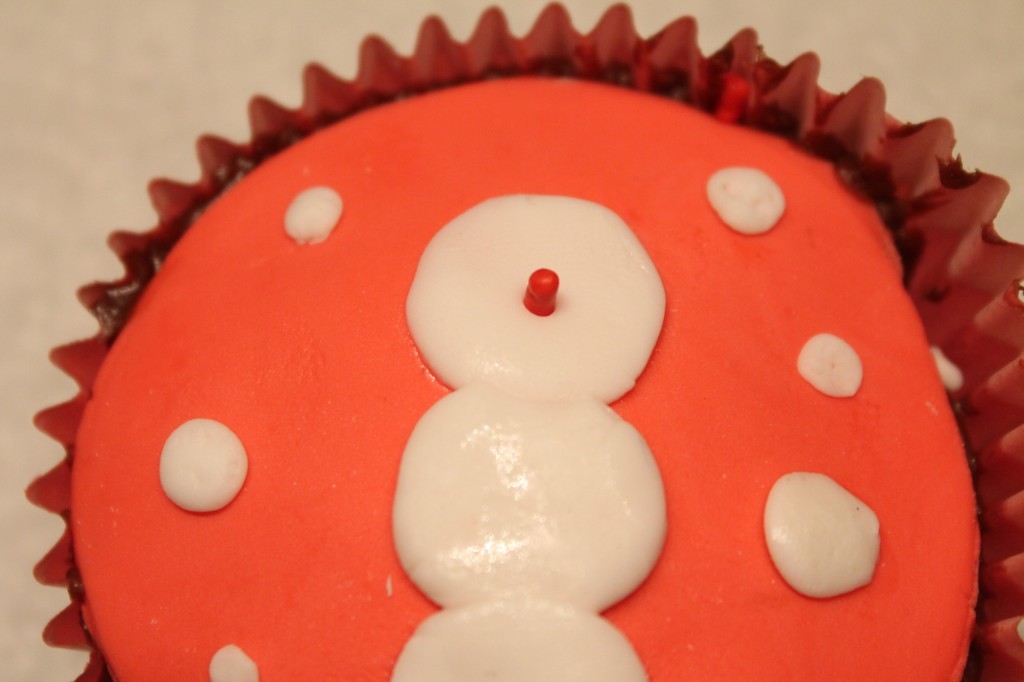 Refrigerate in an airtight container until ready to serve.