This Star Darlings Cocomoon Punch recipe is brought to you by our friends at Disney Press.  We learned about the cocomoon fruit in Star Darlings: A Wisher's Guide to Starland. Our love for Star Darlings has grown since we first met them back in February. The bright, colorful Darlings who star in the series are the starlets of the book series from Disney Press. Both of my girls have been enjoying the books- and it's been a great topic of conversation in their room at night before they fall asleep. I have a very deep love of reading and it warms my heart to hear my kids share that love, and with fun recipes like these, we can bring those books to life!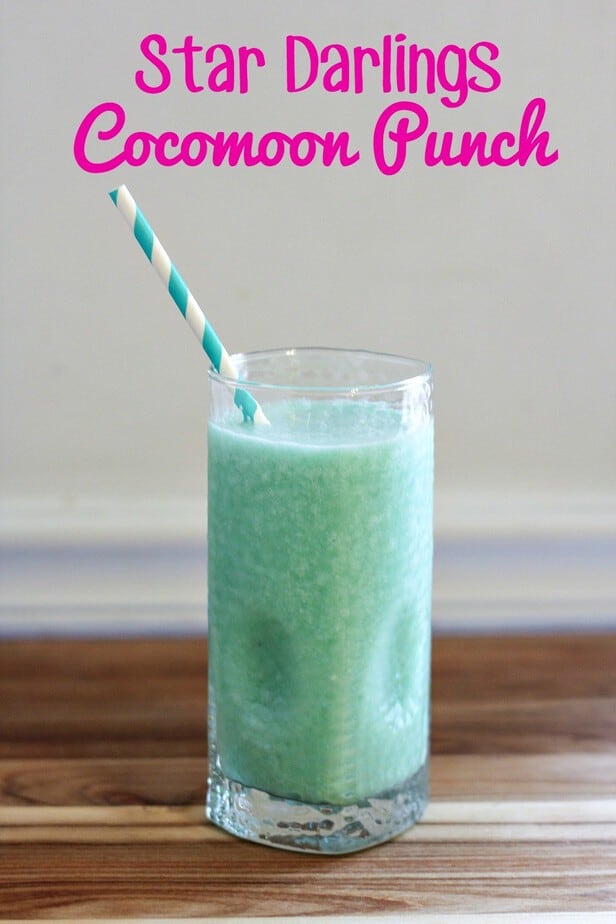 Star Darlings Cocomoon Punch Recipe
 Ingredients
1 cup ice cubes
1 cup orange juice
1 medium banana
1/2 cup coconut milk
2 tablespoons blue jell-o mix (dry)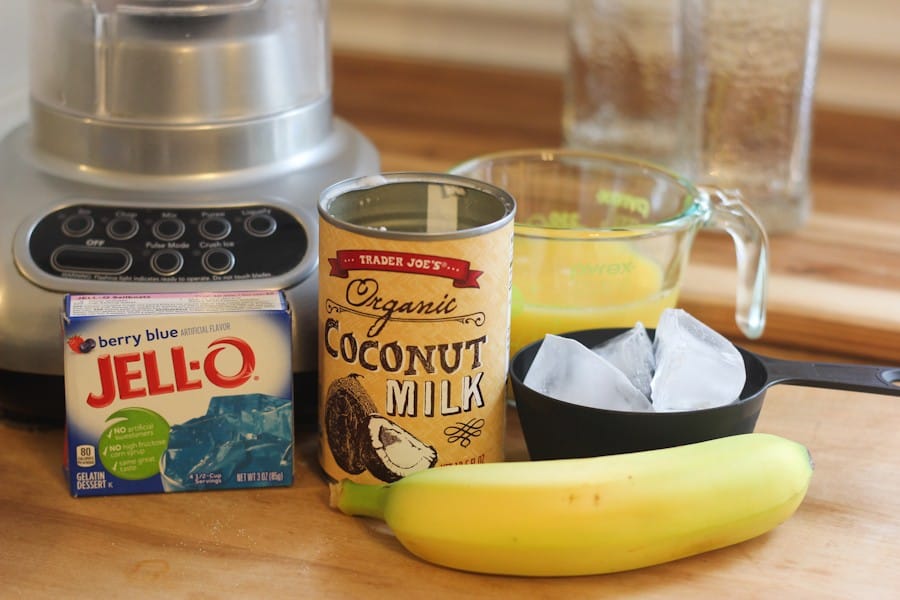 Directions
Pour everything in an blend together until smooth.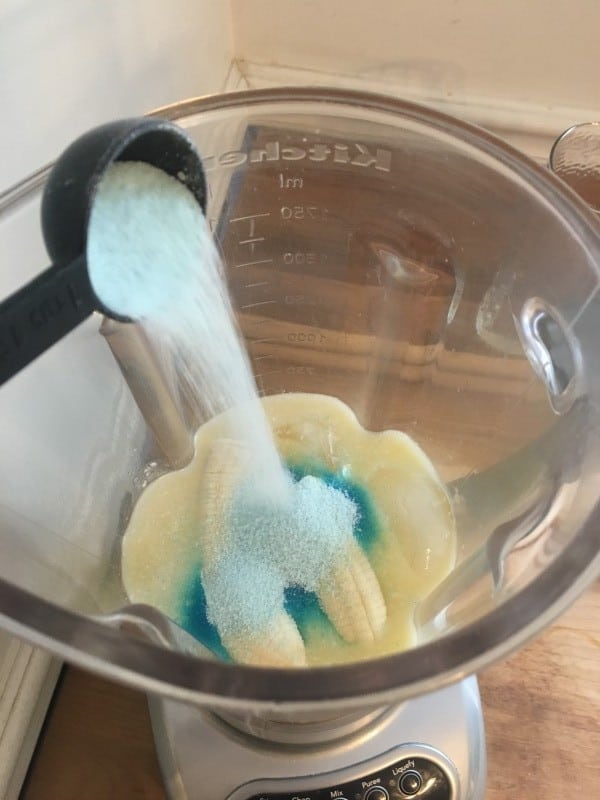 Note: the OJ and coconut milk paired with the berry blue jell-o make this drink a surprisingly delightful tropical flavor. We couldn't get enough of it! It was fun to imagine "real" cocomoon juice tasting just like this. 🙂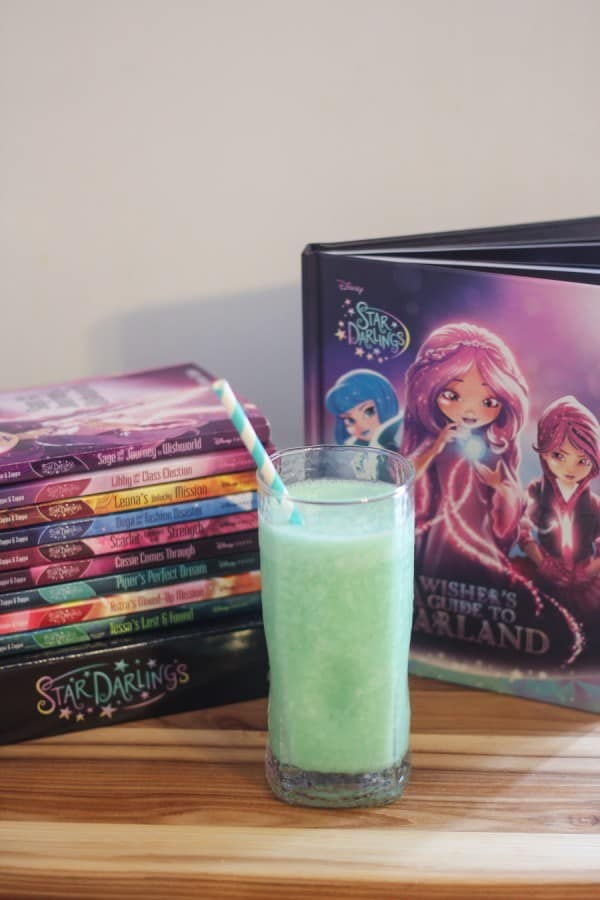 About Star Darlings:
Launched in Fall 2015, Disney "Star Darlings" is a stellar original property for tweens that answers the question of where wishes come from, and features a diverse array of star-charmed girls who encourage and help others to fulfill their heartfelt wishes.
Just like real girls, each Star Darling has her own wish that she pursues with full force and determination—and the help of her friends. These shared journeys and experiences provide exceptionally positive examples to inspire tweens to follow their dreams, and are experienced through books, dolls, music and apparel, along with a mobile app and animated shorts. Disney "Star Darlings" offers an innovative and unparalleled lifestyle experience that encourages tweens to harness the power of their individuality, highlights the power of making positive choices, and shows that they can make anything possible.
Star Darlings Book Series:
·         A Wisher's Guide to Starland
·         Book 1: Sage and the Journey to Wishworld **
·         Book 2: Libby and the Class Election **
·         Book 3: Leona's Unlucky Mission **
The first 3 books of the series available 5/31 in a bound collection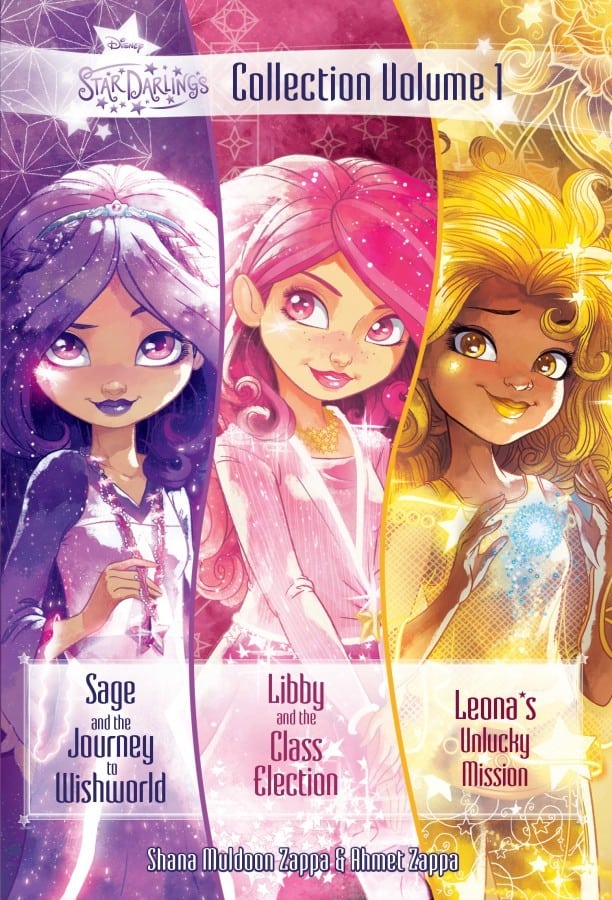 ·         Book 4: Scarlet Discovers True Strength
·         Book 5: Vega and the Fashion Disaster
·         Book 6: Cassie Comes Through
·         Book 7: Piper's Perfect Dream
·         Book 8: Astra's Mixed-Up Mission
·         Book 9: Tessa's Lost & Found

Visit DisneyStarDarlings.com for more info
Can't get enough Star Darlings? Check out FoodFunFamily's Zoomberry Cake Balls and About a Mom's Glow Jar Craft!
Enter to win a $205 Star Darlings Prize Pack that includes Volume I, a Star Darlings Wish Board, Books 4-9 and 5 Star Darlings dolls!
[mpprecipe-recipe:2142]