Two of my kids have eczema. I have it myself on and off.  It's itchy and uncomfortable.  We have tried a lot of products to help get some relief, but none seem to have a magical solution.  I decided to try to make my homemade eczema cream recently, and have been quite pleased with the results.  It works quite well, and especially for my son, he likes that there's not a girlie scent to the cream I made.
Homemade Eczema Cream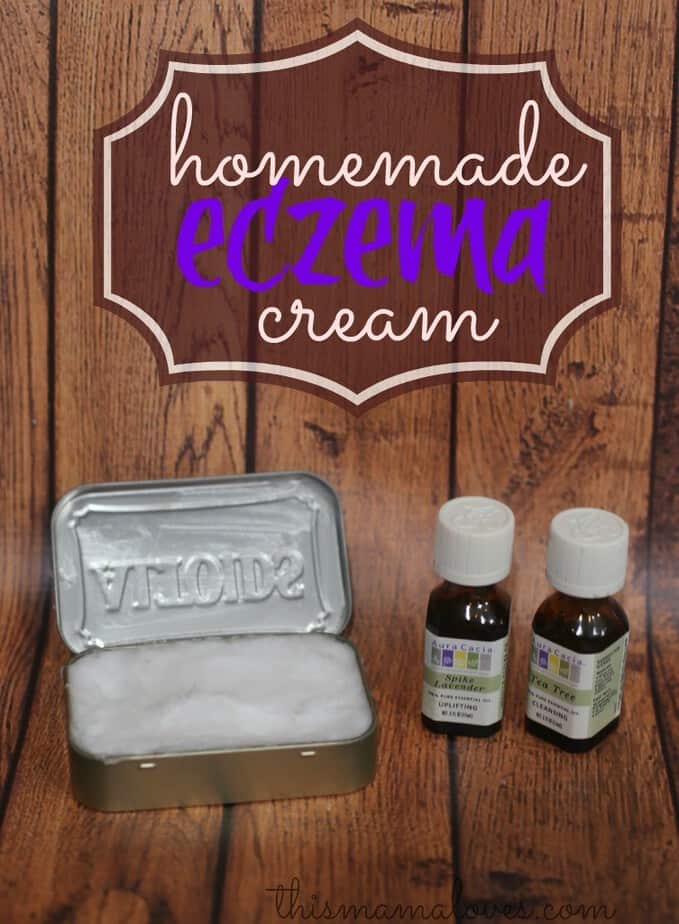 First, you'll want to gather your ingredients.
Coconut oil (Organic is preferred)
Tea Tree essential oil
Lavender essential oil
Mixer
Container for your cream.  We had some Altoid tins that were almost empty so I just used one of those.  You can also purchase containers, but chances are that you have one in the house already that will do the job!)
Directions:
Put 1/4 cup coconut oil into mixer  with whisk
Add 3-4 drops Lavender essential oil
Add 5-6 drops Tea Tree essential oil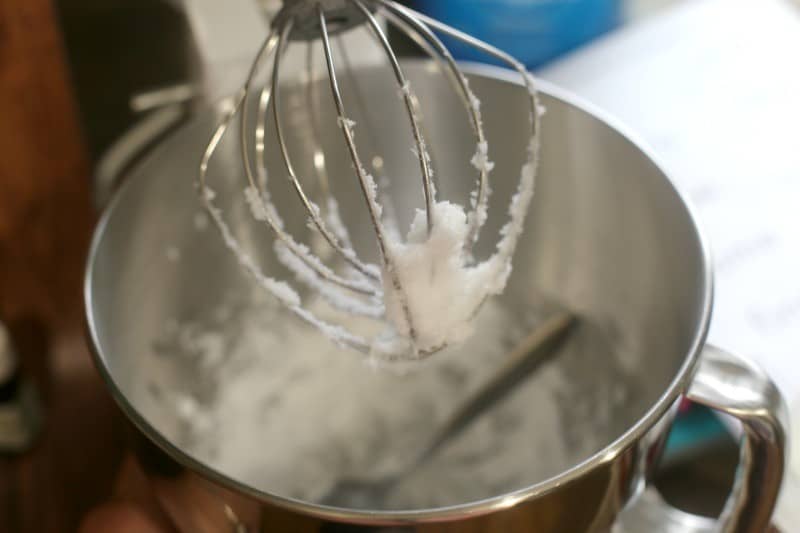 Beat ingredients together until well blended (about 75-90 seconds) on low-medium speed
Spoon cream into container
Use as needed!
I help my four year old to apply this eczema remedy most of the time, but my 6 year old can usually apply it himself. I help with areas he can't reach. I like knowing exactly what we're putting onto their skin!
Homemade Eczema Cream Recipe
Author:
Homemade eczema remedy
Ingredients
Coconut oil (Organic is preferred)
Tea Tree essential oil
Lavender essential oil
Mixer
Container for your cream. We had some Altoid tins that were almost empty so I just used one of those. You can also purchase containers, but chances are that you have one in the house already that will do the job!)
Instructions
Put 1/4 cup coconut oil into mixer with whisk
Add 3-4 drops Lavender essential oil
Add 5-6 drops Tea Tree essential oil
Beat ingredients together until well blended (about 75-90 seconds) on low-medium speed
Spoon cream into container
Use as needed