I have no idea how we are already celebrating Cinco de Mayo!  Where does the time go?!?  Our family loves a celebration and with the 5th of May coming up we're joining our friends and family in their celebration commemorating the date of the Mexican army's 1862 victory over France at the Battle of Puebla during the Franco-Mexican War.  This weekend in preparation for our party we each made a Mini Pinata.  We also picked up some decorations to go with our pinatas and some great snacks.  Thanks to Pepto-Bismol for sponsoring today's How to Make a Mini Pinata post and for offering relief from digestive symptoms (from our oh so tasty snacks) so many times.

How to Make a Mini Pinata
Supplies for Pinata Shell:
1 Cup Flour
1 Cup Warm Water
Balloons
Newspaper Cut Into Strips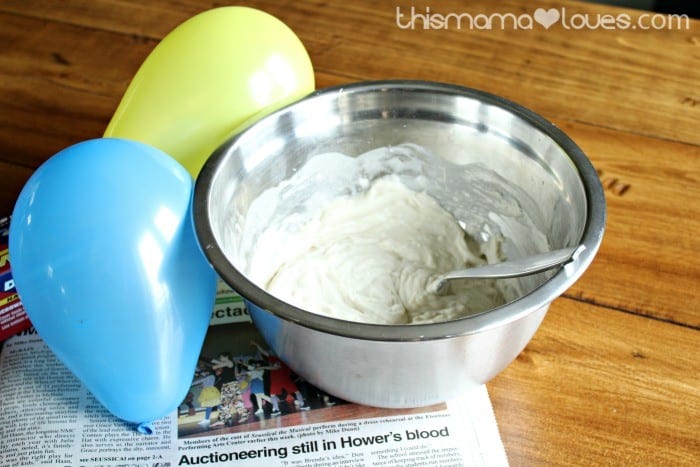 Instructions:
Begin by blowing up your balloons to the desired size.
To make the shell of the pinata you are going to make a pretty basic paper mache.  Mix together equal parts flour and water to create a thick paste.  I used a fork to stir it together.  It will be very sticky!
Begin coating your newspaper with the flour paste.  Both sides need to be covered and the newspaper needs to be fairly wet.  Wipe off any extra though as you don't want it to be too wet.  The paper may tear and that is okay.  Smooth the newspaper strips over the balloon, overlapping until the balloon is covered.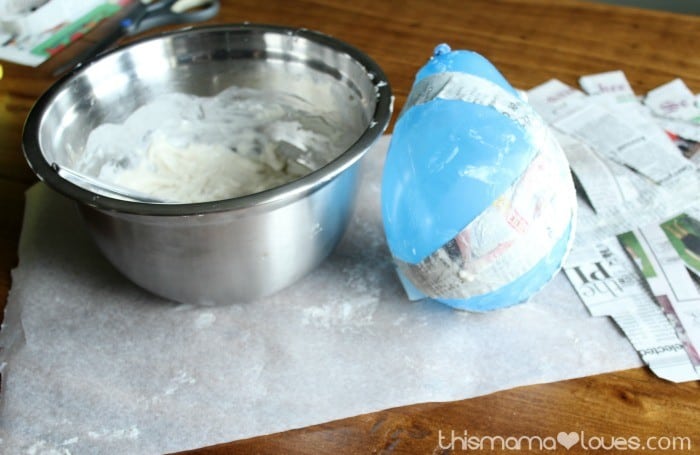 Leave a small area at the top of the balloon uncovered where you will later pop the balloon and fill the pinata.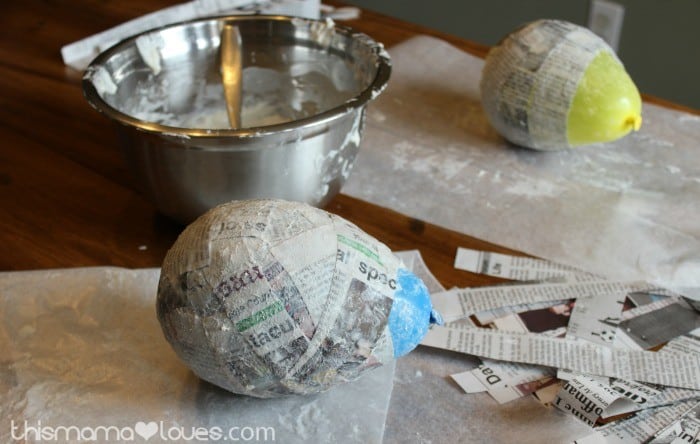 Allow the paper mache to dry well between layers (Several hours or over night.  It is very important that the layers are completely dry and hard before adding more.  For children, only one to 2 layers is needed for the pinata.
Once your paper mache is dry use scissors or a pin to pop the balloon.  Let the balloon deflate and remove it from the shell.
Supplies to Decorate Pinata:
Bright Colored Tissue Paper
Craft Glue
Paint Brush
Hole Punch
Scissors
Ribbon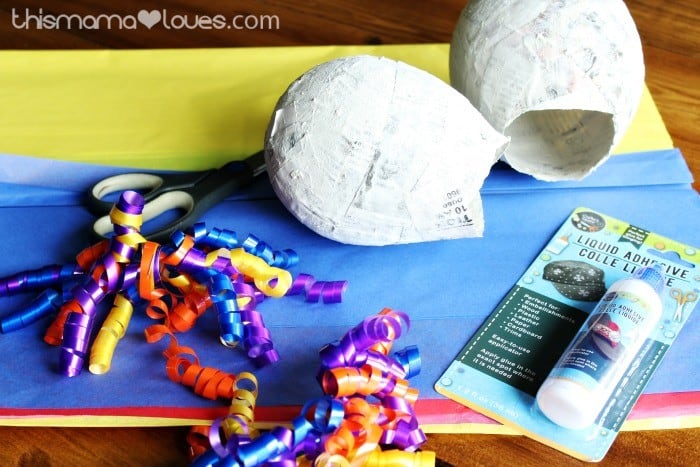 Decorating Instructions:
Cut 2 small squares of tissue paper for each pinata. These squares will cover the tops and bottoms of the pinatas.
Next cut several strips of tissue paper approximately 2″ wide.  Carefully cut small slits into the strips to create a "fringe.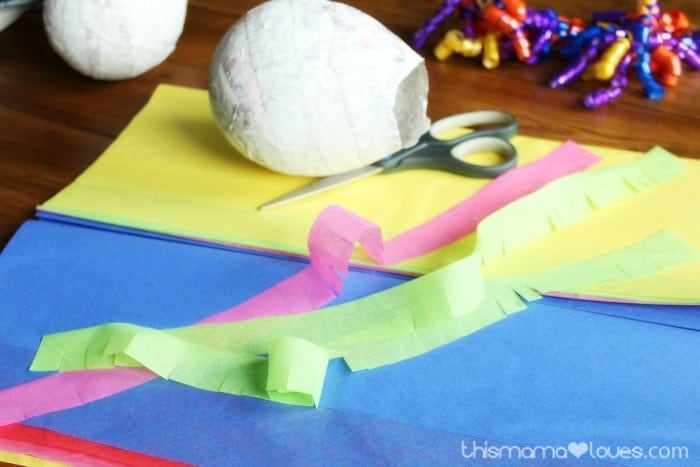 Use glue to paste a tissue paper square to the bottom of the pinata shell.
Next begin gluing the tissue paper fringe strips onto the shell.  I used a paint brush to spread the glue more evenly on the shell.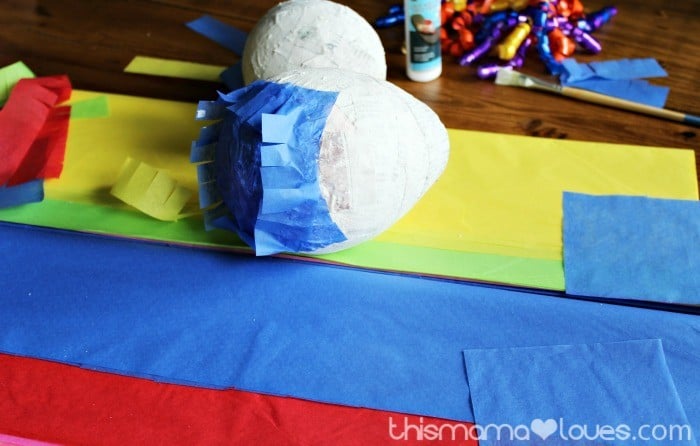 Continue layering the strips onto the shell, overlapping them just a little until the shells are 3/4 of the way covered.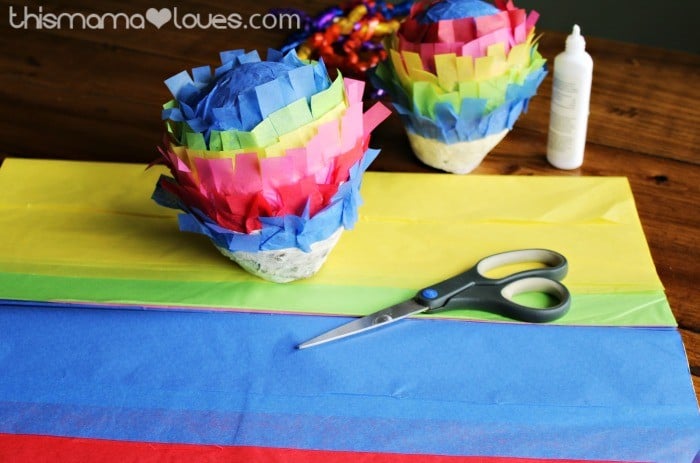 Next use your hole punch to place a hole on 2 sides of the opening.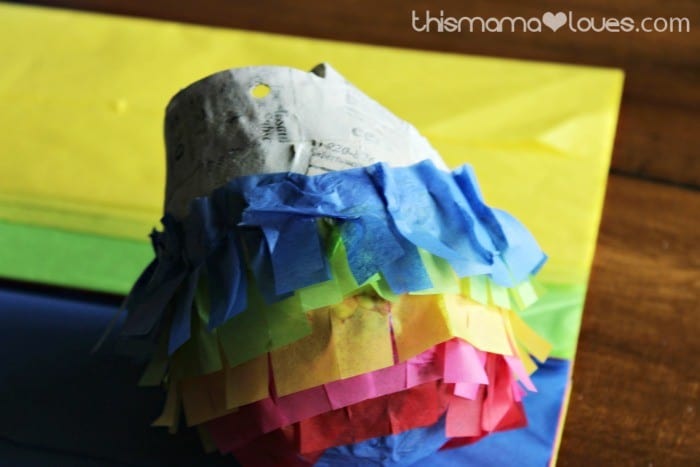 Fill the pinata with goodies like candy, toys, and other fun prizes.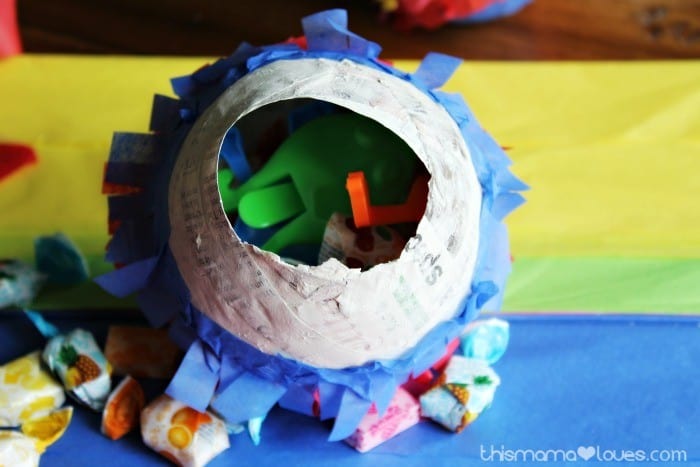 Now cover the opening with another square of tissue paper.  You can either put your string through the holes for hanging before you put the tissue paper top on or you can feed the string through later.  I put mine through later because I used some of these mini pinatas for center pieces.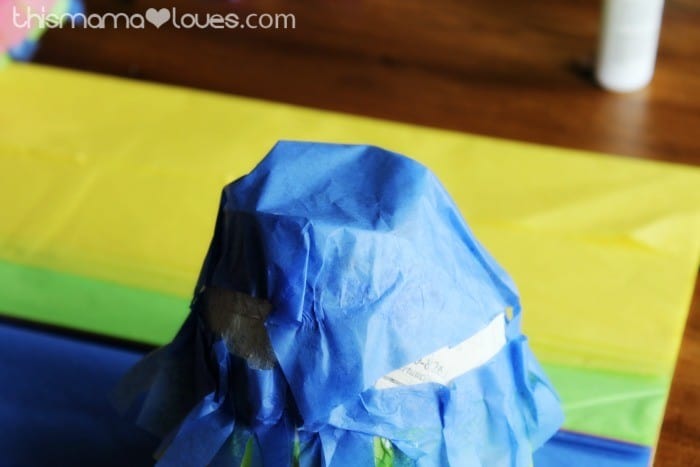 Finish layering the tissue paper fringe onto the shell until you've reached the top.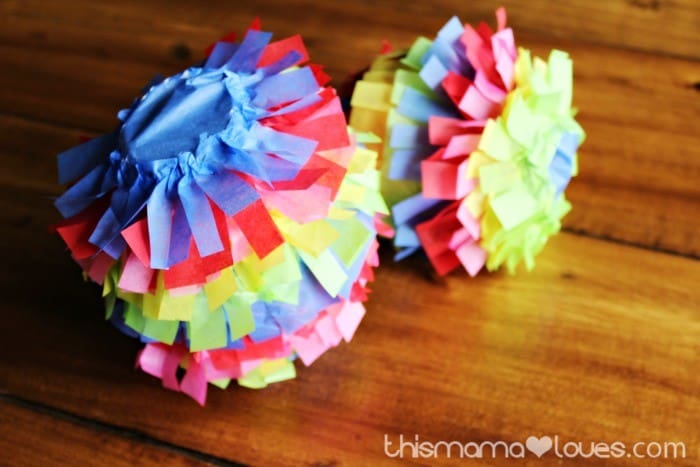 These can be hung or they make great centerpieces and table decorations for a party like Cinco de Mayo, or any celebration!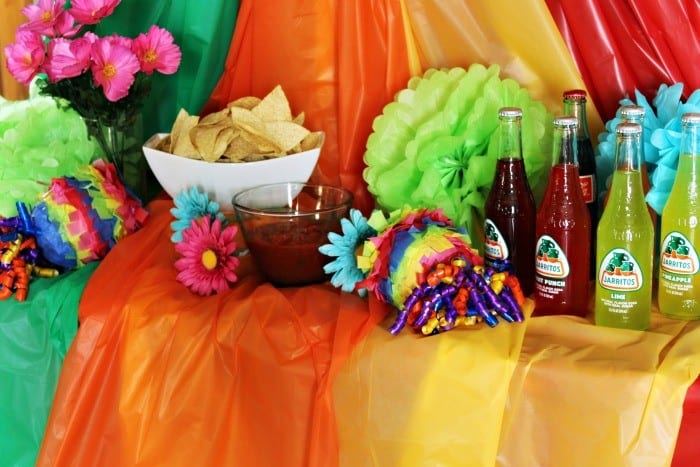 You can fill them with candy and treats for your guests or even fill some with Pepto-Bismol to help make sure your guests are comfortable even if they overindulge!  It's good to have Pepto-Bismol on hand just in case- that wonderful Pink Relief is good to have at the ready especially on holidays like Cinco de Mayo!  When those digestive symptoms start to make their presence known, you don't want to be caught unprepared! No matter which of the 5 symptoms of overindulgence you are experiencing, Pepto is ready to offer you relief!