This is a sponsored post written by me on behalf of Holmes® Smart Air Purifier. All opinions are 100% mine.
Do you suffer from allergies? Half of my household does and it can get pretty bad for them. One issue we have is the need to keep the windows closed then the weather is not nice enough to do otherwise. That just traps impure air inside your house, making it hard for those allergy sufferers miserable. I was unaware until recently, but the air inside your home can be grosser than the air outside the house.
There are a handful of hidden allergens in your house that can make people with allergies ill. For instance, you can shed up to 40,000 skin cells per minute. These skin cells float in the air inside your home and can cover most of the surfaces in the house. Dust mites can also be an issue with more than 3 million of them living in your home at any given time! When they poop, we can inhale that and it can make us sick. If you have pets like we do, even with the best vacuum, their pet hair and dander can get trapped in carpets, furniture, bedding and even our clothes. Another sneaky allergen is pollen. I thought it stayed outside, but every time you open the door to your house, it can waft right in.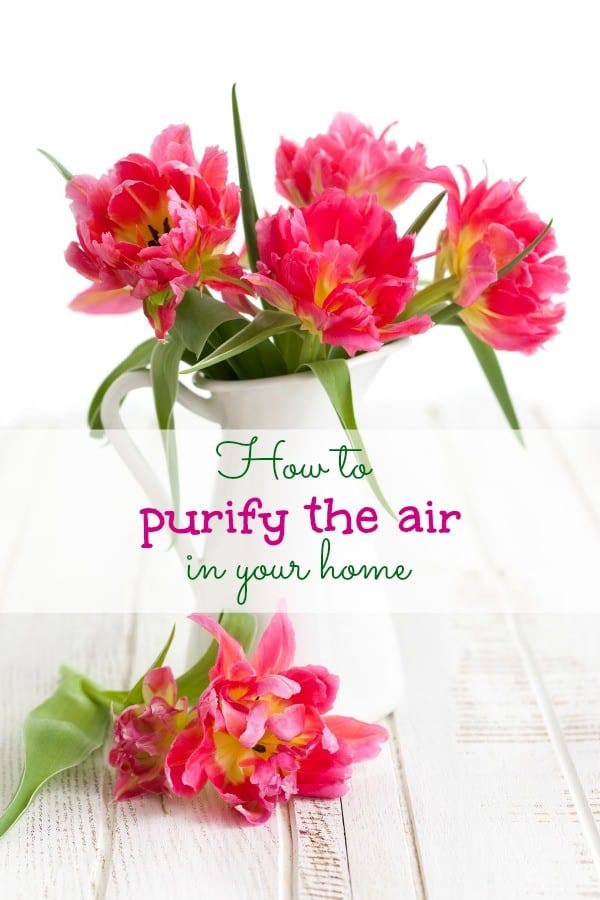 How to purify the air in your home
So the question is how to get your air inside your home clean. You can buy a vacuum that uses a good HEPA filter system, which will help trap more of these allergens than a normal filter. You can also keep live plants which not only look nice, but can absorb up to 60% of mold spores, bacteria and other airborne allergens.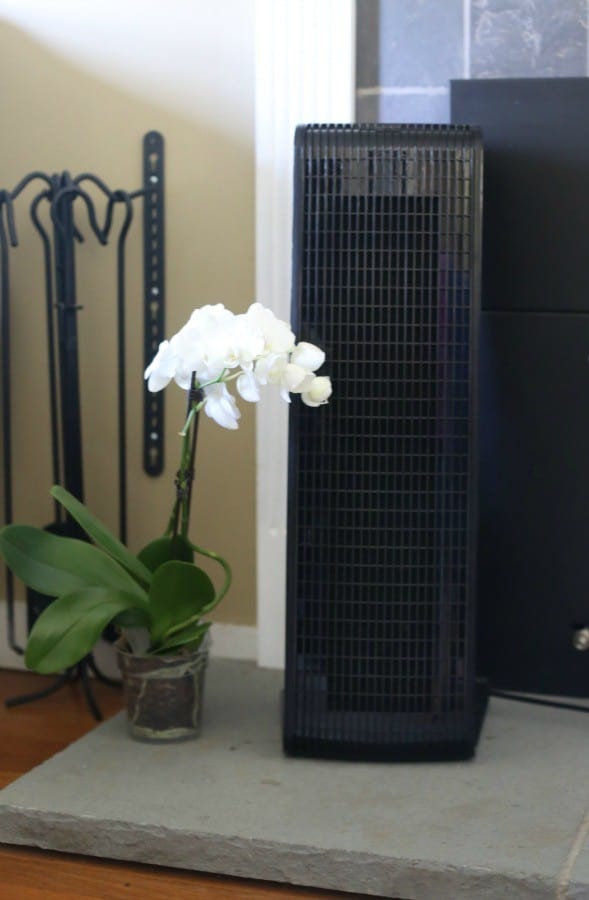 One of the best ways you can purify the air in your home is to put a good air purifier like the Holmes® Smart Air Purifier with WeMo technology. Because it contains a True HEPA air filter, your home environment is optimized to meet your family's needs. True HEPA filtration removes 99.97% of airborne allergens like pollen, dust, dust mite debris, mold spores, pet dander and smoke/odor. The unit actually comes with 2 replaceable True HEPA Allergen-Remover filters.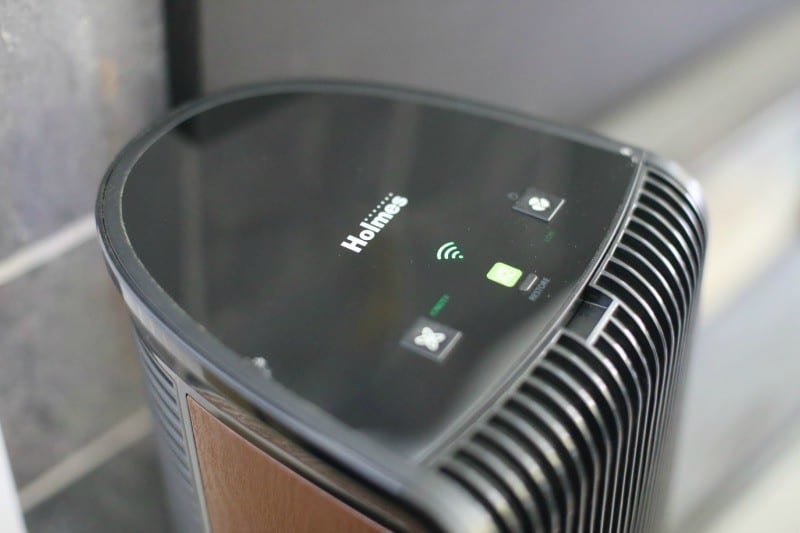 The WeMo technology is super cool and is easy as pie to use. Even if you are not in the room or at home, you can use your smartphone or tablet to control your Holmes® Smart Air Purifier. What I love about the Holmes® Smart Air Purifier is you can program it to be at a higher speed when no one is home and a lower speed when you are asleep. The device is wirelessly connected, so if the air in your home becomes impure, you can turn purifier on. It also notifies you when it is time to change your filters, which I am always forgetting to do. Another great feature is the air quality sensor that automatically adjusts speeds when your indoor air quality is poor. The Holmes® Smart Air Purifier is perfect for those who are allergy and asthma sufferers, parents with children, pet owners and health conscious families like mine.

Be sure to check out the Holmes® Smart Air Purifier site! Do you use an air purifier in your home?