This is a sponsored post written by me on behalf of JOLLY TIME Pop Corn for IZEA. All opinions are 100% mine.
Summer is almost here, school is almost out and it's the perfect time to start spending more quality time with the family after school. This weekend we took full advantage of having a few days off and unplugged with JOLLY TIME Pop Corn. The kids love using our iPads, phones, and other devices and we are diligent on how much time they are allowed but it's also important to completely unplug every once in a while and spend time quality time together. Unplug Pop Connect is a fun new campaign encouraging families to put DOWN the devices, pop a quick snack and connect with one another.  I think that's something each of us could benefit from doing, don't you?  If you share your Unplug.Pop.Connect. moment with JOLLY TIME, you'll be eligible to win a prize pack full of poppable fun.
Our family loves games. The kids' favorite is Uno but this weekend they chose to play some fun board games.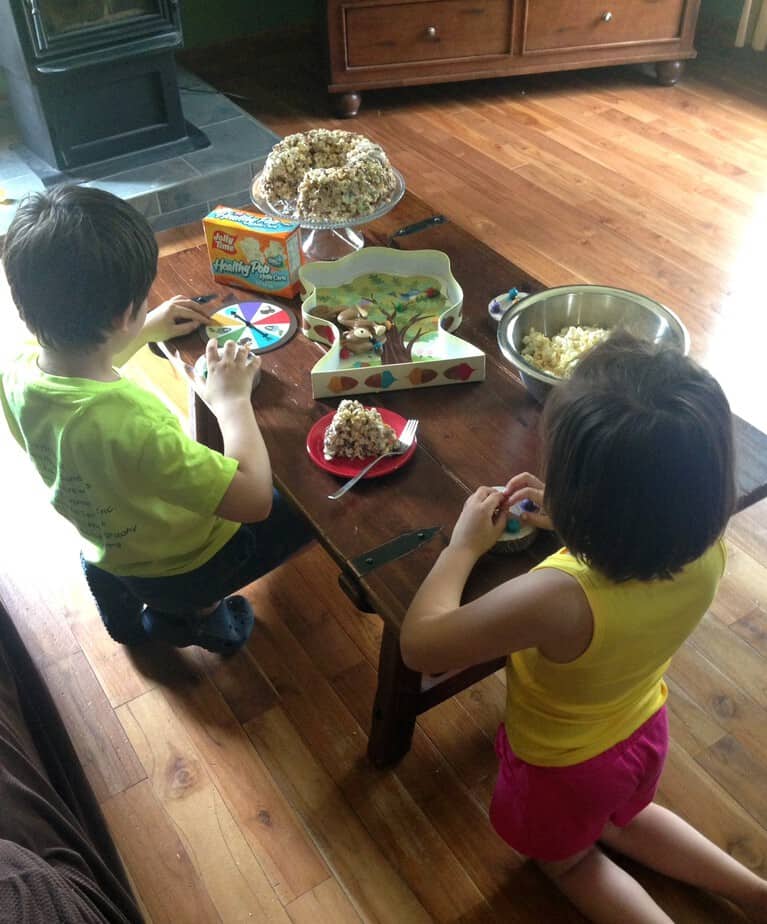 Nothing goes better with family time than snacks too, especially popcorn! This weekend we tried JOLLY TIME's Kettle Corn for the first time. I simply followed the package directions making it in the microwave and then added some melted marshmallows, butter, pretzel pieces, sprinkles and voila! A fun and tasty new treat to enjoy while playing games and spending time together as a family.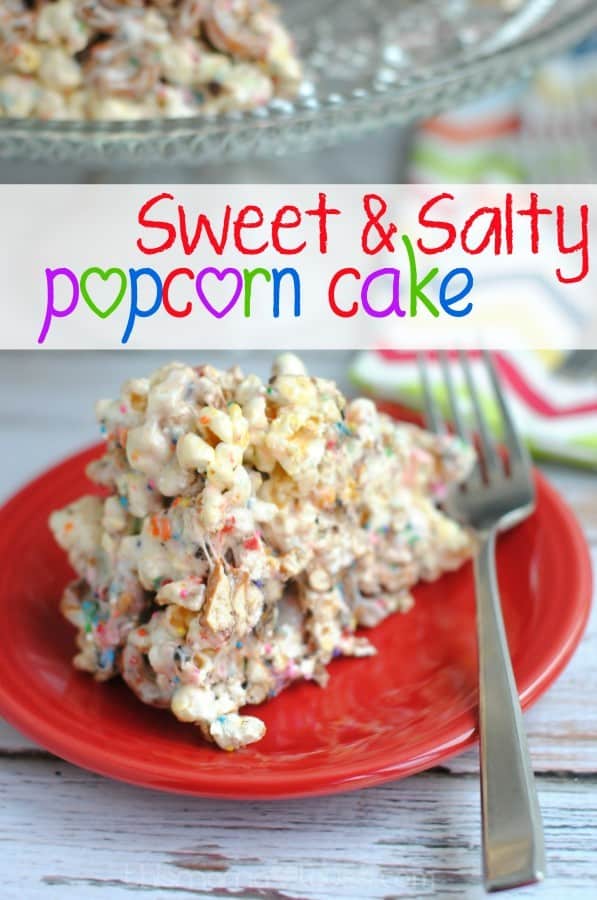 JOLLY TIME Sweet & Salty PopCorn Cake
Ingredients – 
2 bags of JOLLY TIME Kettle Corn Popcorn, popped
16 oz mini marshallows
1 stick of butter, cut into chunks
1 C. broken pretzel pieces
1 C. multi-colored sprinkles
Directions – 
#1. Pop the JOLLY TIME Popcorn Kettle Corn according to package directions and remove the extra seeds once popped.
#2. Spray a bundt pan with non-stick cooking spray.
#3. On low heat slowly melt the butter chunks and the mini marshmallows, stirring occasionally.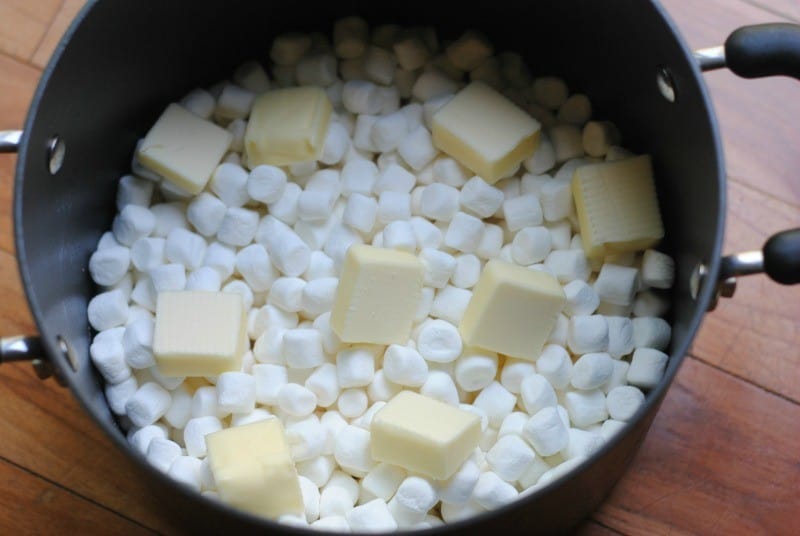 #4. When the marshmallows are about 3/4 melted remove from heat and stir in the popcorn, pretzel pieces and multi-colored sprinkles. *Do not melt the marshmallows all the way prior to stirring in the ther ingredients.
#5. Carefully pour the mixture into the bundt pan and press down so it forms to the pan.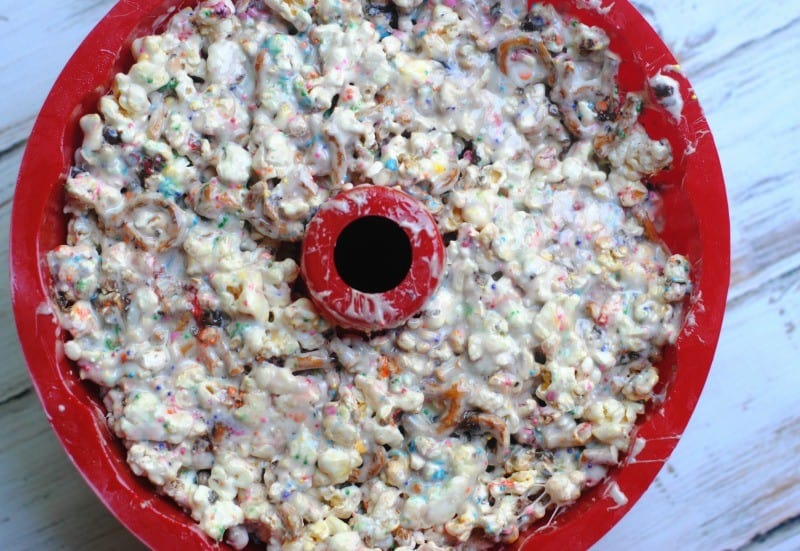 #6. I like to slip a small plastic baggy over my hands and spray with non-stick spray and then press down and to form the cake in the pan.
#7. When ready to serve, simply remove from the pan and cut into pieces and enjoy!