How to Take Care of Yourself When You Are a Parent
Being a parent is often quite like being on a roller coaster. You have a ride of emotions throughout the day. It can get be exhausting to parent and run a household and work to take care of the family full time or work out of the house. Keeping up with everything can be draining! You are a human being who deserves some self care and time to take care of yourself.
Being a parent does not mean you can not work on yourself. If you are keeping yourself healthy and taking care of your physical and emotional self, you'll likely be more prepared to take care of your family.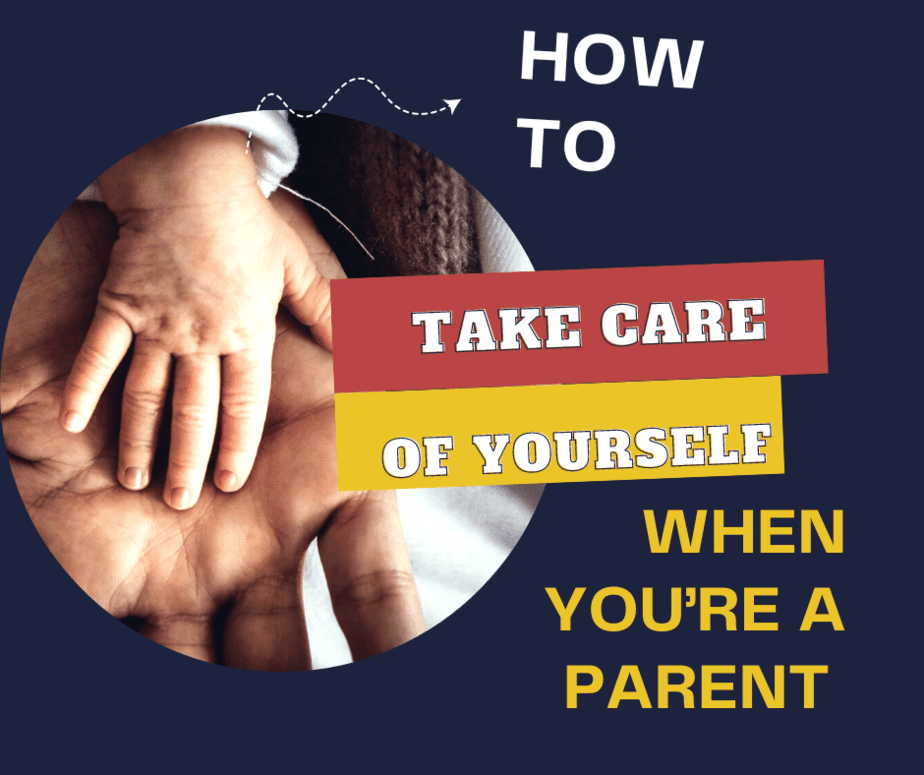 Here are some tips for parents to take care of yourself, while you have kids running around the house, from a contributing author.
Keep Up With Your Nutrition
Eating healthy as much as you can – and also allowing yourself to enjoy other foods in moderation- can help you to keep up with the multitude of demands parents face. After all, you have kids around the house that need constant support, care and guidance from their parent. Make sure you are eating the right amount of meals and meeting your calorie demand. Make sure you aren't depriving yourself of indulgences once in a while.
Vitamins and minerals like calcium and Vitamin D in an adequate amount to maintain healthy bones. Make sure you are taking doctors' recommended supplements to meet these nutritional needs.
Involve A Physical Activity In Your Routine
Yes, we know you are cleaning the house, washing the dishes, doing laundry, cooking food for the family, and taking care of your kids and maybe even your partner. However, try to regularly carve out time for yourself to increase your heart rate, stretch your muscles and move the joints. Go to yoga classes or join a gym. If you want to do something fun then join Zumba or any dance class, or find one online. There are a lot of folks who offer some incredibly fun exercise programs free on YouTube and stuff!
Give Yourself A Spa Day
If you can afford it- spend a day in the spa. Get yourself a relaxing body massage, a facial, and a hair treatment. If you can't afford to go to a spa, do a DIY spa at home or at a friend's house. If you are confused with relaxed hair vs natural hair options, then decide while keeping in mind your lifestyle. Relaxed hair requires constant care and upkeep, while natural hair is less demanding. Get yourself a treatment that does not create havoc later on.
Catch Up With Friends
Catch up with your old friends and have a good time with them. Catching up with old friends and talking, sharing, laughing with them can give your mind a much-needed break.
Give Yourself A 'Me Day'
If you are tired of keeping up with chores and taking care of your family, take a break and give yourself a 'Me day'. Choose a day for yourself in which you should do everything or at least one thing that you live the most but can not take out time to do so.
Go for a movie or paint in a peaceful room with your favorite music playing in the background. A day for yourself can help you remind yourself that you are a person and that there are things other than the house and kids that you can do.
Get Romantic With Your Partner
Just like you are unable to find time for yourself, your partner might also feel the same way. They are busy with the same schedule and you hardly find the time for each other. Romanticizing with your partner can help you feel young and loved once again. This can help boost your mood and even health because of the increased happy hormones in your body.
Plan an intimate dinner for your partner, or spend a day with them.