I am so excited to be an Official Huggies Tester and share with you an exciting new product!!!  Huggies Wipes Designer Tubs are a fun and fashionable way to store your baby wipes.  These tubs are the ultimate in Function Meets Fashion and one of my top picks.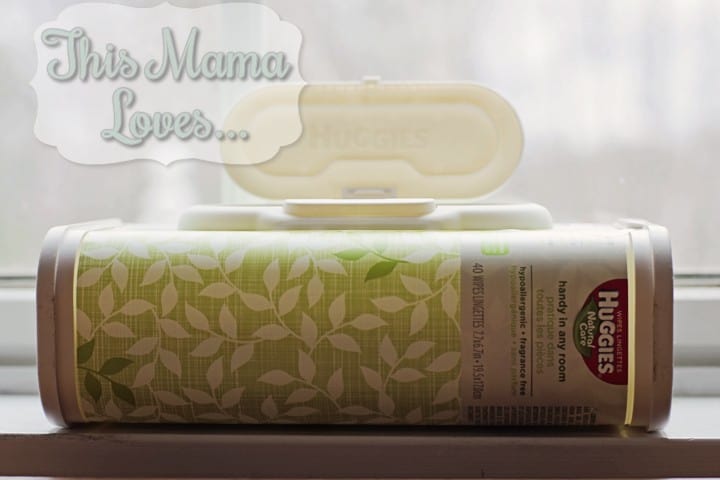 Just because we are moms and often accumulate a lot of "stuff" in our lives, doesn't mean that we can't be fashionable as well!  I love keeping my home organized and up to date.  With 3 little ones that isn't always to do, but here are some of my favorite ways to keep my life organized AND stylish.
Invest in an AWESOME diaper bag.  Spend a little bit of money on a bag that you really love.  There are so many options out there, and this is a very personal choice.  Whether you need a bag with a stroller handle attachment, or if you are looking for a over the shoulder style bag, the options are endless.  Instead of shopping at a big box store, I love to peruse Etsy to find a unique and personalized diaper bag that will be like no other.  I find that many sellers are willing to customize a bag for you, and use fabrics that you hand pick for a very reasonable price.  You want your diaper bag to be as functional as possible, but it's also a fashion item . You will carry that bag for years to come, so you better love it!
Organize your family members' shoes!!!  As your family grows, your shoes will seem to multiply overnight.  Keeping all those shoes organized, yet within reach can be a real challenge.  My family uses the cubby system.  Any department store will care these units.  Mine has 12 small cubbies (four across and 3 high), just large enough to hold shoes, but the entire unit is small enough to tuck in the laundry room.  Each member of my family has a dedicated "row" of cubbies for their shoes.  This gets the shoes off the floor and within easy reach.  It's a quick and easy way to tidy up your house and make life more efficient.
Huggies Wipes Designer Tubs.  These sleek and fashionable tubs hold a large stack of wipes.  Because the design is slim, it is easy to tuck these into any space around the house.  Having wipes at hand is a must in any home with children, however, you don't always want large tubs sitting around.  This is the perfect solution.  You would never guess that these tubs contain wipes!  The design fits into any décor.  Now I can have wipes at hand in any room of the house.  Perfect for diapers changes, and for wiping up sticky faces, hands and spills!
The ultimate test for Huggies® diapers & wipes is in real life – from messy first birthday parties to playground playdates. Put the new and improved products, including Huggies® Snug & Dry Diapers with NEW SureFit Design and Huggies Natural Care® Wipes with Triple Clean Layers, to the test in and out of the nursery. Become an Official Huggies® Tester at Huggies.com/Tester.
"Disclosure: Compensation was provided by Huggies® via Glam Media.  The opinions expressed herein are those of the author and are not indicative of the opinions or positions of Huggies®."