We (Brett and Jenni) were SO excited to attend the Huggies
Dinner
and Diaper Event in NYC this past Thursday!!! The event was held at the well known Chinese restaurant (Philippe Chow). We were spoiled with a private party room and enjoyed lovely appetizers, main course dishes and dessert choices. All of which were absolutely outstanding. We had a great time meeting the other bloggers and guests participating in the Huggies Diaper promotion. It was great to share with other moms about our baby mishaps and diaper dilemmas. Connecting with other moms in our communities is such a crucial part of parenting!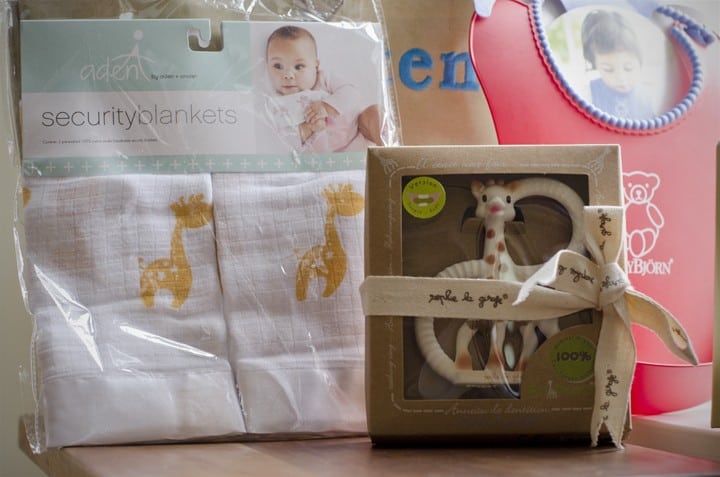 One of the highlights of the evening were the wonderful gift bags that we received. These large canvas totes were brimming with fun and exciting products for mom AND baby. I loved the large red Skip Hop brand diaper bag that we received. It has plenty of room inside, with an easy magnetic closure
and a stroller strap (great for mom's on the go!). We also received an adorable Sophie the Giraffe teether that will fit perfectly inside the diaper bag. Every baby loves Sophie the Giraffe, and this small teether can travel with you anywhere. I love coordinating! So, I was thrilled to see that we also received giraffe themed Aden and Anais security blankets. They can be used as a lovie, or a compact burp cloth. The Baby Bjorn bib was fabulous as well. I have seen these "food catcher" bibs in the past, but have never tried one out. I can't wait to try this on my messy little one!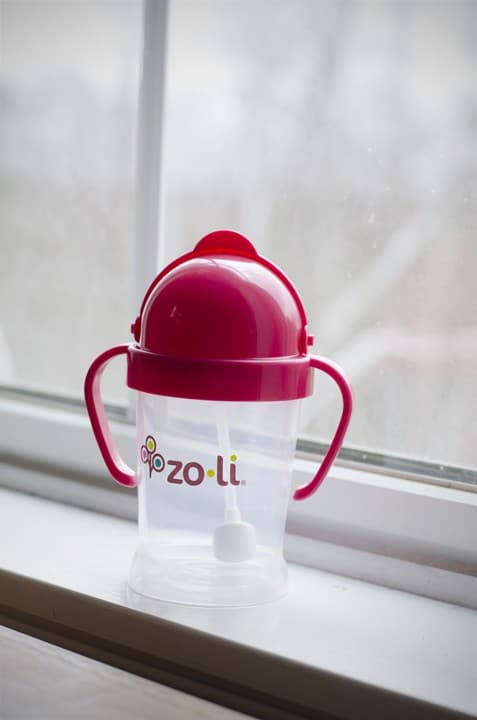 The Zo Li brand straw sippy cup is fabulous too. I am always searching for a sippy cup that is easy to assemble and clean, and DOESN'T leak. This one fits the bill perfectly! To top off our diaper bag essentials gift bag, we were supplied with some lovely smelling cucumber and green tea diaper wipes from Huggies, as well as a package of Gentle Care changing pads. Last but not least, a Starbucks gift card! I was particularly excited about this. What new mom doesn't need a coffee boost!!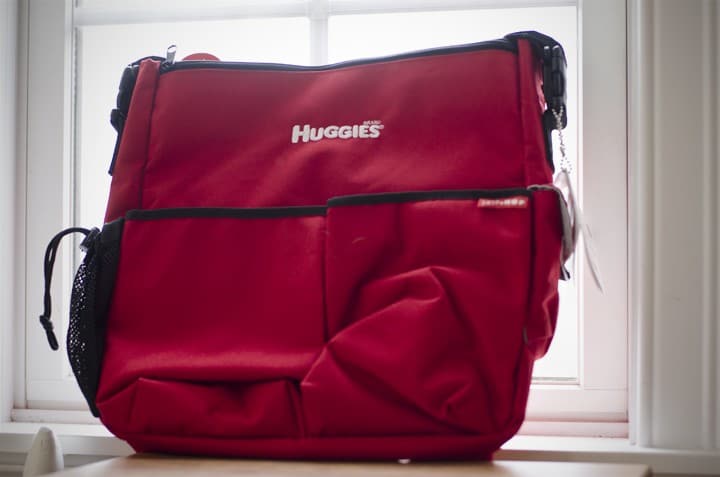 I encourage all of you moms with babies in diapers to check out www.huggiestester.com This fun site lets you play fun games and complete challenges to test Huggies products. The more you play, the more chances you get win fabulous prizes (like a family trip to Florida!). We are charged up and ready to learn about some new products, as well as some tried and true products from Huggies! In addition, for every prize entry, Huggies will donate a diaper to a child in need. It's a win win!!
The ultimate test for Huggies® diapers & wipes is in real life – from messy first birthday parties to playground playdates. Put the new and improved products, including Huggies® Snug & Dry Diapers with NEW SureFit Design and Huggies Natural Care® Wipes with Triple Clean Layers, to the test in and out of the nursery. Become an Official Huggies® Tester at Huggies.com/Tester. "Disclosure: Compensation was provided by Huggies® via Glam Media. The opinions expressed herein are those of the author and are not indicative of the opinions or positions of Huggies®."
0