When Amberen asked if I'd share about their product designed to help relieve hot flashes and menopausal weight gain, I agreed.  Just as a note, this may well turn into a series.  Perimenopause is the latest phase in my life….and while not the most FUN phase, it's certainly not a dull one. It kind of seems like one of those things that people don't talk about much. I have been poking around and came up with 5 ways to help with surviving menopause.  Aside from cycle changes, which are wreaking havoc on my routine, the biggest thing I've had to deal with with this perimenopause journey is the flashes, of the hot kind.  They, by the way, are NOT FUN.  At all.  Also, they don't ever happen when you are cold and want to warm up, because that would just be convenient.  Menopause is not about convenience, apparently.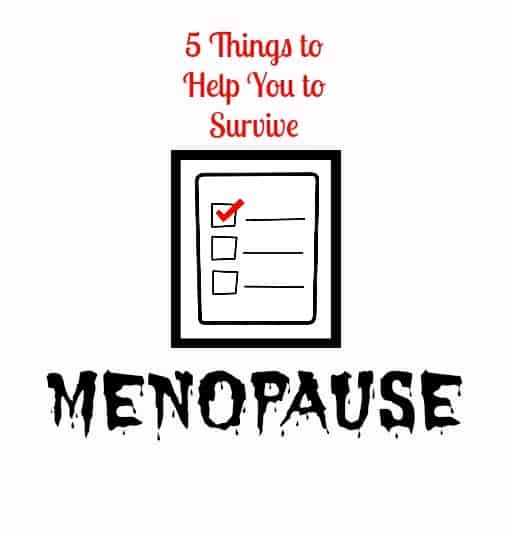 1. Get moving.  Hey, there it is again, that pesky "moving" tip.  Seems to be everywhere- want to lose weight? Get moving. Want to have more energy? Get moving.  Want to get out of that funk? Get moving.  Again, it seems that the more you move, the better things are for your body.  Shake your groove thing.
2. Spicy foods, caffeine and alcohol are not team players when it comes to menopause.  They will make things worse, not better.  So moderate that intake of those.  AND…drink a lot of water.  Hydration seems to be a common theme for the body just like the moving thing.
3. Sleep.  Get some.  Get more.  That 8 hour minimum (or more, I dream of more) can help your body get the rest it needs. Also, try to get those same hours around the same time each day.  Your body will probably love you more for being predictable when those unpredictable hot flashes happen (but if you keep track of those hot flashes, you might see a pattern or something that triggers them).
4. Try acupuncture.  Or other "alternate" therapies.  Lots of women I know have had success with acupuncture, chiropractor visits.  It's worth a try, right?
5. Try relief products like Amberen, a low-dose product that's designed to help provide some relief from those pesky menopausal symptoms.
What are YOUR tips for surviving menopause?
This post is brought to you by our friends at Amberen.  Opinions, as always, are my own.
0