This is a sponsored post but all opinions are my own.
2,486,989!  What does that number represent?  The number of times I've heard "I'm bored," "what can we do," or "there's nothing to do" from my kids during summer vacation.  Okay, maybe that number is a slight exaggeration but with five kids at home for the summer, I'm sure it's not far off.  In all seriousness though, I know that I'm not the only parent who faces the summer dilemma of keeping the kids occupied, entertained and engaged.  We spend a lot of time outside playing and exploring, going to the beach, and more which helps a lot.  We also do crafts, have family game night, and plan other activities.  Let's be realistic though, there are times when I just want to snuggle up with my kids and enjoy a little time to relax together.  Hulu is a great Summer Solution for kids and parents!  Here are 3 Reasons Moms Should Subscribe to Hulu.
3 Reasons Moms Should Subscribe to Hulu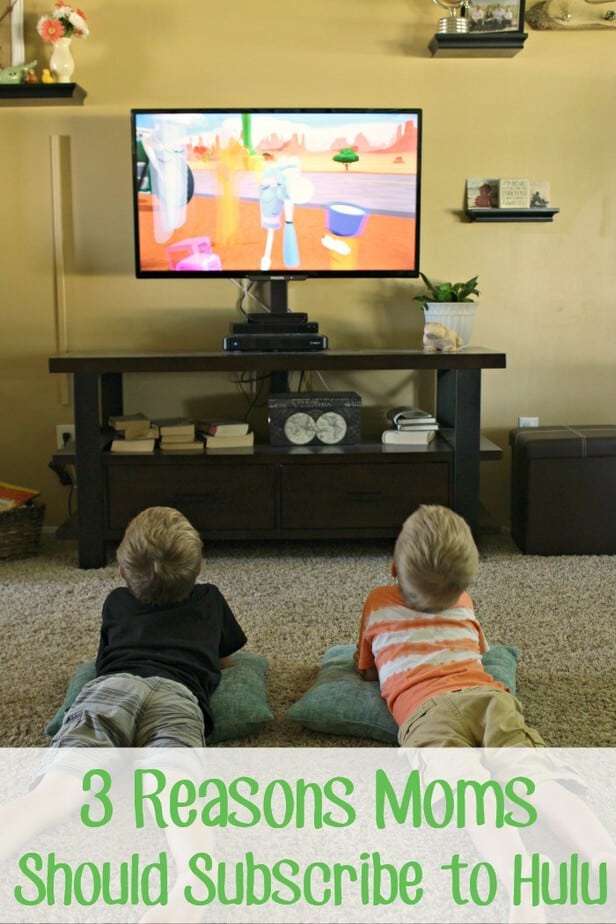 1. Hulu is TV Built Around You at Home or On the Go
Hulu is the next generation of TV.  It's not the TV experience of our childhood, you know, since it's color and all.  It's TV that is built around you and your family.  Hulu, unlike a lot of the other ways to watch TV, offers original series as well as full libraries of many of the most popular shows of all time, films, and new episodes of favorites.  And, it's available anytime on internet connected TVs, smart phones, game consoles and more.  As of this year, Hulu even offers live news, entertainment, and sports programming.  It's the only TV service that brings us live, on-demand, originals, and libraries of past shows all in one place and can be used in our home or on the go.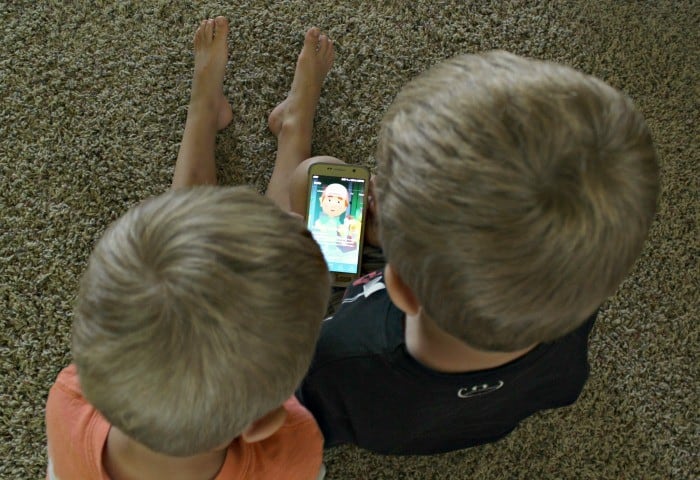 2. With Hulu You Can See New Episodes of Favorites, Movies, and More 
One thing I love most about Hulu is that we can see the new episodes of so many of our favorite shows the day after they air on TV instead of waiting a whole season or longer to find them somewhere.  This means I get to bond with my older kids over our favorites that we love to watch together.  It also means my littles aren't bored because they've watched the same episodes of their favorites over and over.  The kids can see the shows they love from Cartoon Network, Nickelodeon, Sprout, Disney Channel, Disney Jr, Disney XD and even movies from Disney.

3. Hulu Offers Live TV, On-Demand, and 3500 TV & Movie Titles in Their Library for Less than Traditional Cable
For just $39.99 a month Hulu offers 50 live and on-demand channels plus more than 3500 TV and film titles in their extensive library.  Hulu also offers HBO and Showtime for an additional fee.  You can even subscribe to a no commercial plan!  Why does that sound exciting to me?  We recently changed from streaming only for our TV to a plan that had commercials in all the shows our kids were watching.  Our little boys had never watched TV with commercials before.  Doesn't seem like a big deal but we suddenly started hearing "I want a…" or "can we got to…." and "can we have a…" and quickly realized the power of commercials over young children!  No commercial TV that's built around me and my family at a cost that's much less than a traditional cable package?  Sign me up!  Right now you can get a free 1 week trial of Hulu TV service and in addition, a free 1 month trial of the limited commercial or no commercial plan.
What are your sanity saving tips this summer?
Hulu is a leading premium streaming service that offers instant access to live and on demand channels, original series and films, and a premium library TV and movies to millions of subscribers in the U.S. Since its launch in 2008, Hulu has consistently been at the forefront of entertainment and technology.  Hulu is the only streaming service that offers both ad-supported and commercial-free current season shows from the largest U.S. broadcast networks; libraries of hit TV series and films; and acclaimed original series including The Handmaid's Tale, The Mindy Project, The Path, 11.22.63, the Golden Globe® nominated comedy series Casual, as well as the upcoming Future Man and The Looming Tower. In 2017, Hulu added live news, entertainment and sports from 21st Century Fox, The Walt Disney Company, NBCUniversal, CBS Corporation, Turner Networks, A+E Networks and Scripps Networks Interactive to its offering – making it the only TV service that brings together live, on-demand, originals, and library content all in one place, across living room and mobile devices.