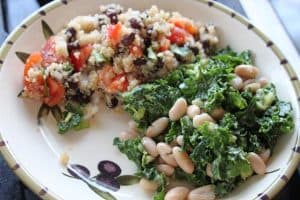 I grew up eating meat like most Americans. I happily gobbled down my meatloaf and pork chops, never really thinking about the source of my food or the impact it could have on my body. I was a kid with a lot of allergies and milk was one. Now, I would be considered lactose intolerant. I will spare you all the unsavory details, but in hindsight I realize that no animals products ever settled well with my system.
At some point in my teens I stopped eating meat. I don't know the exact date but it was shortly before Thanksgiving. My family didn't really get it but they were supportive and I could always fall back on items with cheese..loads and loads of cheese. Over the years I was not consistent. Sometimes I just ate poultry and dairy, with an occasional burger, then it would just be dairy and eggs. Finally, I was not eating any meat but, cheese was an ingredient at almost every meal. I was gaining weight and my cholesterol was elevated.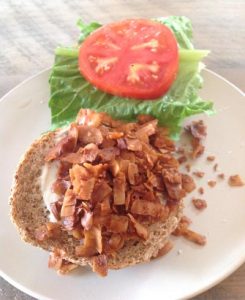 I decided I had to make a change. I cut way back on my cheese, dairy and egg consumption. It was gradual and it was not easy. I am still not 100% vegan and I never will be. I consider myself "plant-based".   The majority of what I eat comes from plants. I know many people think it is extreme to eat a plant-based/vegan diet.   Common questions are, "Where do you get protein from?", "Do you eat grass?", "Does it taste good?"   I eat well, i  still love cooking and still eat out at restaurants. It takes a bit more planning especially when traveling but I have had some great "vegan" meals at all types of places.
Since cutting animal products and by-products out of my diet I have lost 40 lbs and found an energy level that I thought I left behind in my 30s. One key to my success is finding support. My husband has switched to plant-based eating and also lost close to 40 lbs. My mother, whom had given up on weight loss, has lost 50+ lbs so far, she started working out, and has an amazing glow about her. Twitter has been a great source for recipes, cooking techniques and acceptance.  I also am a recipes tester for Happy Herbivore's cookbooks.
I don't consider myself a vegan, I am more likely to say I eat a plant-based diet.  Really, no label is needed, I am just another person going through life, making choices and doing my best on a daily basis.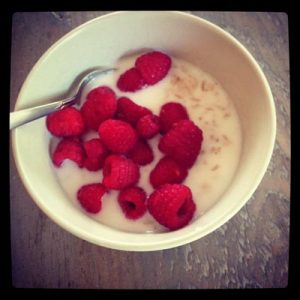 What would you like to know about a Plant Strong (vegan) diet?  What questions do you have for me? What recipes would you like to see?  I will be posting more on this topic and writing reviews of plant strong products, cookbooks and more.