I can't even believe we're at the end of football already. The big game is almost here, and I for one can't WAIT to eat all the food and watch all the plays and see all of the commercials. I mean, what can be better? My favorite football team is playing for the title,we've got so many yummy recipes to choose from, and friends to watch the game with. . What more can a girl ask for? This BBQ Instant Pot Pulled Pork Recipe is brought to you by our friends at Pepto-Bismol. Opinions are my own.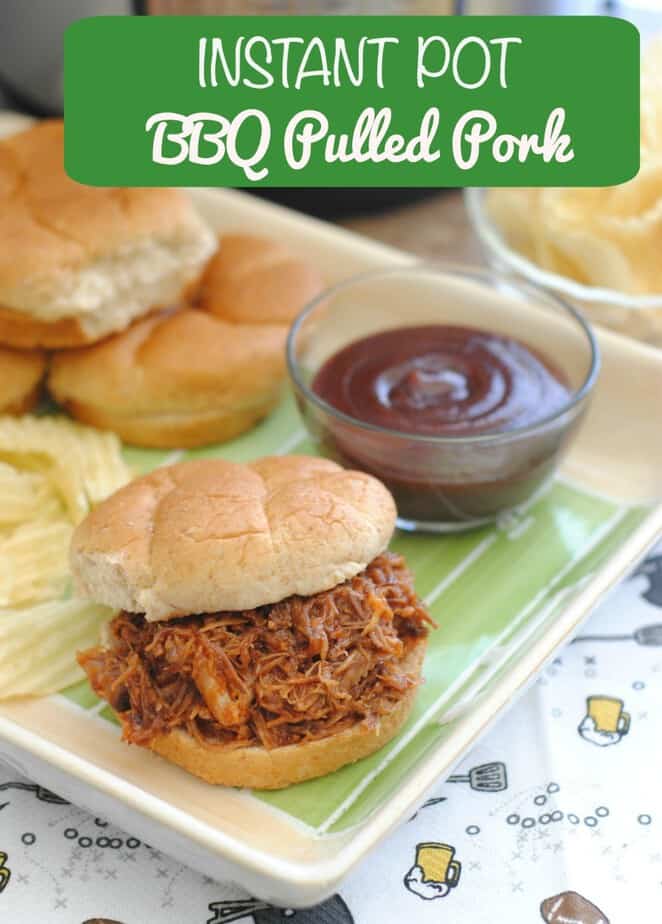 BBQ Instant Pot Pulled Pork Recipe
Ingredients
2-3 pound boneless pork shoulder
2 tbs. olive oil
1 C. of BBQ sauce (whichever brand you prefer) + more for after the pork has cooked
1/2 C. water
salt & pepper
Directions:
Set the Instant to saute or brown and add 2 tablespoons of olive oil.
Brown each side of the pork roast (about 6-8 minutes on each side) and salt & pepper.
Cut the pork into thirds once browned.
Combine the 1 cup of BBQ sauce and 1/2 cup of water and whisk together and pour over the pork.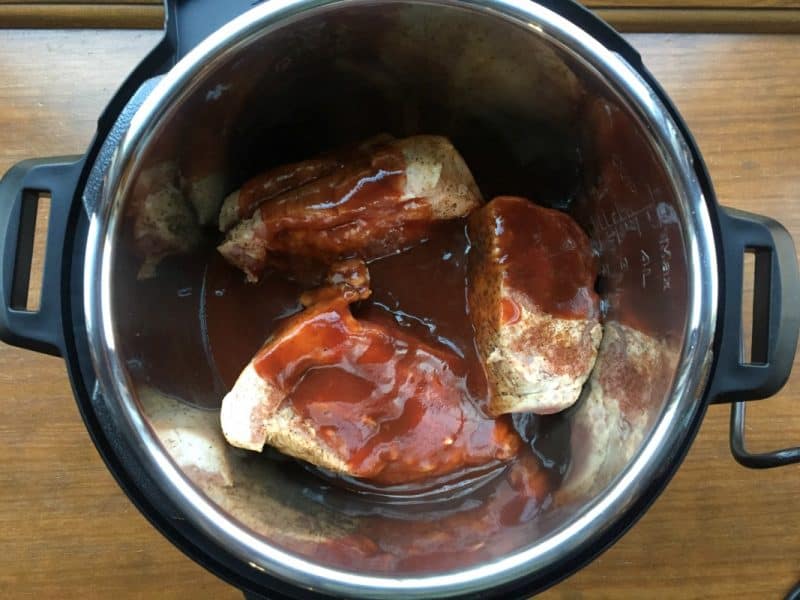 Place the lid on the Instant Pot and seal shut.
Press the 'meat' button and set to high pressure.
Set the timer to 90 minutes and let cook.
Once the the pork is done cooking allow the Instant Pot to vent and carefully remove the lid.
Remove the pork from the pot and discard the fat pieces.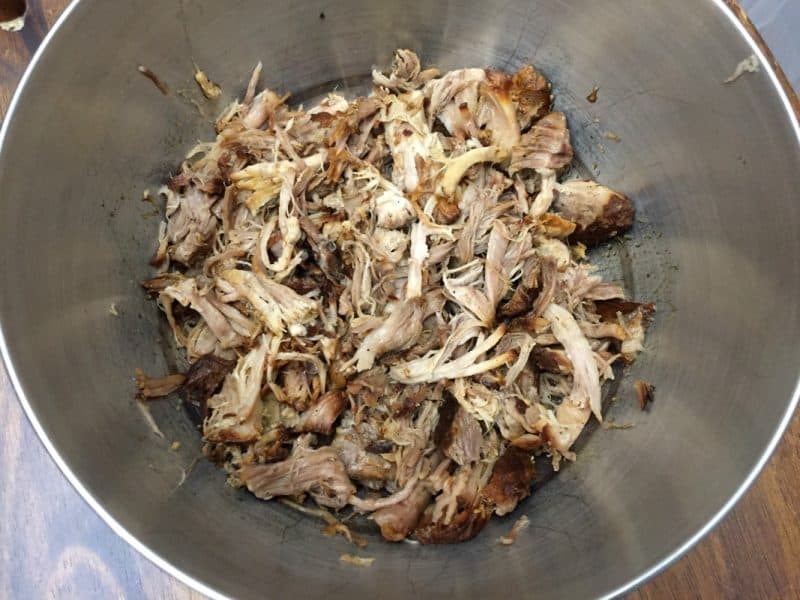 Use a large fork to shred the pork and add BBQ sauce.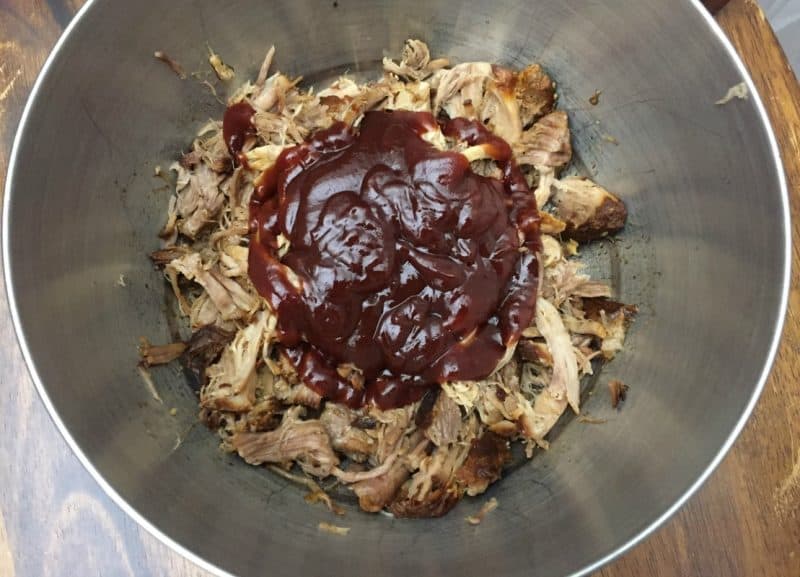 Serve on rolls. Enjoy.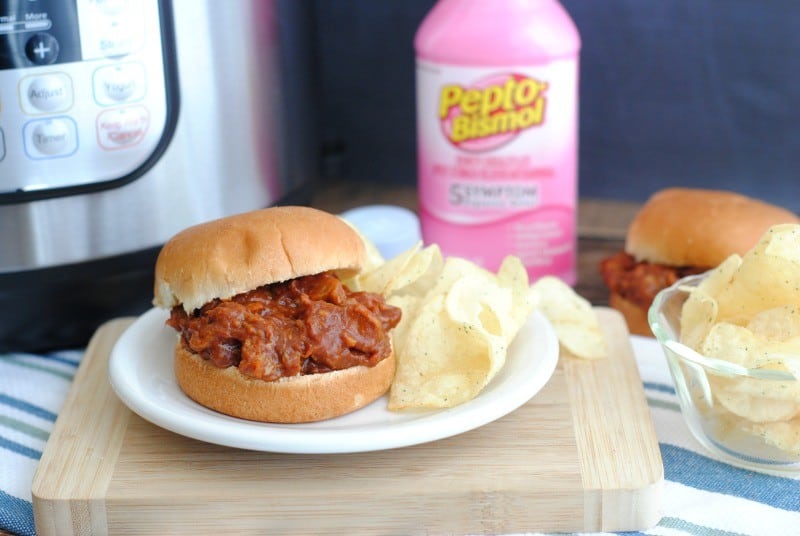 Listen, sometimes we all get a little overexcited about things.  Even food. And maybe you love the BBQ pulled pork sandwiches so much that you eat three of them while watching the game. Your stomach and insides may protest…YOU KNOW what I'm talking about. I bet this video will remind you as well!
…so make sure you don't forget to keep some Pepto-Bismol nearby- a bottle at home, of course, but also: toss a box of the chewable tablets or the caplets into your bag. I always keep some Pepto-Bismol close by, because I just never know when one of those five symptoms is going to hit.
Also, you're welcome for the earworm jingle 🙂
Not only am I excited to cheer on my favorite football team while enjoying yummy instant pot pulled pork sandwiches, I'm also happy knowing I won't be dealing with  upset stomach that most parties tend to bring me. Pepto-Bismol is ready and able to handle the 5 symptoms of over indulging that may come your way.
[mpprecipe-recipe:2213]