Trolls Inspired Sugar Cookies
This post is sponsored by DreamWorks. All opinions are our own.
We love DreamWorks' Trolls at our house. I mean, what is not to love!? Trolls are joyful, they sing, they hug, they just make you feel plain happy! And in today's busy and hectic world we need that! When I saw the previews for DreamWorks' Trolls I knew we would go see it. My children loved the previews and so did I. My girls immediately became obsessed with anything Trolls related too; crafts, treats, books, you name it. And now that the movie is coming to Blu-ray™ and DVD on February 7th, we have another reason to celebrate!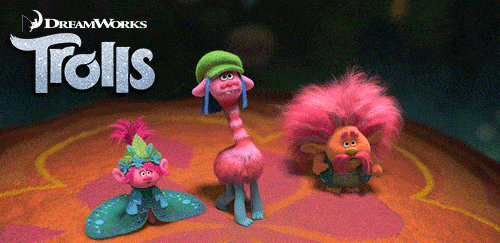 What better way to celebrate than with a family movie night? The Trolls love to dance and be happy, and you'll be able to join in on the fun with the DreamWorks Trolls Party Edition which includes a sing-along, dance-along Party Mode!
For your movie night, you can also sing, dance and hug your way through making these FUN and easy Trolls inspired sugar cookies! Poppy and the gang would love them. They are bright, cheery, colorful and fun, perfect for Poppy, Branch and all the other adorable Trolls characters! They are easy to make too and the kids loved helping me make them. We mixed the sugar cookie dough up, let it set, rolled it out, cut the cookies, baked and decorated all in a few hours' time.
The Trolls-inspired sugar cookies were delicious to eat and fun to make. They will be perfect to make again when we invite friends over for a Trolls cookie decorating and movie party! Don't forget to download the printable Trolls Party Kit for your cookie baking viewing party!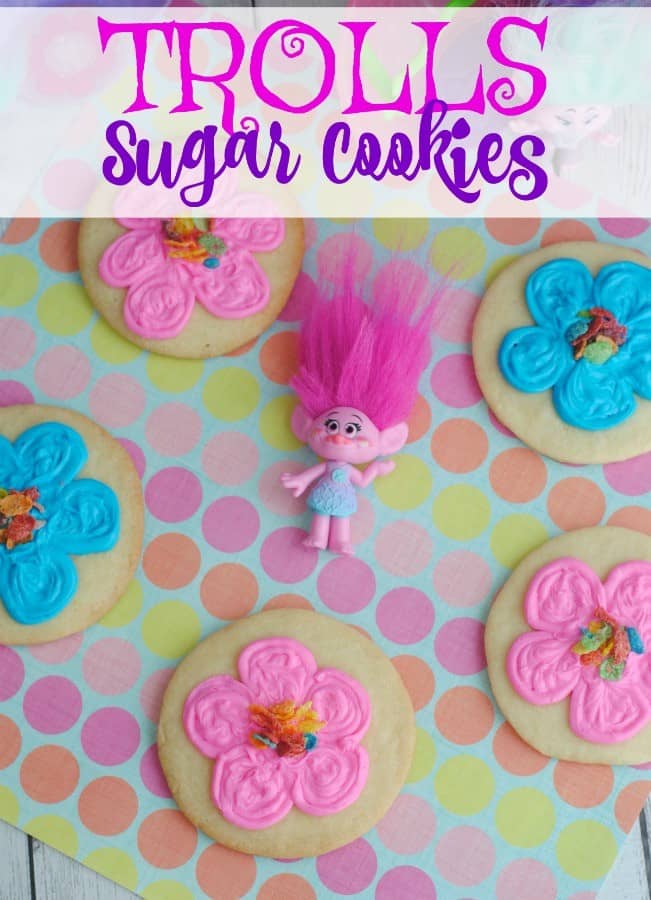 Trolls Sugar Cookies
Ingredients
3/4 C. butter flavored shortening & softened butter (1/2 and 1/2)
1 C. sugar
2 eggs
1 tsp. vanilla extract
2 1/2 C. all-purpose flour
1 tsp. baking powder
bright pink frosting (We did the Funfetti for these cookies)
bright blue frosting
Small sandwich baggies
toothpicks
Fruity Pebbles cereal
Directions
Combine the ingredients mixing well. Let the dough chill in the fridge, covered, for one hour.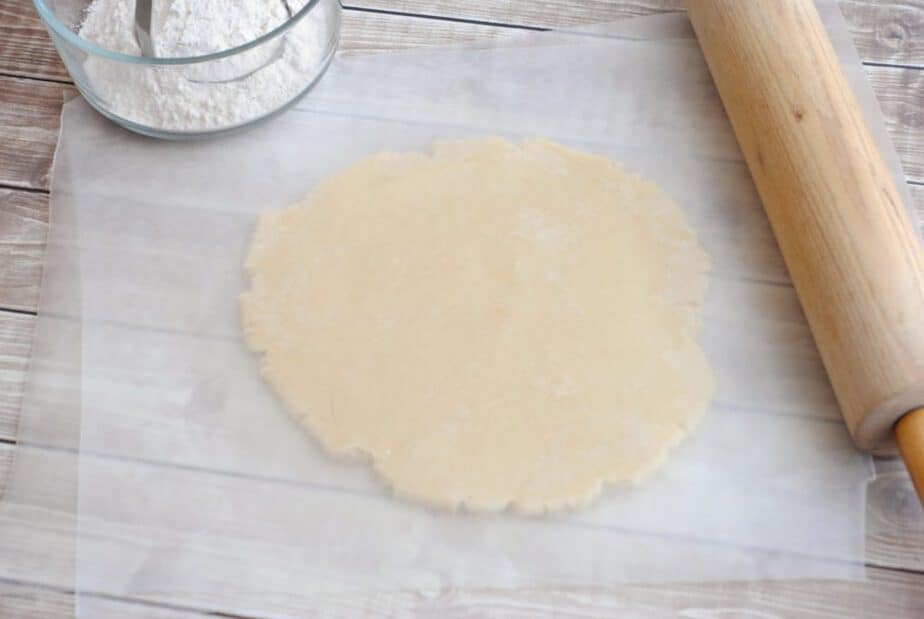 Preheat the oven to 350 degrees and remove dough from the fridge. Take a large handful of dough and gently roll into a ball. Place between 2 sheets of wax or parchment paper and use a rolling pin to gently roll the dough about 1/4″ thick.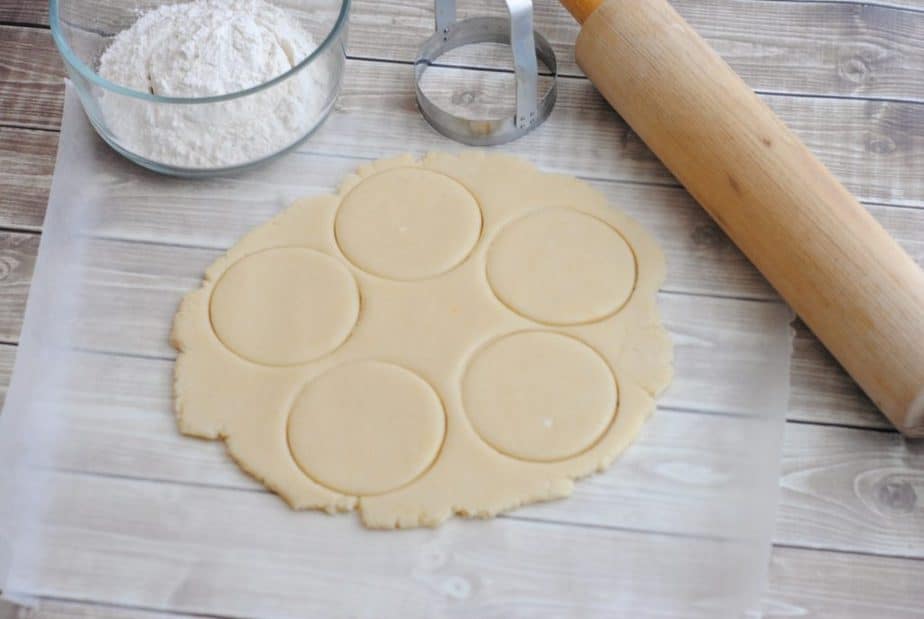 Use a biscuit cutter to cut the cookies into circles.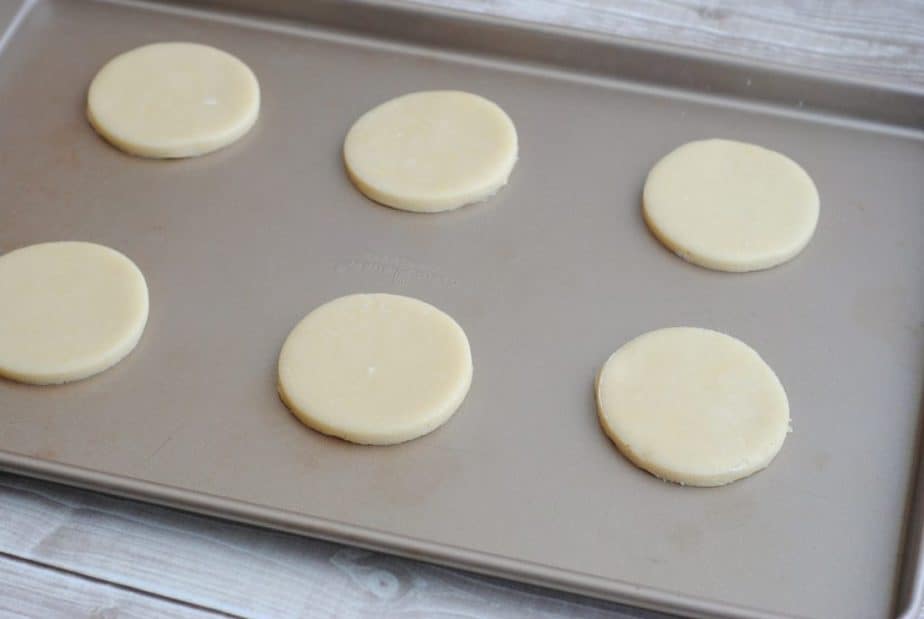 Place the cookies 2-3″ a part on a baking sheet. Bake 8-10 minutes or until the edges are lightly browned. Let the cookies cool prior to decorating. While the cookies are cooling, scoop each frosting into a separate sandwich baggie and snip one corner with kitchen scissors. Pour a small amount of Fruity Pebbles into a bowl.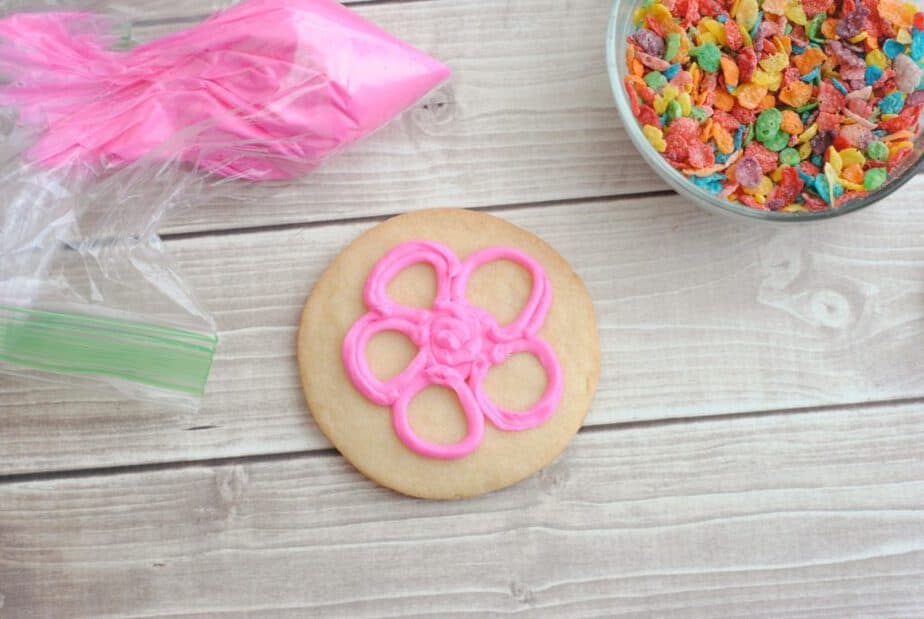 Take one cookie and one color frosting at time and make a circle in the middle of the cookie and then make petals using the frosting.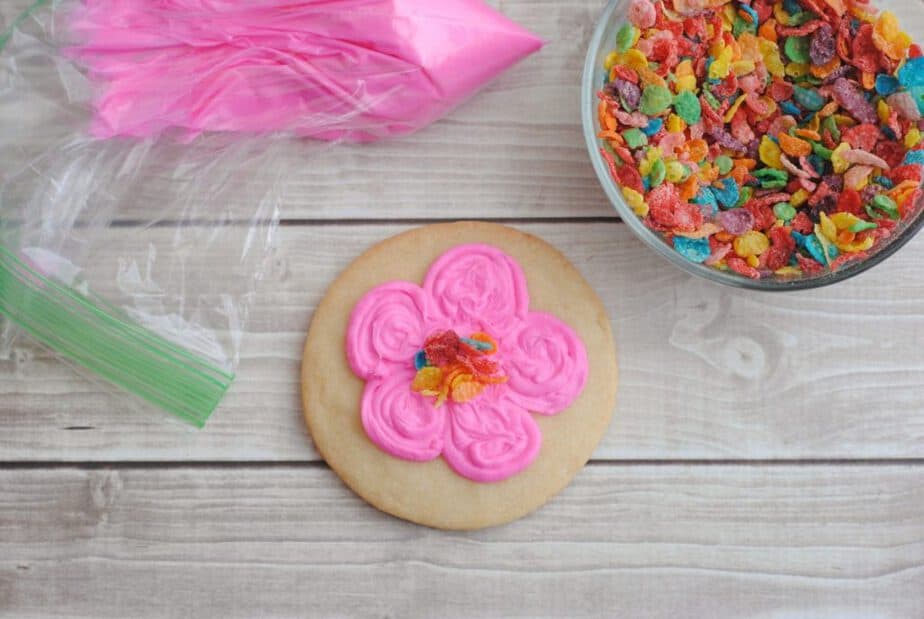 Fill in each petal with frosting and use a toothpick to fill in the gaps. Sprinkle a few Fruity Pebbles in the middle of each flower. Repeat with each cookie and have fun!

[mpprecipe-recipe:2224]