This post about keeping family safe is brought to you by Lifelock. Summer is almost offically here, just a few more days of school for the kids and we'll be free! It also means lots of long days outside in the sun and swimming in cholorine- all things that can be harmful if we don't take steps to protect our family. Some of the simple things we can do to keep our family safe in summer months are applying sunscreen frequently, keeping everyone well hydrated, buying hats that everyone wants to wear, rashguard and UV protective clothing, finding ways to stay cool and not get heat exhaustion. Aside from the fun in the sun, I'll also be working all summer- frequently, using wi-fi when the kids have swim and tennis lessons. Unfortunately, our utility and mortgage companies don't let us take the summer off, so I'll be working on the go- and that means I won't necessarily have the security I have at home.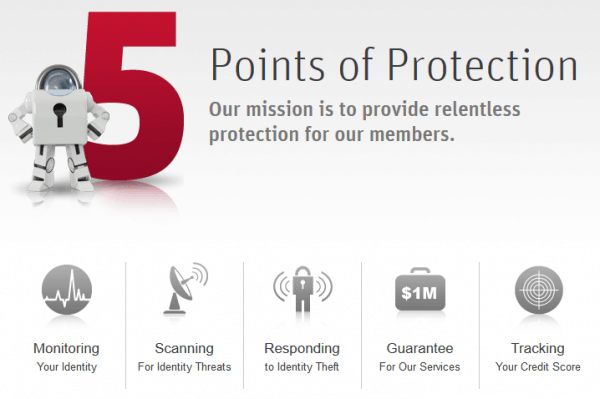 That's why I'm glad I'm a LifeLock member – Lifelock offers a suite of services (including credit monitoring) that work together to protect your identity from various risks including credit fraud. I can do what I need to do for my blog and have peace of mind that I've got some protection, all while watching my kids at swim and tennis lessons.
This video is a really great illustration of just what LifeLock can do for us to protect our family, and very in tune with today's lifestyle and social media usage.
With social media so prominent in our world, especially for me as a blogger, I need to know that someone's kind of "got my back" so to speak. This video captures so much of what can be shared- and found- online through seemingly innocent shared information. I've learned not to "check in" places unless I have to- While my birthday may be available on some social sites, my year of birth is not. I do know there are probably other things I don't even realize are "out there" but that's why I'm a LifeLock member- I have been for almost a year and will continue to be in the future. I like the idea of someone looking out for me, for my family. Part of keeping my family safe is keeping ME safe— and our identity.
What do you do to keep your family safe in summer? Are you a LifeLock member?
FTC DISCLOSURE This Mama Loves aims to provide unbiased editorials. However, I wish to disclose that from time to time I may receive free products or other compensation from companies for blogger reviews.
0