The lake, the pool, the ocean- this time of year, kids are getting WET and Kidorable offers an adorable line of fun and functional towels to dry the kids off and get them warmed up!!  Offered in Lucky Cat (as pictured below) and 9 other super cute, super fun styles, these towels are just the right sizes for your little ones- they come in Small, up to 2 years and Medium, 3-6 years.  The medium is a generous size- this is my almost 6 year old in the towel and she'll likely use it for at least one more year.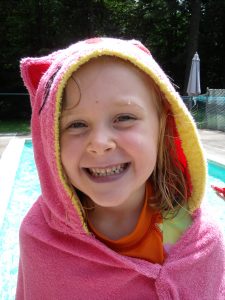 I love the snap feature so kids can use their imaginations and have some fun with role play while they are warming up and drying off out of the water.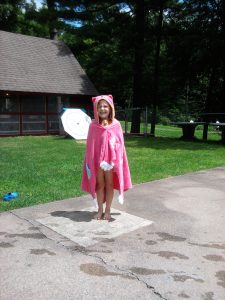 Each towel has embellishments on it to suit the theme- Lucky Cat has not just the tail and ears, but a fishbowl with a fish (also a secret pocket), butterflies and a little mouse to catch.  The towels are really soft and not too thick so they don't take forever to dry!
Follow Kidorable on Facebook for the latest and greatest in sales and new products (including free shipping thru 7/5 on all orders $50+ using code JULY4th.
5% off the purchase of a Kidorable hooded towel code: Kidorabletowel

I received a sample of this product to facilitate my review. Opinions expressed within are my own.