Both of my kids, but especially my 4 year old daughter, love to get in the kitchen with me. From cookies to pasta she enjoys it all, even "helping" with the dishes- I am sure that will change soon!  I thought it would be fun for them to make a super simple taco bar and then serve themselves from it for dinner. I dressed it up a bit with a few decorations and the kids had a ball, chests puffed out in pride as they put together their own taco cups. This would be great for holiday parties, get-togethers, or just simple midweek dinners. The right ingredients and kitchen tools set kids up for success in the kitchen- we've had a lot of wonderful moments cooking together in the kitchen!  
This post is brought to you by
Daisy Sour Cream
. Squeeze more out of the holidays with a #DollopOfDaisy.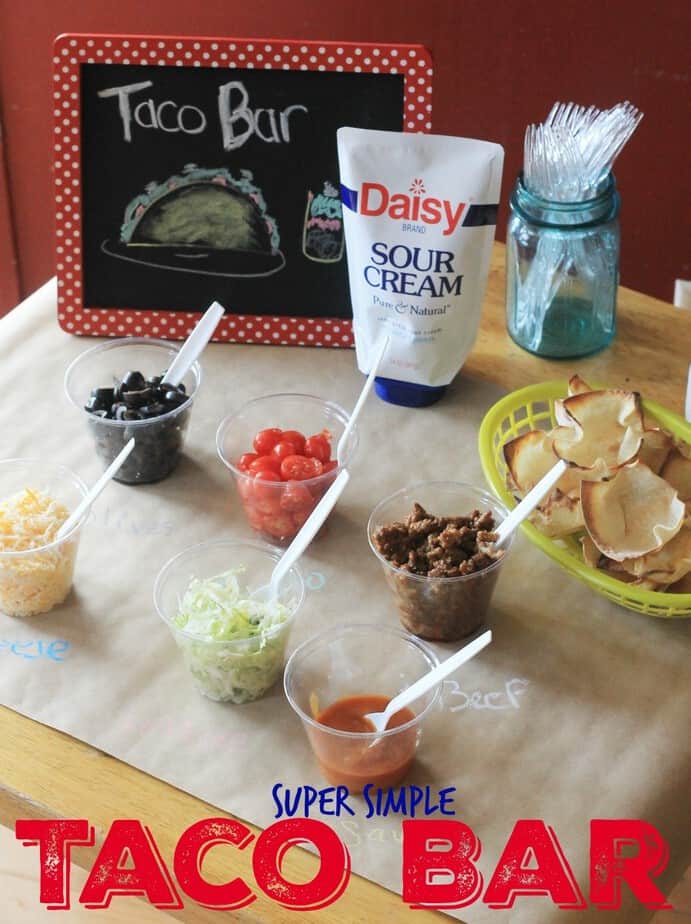 Let the kids help as much as possible. My kids did everything but cook the taco meat, and wontons-they can pour ingredients into the containers, set it out on the table, put wonton wrappers in muffin tin, and even decorate the table.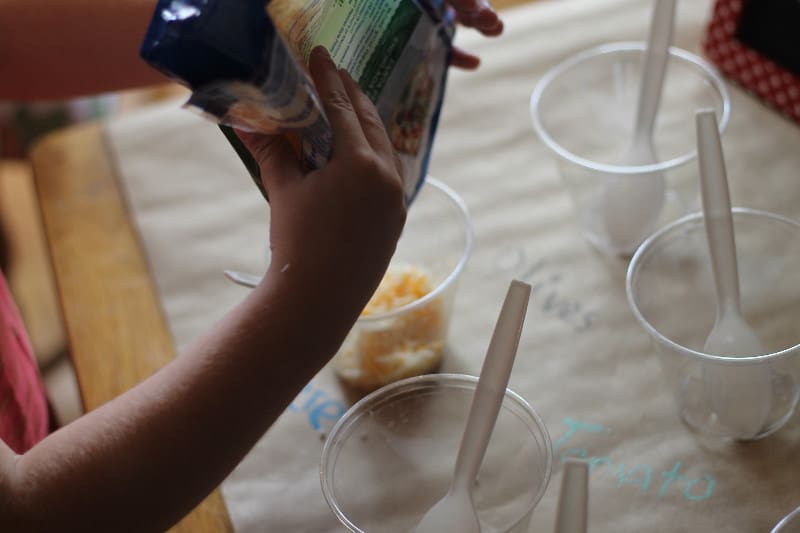 Your children can even slice tomatoes and other items safely if they have safety knives. Be sure to teach the the correct grip.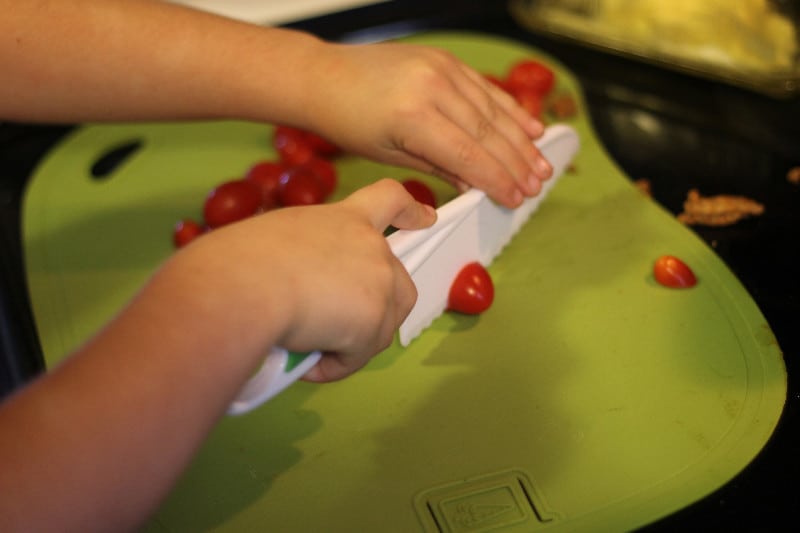 Here is what we put out on our taco bar:
Lettuce
Halved cherry tomatoes
Sliced olives
Shredded cheese
Mild Taco Sauce
Wonton cups
To decorate the kids' table I just ran a piece of brown shipping paper across it, and wrote on a simple chalkboard we had to make it fun. Let the kids set out the filled cups of toppings, label each with chalk or crayons, don't forget the Daisy Sour Cream! We are loving this new squeeze pouch- it sets the kids up for success and there's no waste.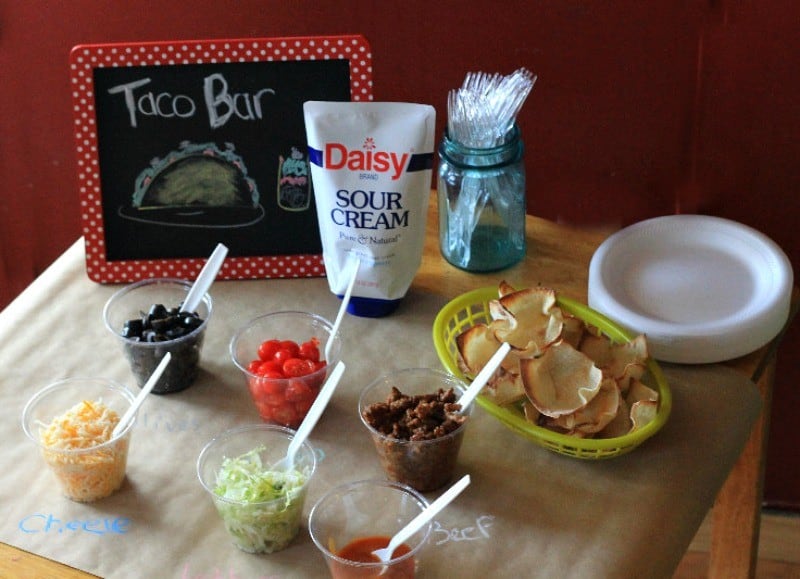 You can use taco shells, chips for taco salad, or make these fun little cups from wonton wrappers.
Here is how:
Preheat oven to 375°.
Lightly coat muffin tin with non stick spray.
Press wonton wrappers into each cup gently.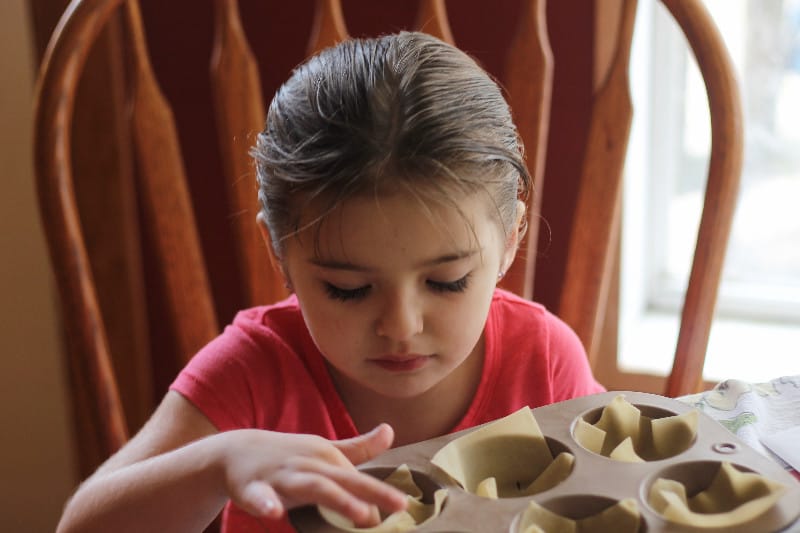 Bake for  5-8 minutes until edges are crisp and browned.
Fill a basket with your wontons for tasty edible bowls.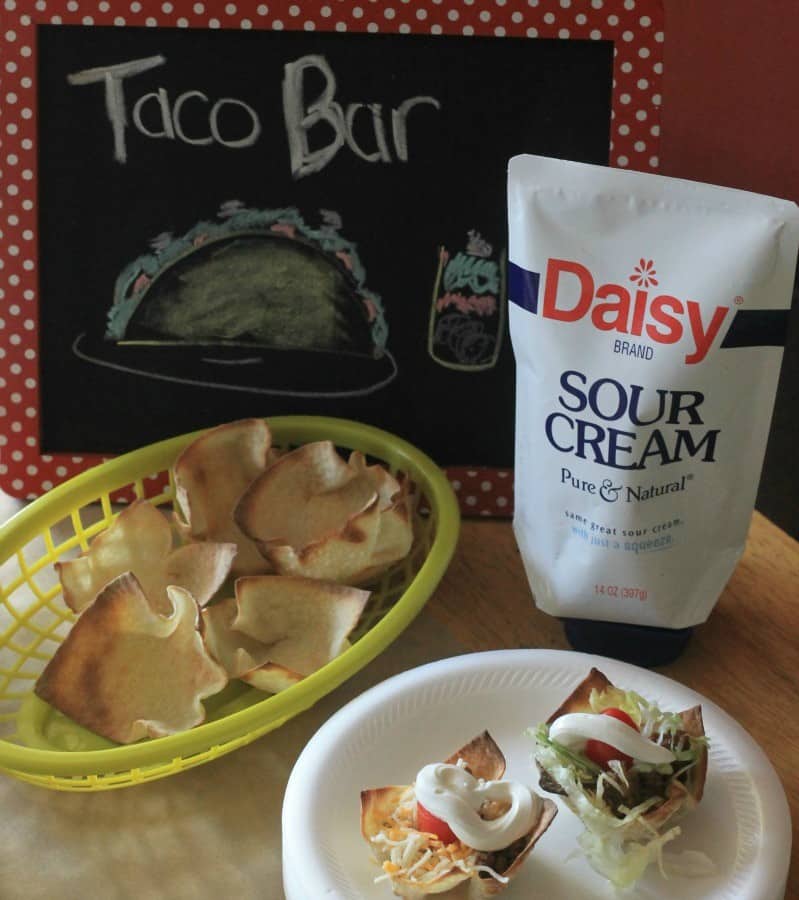 The kids loved being in charge of putting together their own taco cups, they were even willing to try a new topping or two since they were part of creating it and had the freedom to choose. I love how easy the new Daisy Squeeze Sour Cream is to use for topping everything from appetizers to main dishes and so did my independent kids who could use it without help!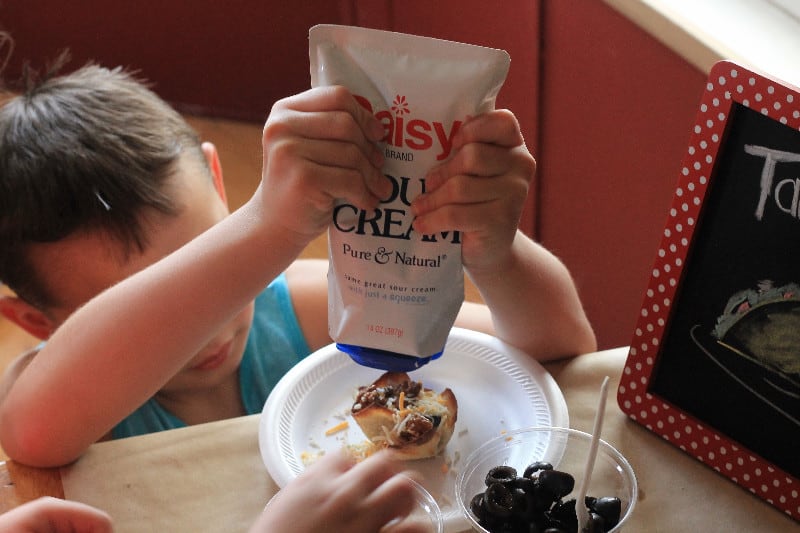 Thanks to Daisy Sour Cream for sponsoring today's Taco Bar post!