If your kids are anything like mine, they can be pickier about certain products than I am.  For some reason they've never really liked me to put lotion on them.  They are super active kids though and their soft skin can easily dry out and chap; especially now as the weather changes and things get cold.  NIVEA Fairy Tins are a limited edition version of their iconic Creme which makes putting lotion on them a bit more fun and adventurous.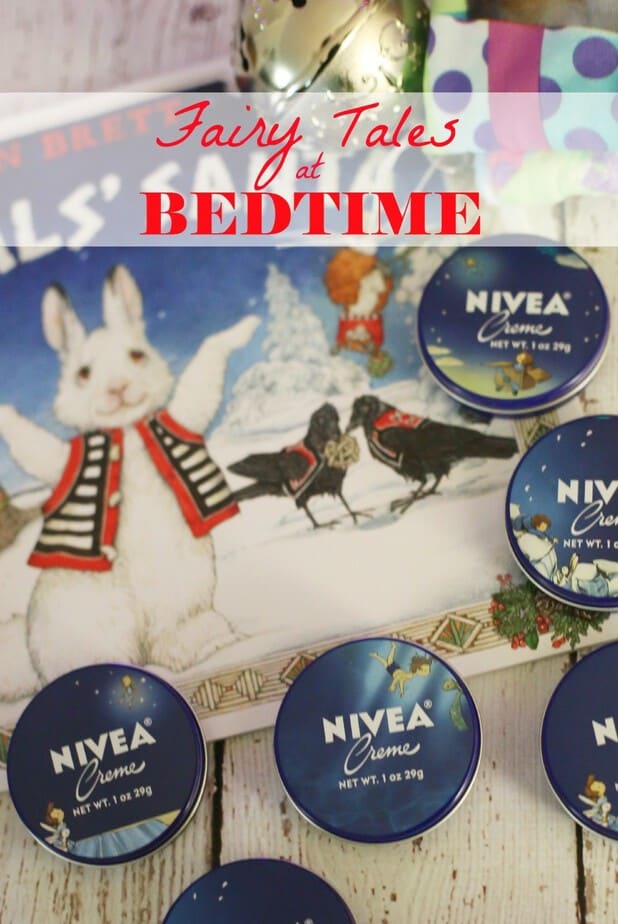 NIVEA teamed up with acclaimed illustrator Joelle Tourlonias and author Udo Weigelt to create five original short stories and illustrations to accompany them.  These tins, and stories, make for a fun bedtime routine with my little ones.  We can read the fairy-tales (there are 5 different ones!) together and I can put lotion on their sensitive, dry, or chapped skin while we get ready for bed.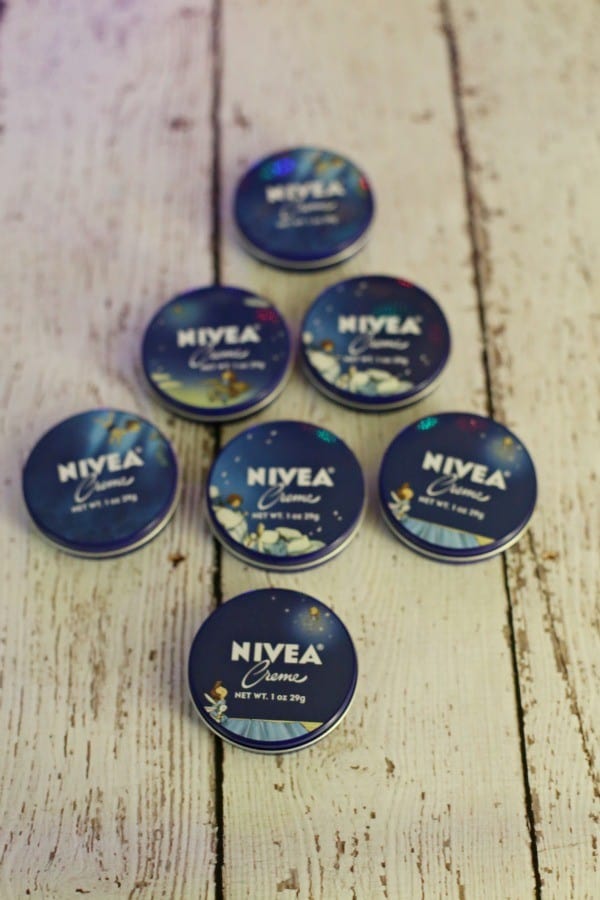 These limited addition tins are filled with the NIVEA Creme we've always trusted with all the benefits that the classic NIVEA Creme has.  It's great for dry skin and provides rich, moisturizing care with Jacoba Oil and Vitamin E and is safe for the body, face, and hands.  This time of year the kids cheeks chap so easily from playing outside and I don't hesitate to apply NIVEA Creme to those sweet cheeks.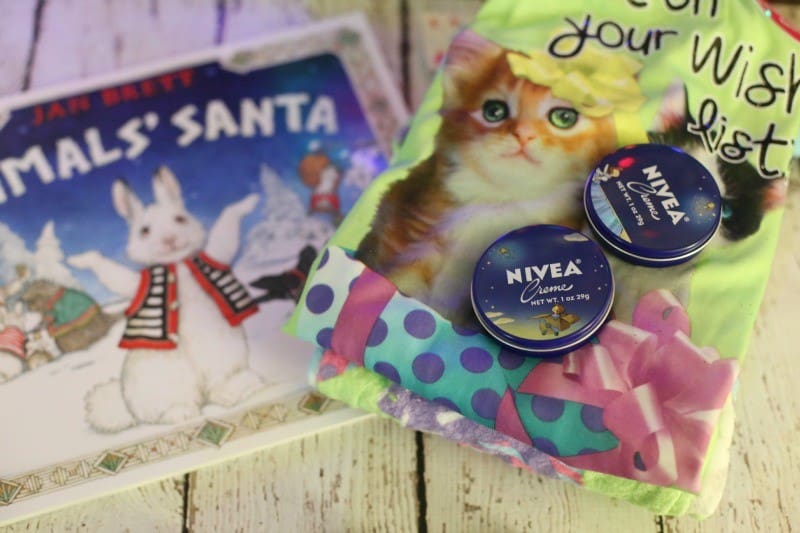 While there are days that bedtime seems like the monster at the end of the day and I dread getting them all to stay in bed, there are many days that I love that time.  Snuggling in to read a story and spend those last few moments of the day together.
Be sure to grab the NIVEA fairy tins quickly, they'll only be around US stores through the end of December 2015. 9You can grab a nice gift set of them over at Amazon too! Be sure to head over to see the fairy tins on the NIVEA site- there are some sweet downloads for coloring pages and more! These tins are darling, and a fabulous stocking stuffer (the above is actually my 6  year old's Christmas Even present to open- a book, pajamas, and a NIVEA Fairy tin!
Thanks to NIVEA for sponsoring today's bedtime post.