I've been a fan of Nicholas Sparks' writing for years so when I was offered a chance to interview him and see the set of his latest movie, The Longest Ride, opening in theaters April 10th, I couldn't say yes fast enough.  A sweet story of two star crossed lovers, Luke and Sophia, their lives are forever altered when their paths cross with an elderly man named Ira.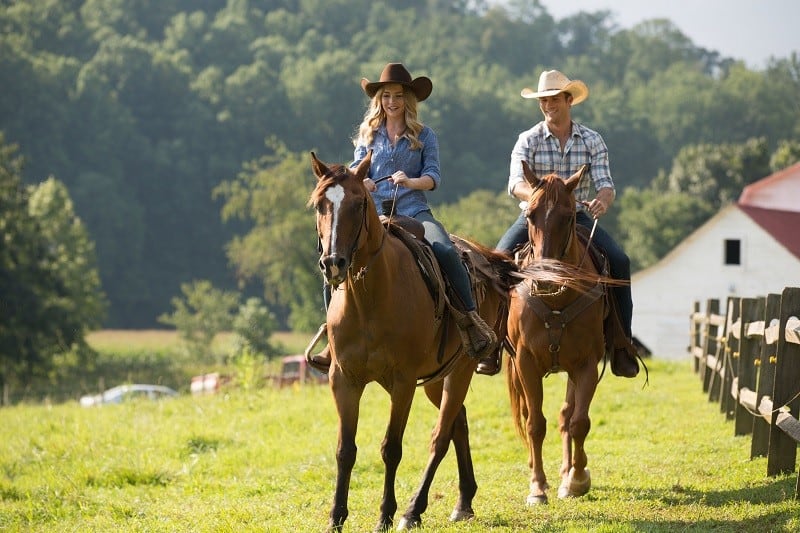 This is Pam from Simply Southern Mom, I got to visit the set of The Longest Ride with some other bloggers for cast interviews and set visits last summer on behalf of This Mama Loves.  Travel and expenses were provided by 20th Century Fox.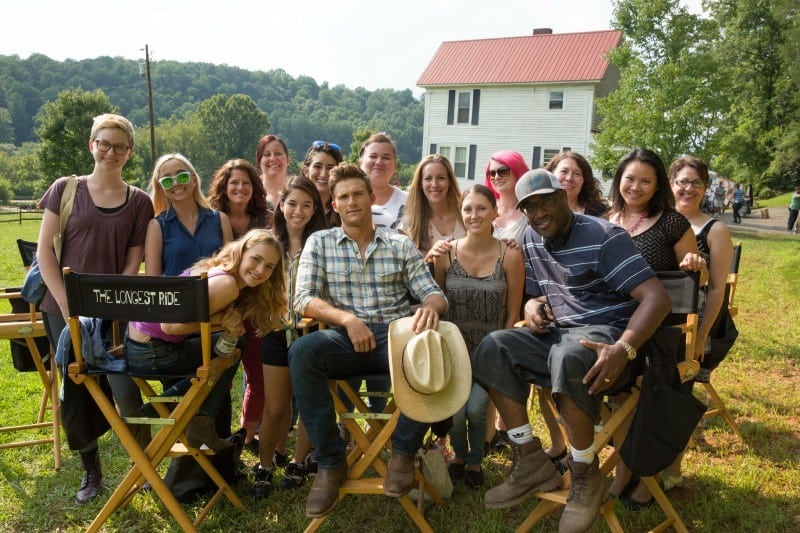 Mr. Sparks shared with us his inspiration for the story behind The Longest Ride and his "mind blowing" surprise during his research. "So, I have this idea for this story, and Ira and Ruth, and I have in my mind that they're going to collect art.  And I'm sitting there thinking, "How am I going to pull this off? .  So, I said, "Okay.  So, let's find a North Carolina artist who might have been around in the '40s, '50s.  So, I Google like literally "North Carolina artists in the 1940s," or something. And boom, up pops Black Mountain College. And it turns out that Black Mountain College was this experimental college, ran for about 24 years in the 1930s to, I think, 1956 or 1957. So, there I'm writing, I'm looking for an artist, and I find out that this key element that I need to make the art collecting believable, that center was like two hours from where I placed them originally."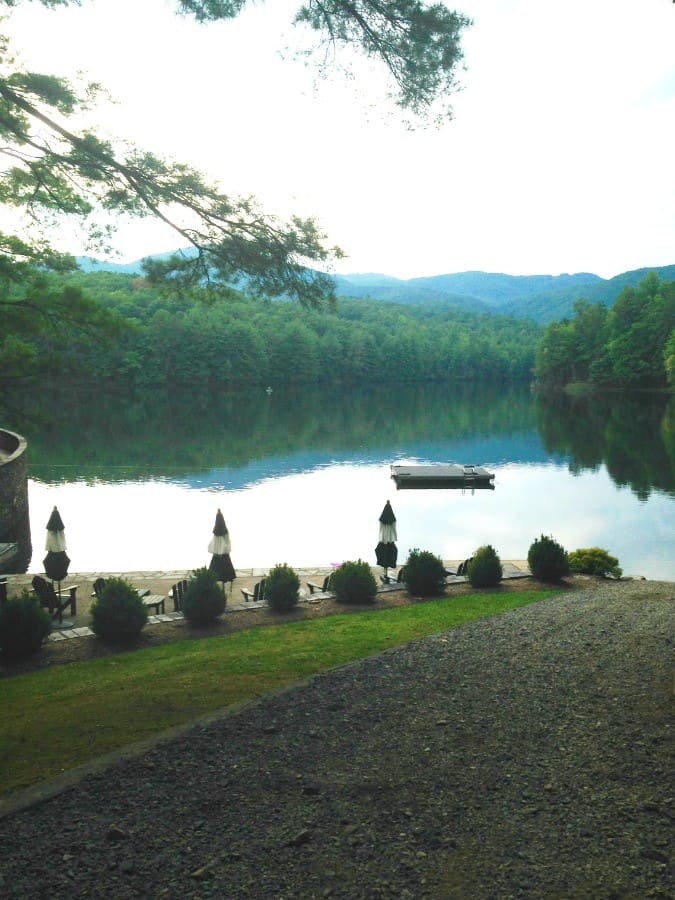 Extensively involved in the production of the film, Mr. Sparks helped with the casting decisions and helped land Scott Eastman his first feature. "Scott looked the part.  He was comfortable with the idea of horses and bulls and all that's stuff. But mainly, he had the demeanor that we wanted. It was kind of a quieter demeanor with light humor.  But he's really enthusiastic at the same time."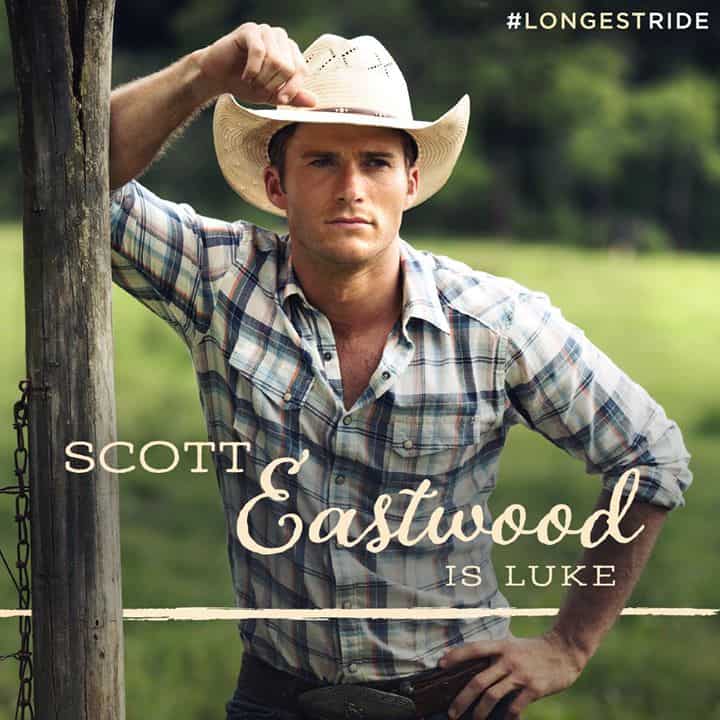 Later that day we caught up with Scott, his co-star Britt Robertson and director George Tillman. When asked how long Scott thought he could stay on a bull, Britt offered her opinion. "I'll give you two seconds."  Everyone wanted the lowdown which scene was the cast favorite. Britt shared, "I liked that lake scene last night up until it got real cold. But I was so nervous of messing up because one chance of me going from dry to wet. So, I was so nervous that by the time I got into the water, I couldn't even breathe between the coldness and the anxiety of like getting wet. The more fun scenes for me are the more challenging."  Scott agreed, "Yes, that was the best scene."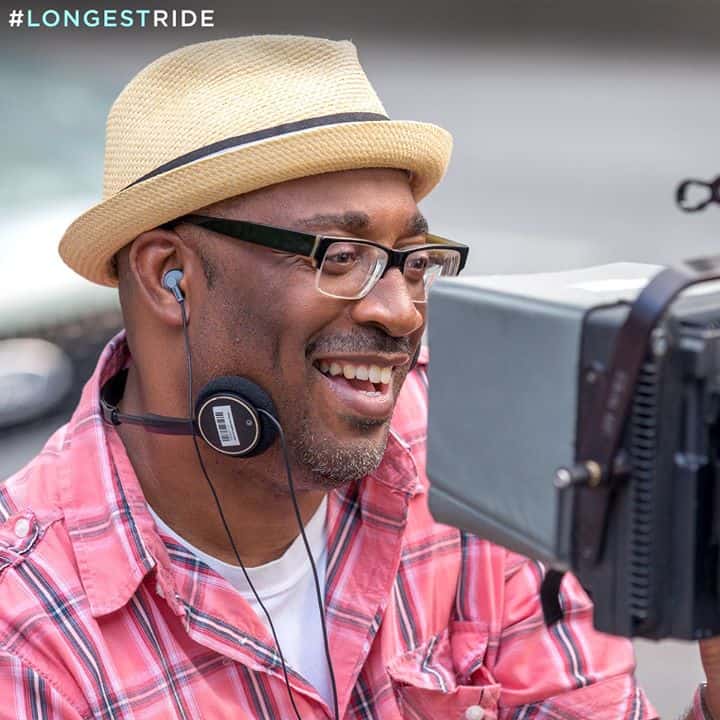 Director George Tillman wanted us to know the effort behind the filming to be true to the original story. "It's just trying to stay authentic and be real, because I felt like that's the main thing the audience can just feel when they watch a movie." A bittersweet story, The Longest Ride tugs at our heartstrings with regrets for what might have been and sacrifices made for love.  Producer Marty Bowen summed it up best, "We all go through those things that we're saying we're going to give up something or sacrifice something for a greater good in a relationship.  And then, time happens, right. And then, you feel like you wonder what you regretted."  One thing you won't regret; the decision to see The Longest Ride as soon as it opens in theaters April 10.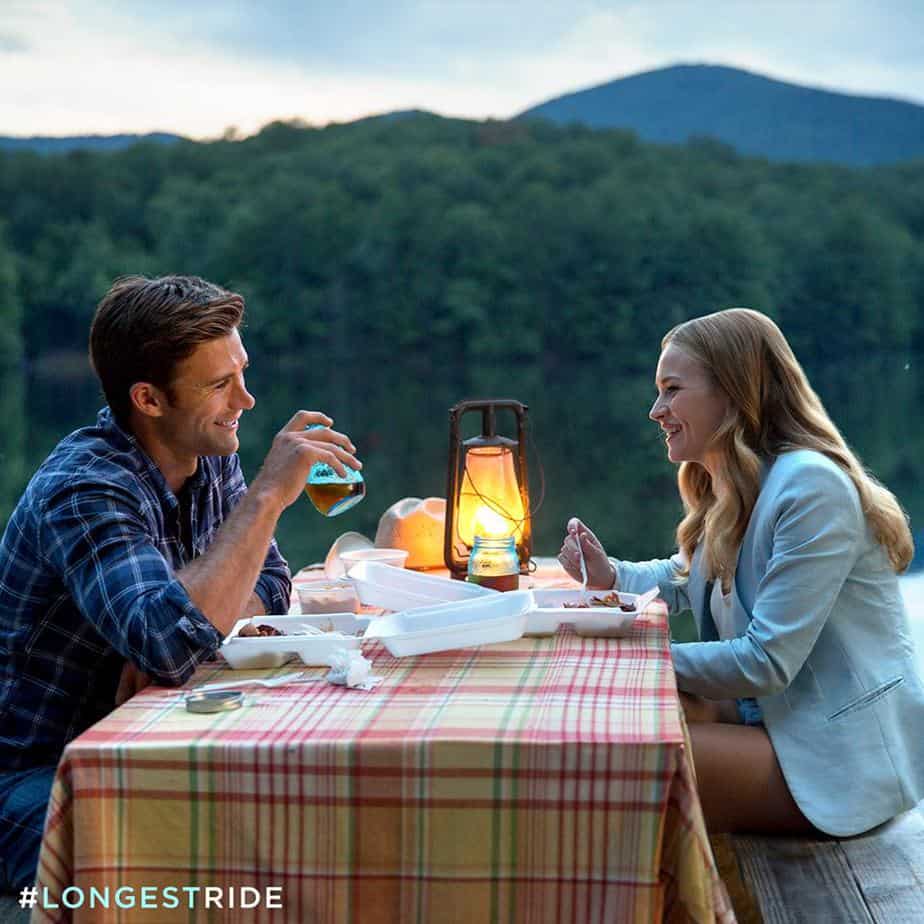 Follow along with #LongestRide
**Be sure to check out Pam's Interview with Nicholas Sparks
Like The Longest Ride on Facebook
Follow on Twitter, Google+, Instagram
Visit the The Longest Ride official website