I told you last month about a fun new milk beverage hitting the dairy shelves in grocery stores called MilkWise. The same great taste of milk with less calories and more calcium-and it comes in three varieties. New England consumers got a chance to taste some of this fun new beverage throughout September and October as this cute little truck made its way across the region.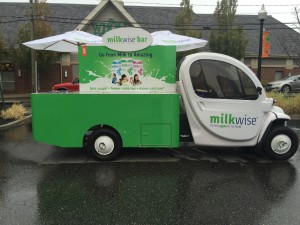 The truck offered locals a milkwise bar, with chances to sample all three varieties of the milk along with local bakery goodies.  I popped over to BlueBack Square in West Hartford, CT (who can say no to fresh baked cookies from a local shop!?) to see the tour in action…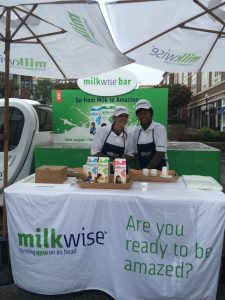 I got to try some of my new fave milk beverage, enjoy some fresh baked chocolate chip cookies from The Hartford Bakery…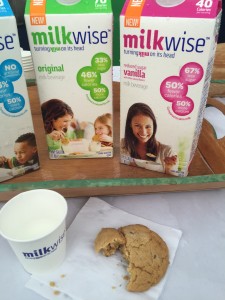 And, even with a chilly rain, others braved the elements! Cookies and milk are a hit no matter what your age!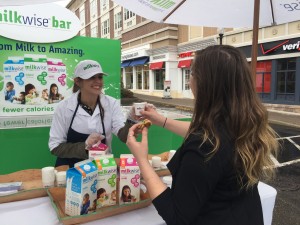 Such a yummy truck tour.  And now you can look on your dairy shelves for MilkWise!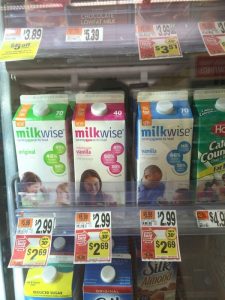 Make sure you try our Vanilla Maple French Toast Casserole!
MilkWise Social Media:
o Website: http://milkwise.com/
o Facebook: Facebook.com/MilkWise
o Twitter: @BeMilkWise
o Hashtag: #MilkWise