With the holidays just recently behind us and this awful weather we have had, it is no wonder folks are feeling stressed. Our economic standing is not yet where it needs to be, with many people still out of work and looking for ways to financially take care of their families. Add kids, school projects, car pools, after school activities and you have someone who is most likely one big stress ball. If this sounds familiar on any level, you are in good company! I feel stressed on a regular basis, and I have found a few tried and true ways to relieve stress. Feel free to give them a try! Thanks to RESCUE for partnering with me to talk about ways to relieve stress today.
My Top 5 Ways to Relieve Stress
Massage: Nothing beats a full body or deep tissue massage to let the stress in your life fall away. Don't have the money for a professional massage? Get your significant other to give you one and then you can return the favor.
Meditation: Even if you have a packed day ahead, you can find 5, 10 or 15 minutes to meditate. All you need is a quiet place you can go and just let your mind find your happy place. Instead of focusing on your stressors, focus on your breathing.
Exercise: As much as many of us hate to admit it, exercise is a great way to relieve stress. If you have a gym you can visit, great! If not, head outside and take a 30 minute walk. The fresh air and movement will make a world of difference.
Eat Healthy: As much as I love to eat something sweet, I know how much better I feel when I eat something healthy. Why compromise? Find a recipe that can combine the two!
Natural Supplements: There is nothing wrong with taking something to ease your stress Instead of heading to the doctor for a prescription, head to the natural supplements section of your local retailer or grocery store, either online or in person.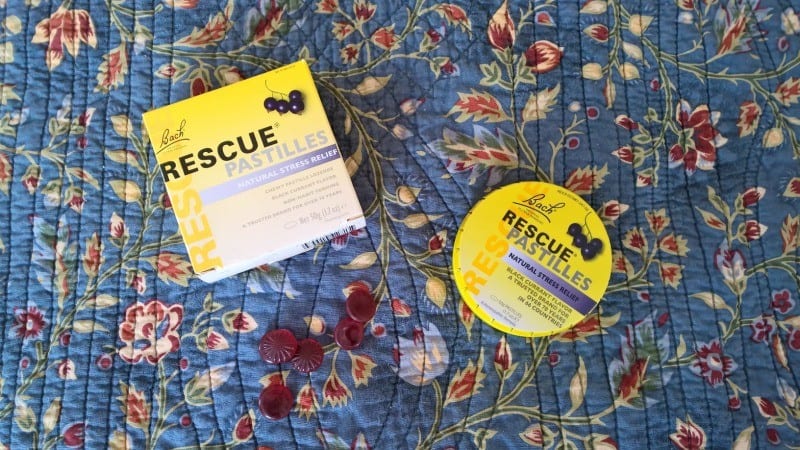 Because we all deal with stress, it is more about how we handle or approach it than anything. I tend to get really stressed out after a long day that is packed full of work, house and kids' stuff. What I am focusing on is to stay calm, cool and collected in times of stress. I mean, life happens, right? So instead of reaching for something my doctor prescribed or something OTC filled with a bunch in ingredients I cannot even pronounce, I reach for RESCUE so I can naturally handle my stress.
So whenever and wherever stress finds me, I am ready because I have the all-natural RESCUE in my purse, gym bag or even my pocket! With RESCUE, I can take on stress and be at my best! Right now, you can take advantage of a downloadable coupon from RESCUE for a BOGO free and to be entered into the #StressLess sweepstakes on the coupon page for a chance to win great prizes!! You can find the coupon here: http://bit.ly/1DNOwAy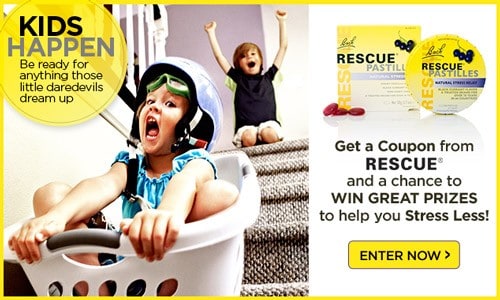 What are your tips to relieve stress?
This blog post is part of a paid SocialMoms and RESCUE blogging program. The opinions and ideas expressed here are my own