When you are planning a party for friends or family you are almost always looking for some great new foods to serve. For your next event, choose from these 50 Appetizers To Impress Your Guests. Not only are they all delicious, they are fun unique ideas that are a step above the average little sausages, chips, salsa and onion dip at most parties. Whether you are setting up for a special black tie event, hosting a game day party, or celebrating a birthday you will find just what you need on this list. Best part is they are all kid friendly too!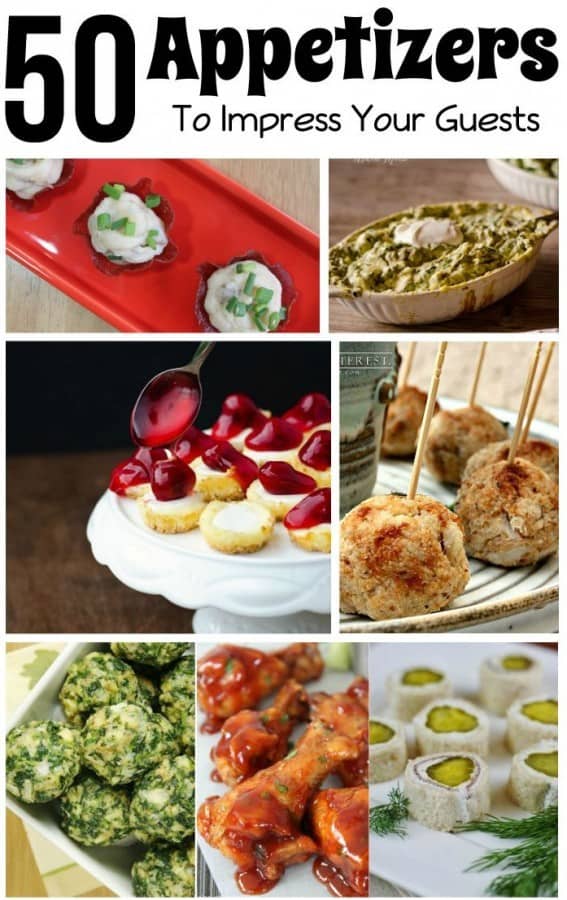 50 APPETIZERS TO IMPRESS YOUR GUESTS
Create these appetizers that impress for your friends, family or your next event at work. While there are sophisticated flavors on this list, you will also find some classic flavors with a twist. Kids will love the ranch snack pretzels and fruit dip, and you may even be able to convince them to try the kale chips since they aren't a regular vegetable.