Tips for Steam Cleaning for Allergies
It may have taken its sweet time, but it looks like spring has finally sprung in northern Michigan.  We live in a small town in the heart of farm country so as much as we love the end of winter, we also know that the beautiful flowers blooming, the buds on trees and the plows hitting the field mean that the allergens are also about to hit our noses.  We've got it pretty bad in our house so we've learned a few things about trying to minimize the impact that they have.  There's not much you can do about environmental allergens when you're out and about, but working from home gives us a bit of an advantage because we can do our best to minimize the exposure we get at home.  We recently received a Dupray ONE Plus Steam Cleaner and with it, we hope to really cut down on the allergens we are exposed to every day without exposing ourselves to harsh chemicals.  Here are a few things to keep in mind.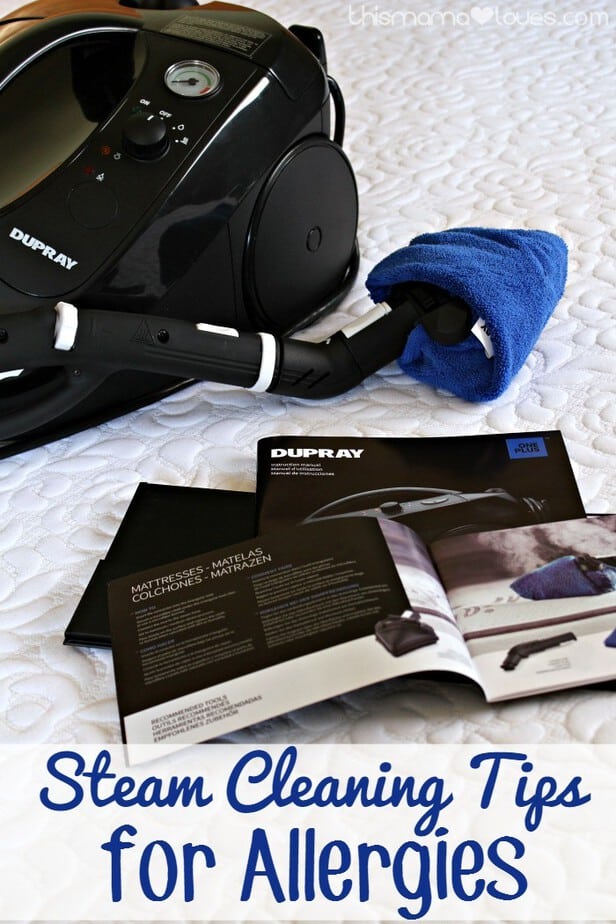 Tips for Steam Cleaning for Allergies
Mattresses – You don't really think about it, but the mattress you lay your weary head on every night for eight hours (hahahaha) is pretty much a dust mite factory.  These microscopic parasites feed on the dead skin you lose living your life along with the fabric the mattress is made of.  Both the mites themselves and their excrement are potent allergens and they are difficult to kill and remove.  A steam cleaner does double duty by both killing the mites with the steam, but also loosening them up and making them easier to remove.  This may have been the thing I was most excited to see in the user guide for the Dupray ONE Plus Steam Cleaner!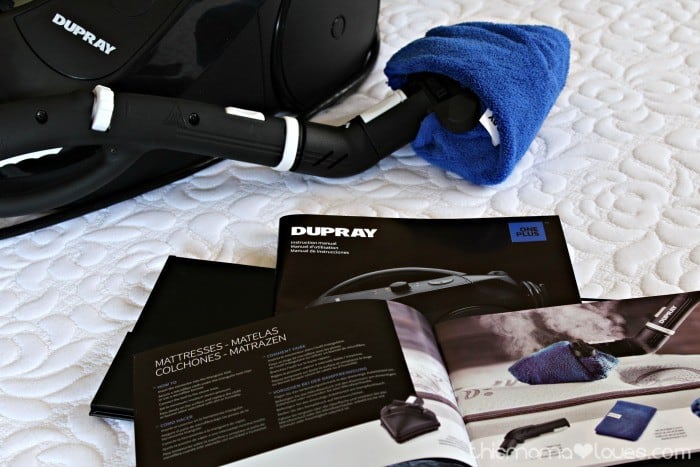 Tile and Grout – Grout is notoriously hard to clean and of course the hot, damp environment of a bathroom is a perfect breeding ground for mold, mildew and bacteria.  A steam cleaner makes short work of it all, making clean up much easier and saving the need for chemicals.  As a bonus, it will also help keep sinks and toilets clean.
Wallpaper – This is a little more work, but a steam cleaner will work very well in removing wallpaper, which can conceal mold and mildew or shed allergens as it wears.  Putting a quality paint on your walls does more than just make it look better, it is more durable and easier to clean.  We've removed all of the wallpaper in our house now but I know what was hiding behind it when we did!
Flooring – We are replacing a lot of the carpeting in our house with snap lock plank vinyl to help cut down on allergens, but even hard surfaces like that can still benefit from a steam cleaner as they are still porous.   The steam gets into these pores and loosens and lifts out allergens that may be hiding in them.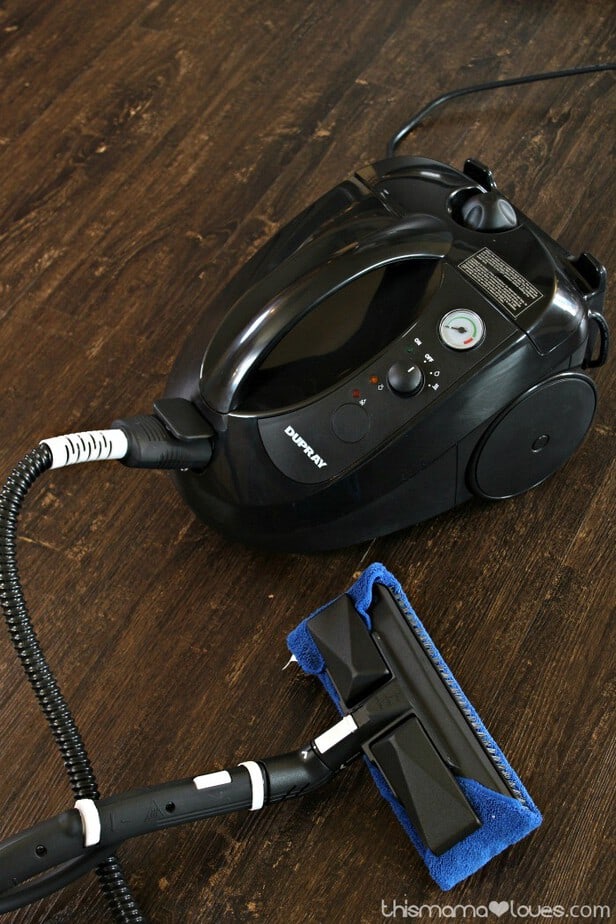 Curtains – Just because they are hanging upright many people tend to overlook these when cleaning.  A steam cleaner will help kill whatever microorganisms are in them as well as removing dust.  Don't forget your shower curtain, it is also an easily overlooked place that will mildew.
We've spent some time now with our Dupray ONE Plus Steam Cleaner and come away very impressed with it.  It comes with accessories for almost every cleaning application and is solidly built, so it should last for years to come.  The boiler holds just under ½ gallon of water and takes under ten minutes to heat it up.  Most of the tools are pretty intuitive to use, but their website and YouTube Channel has a lot of great tips as well as training videos to help you get the most out of your machine.
Another neat bit of information about Dupray, they plant 1 tree for every steam cleaner they sell and donate to Animal Charities!  It's great to know a company not only makes a great product but thinks about the world around us.
Enter to win a Dupray One Plus steam cleaner of your own! Follow the instructions on the widget below!