We are so excited to bring you this super fun giveaway from our friends at Star Stable. If you remember, we discovered the island of Jorvik and the fun of being one of thousands of Star Riders exploring the island last summer, -my daughter has been playing frequently ever since. Quick synopsis: Star Stable is a mutli-level online game for horse lovers ages 7-17.  As with most online games, you start by choosing your rider (and become a Star Rider), your horse, and you can start personalizing both. As you grow and get further into the game, more breeds of horses become available and you can also have adventures, meet new friends, compete, and more through 18 levels of play. There's new things being added weekly to the game – and always new Riders joining in the fun. It's like an online neigh-borhood. (I'm sorry, I just had to).

Equestrians and gamers alike will love this game- and just in time for holiday gifting, Star Stable's opened shop to bring the online adventures into your living room.  The Star Stable Shop is open for the holidays and includes all kinds of wondrous swag from slumber-party worthy pillow cases to an exclusive leather charm bracelet. Valued at $70, this trendy leather twist wrap bracelet includes a real silver charm and is certain to be on your gamer girl's wish list. The braided leather bracelet comes with the Star Rider charm and players can purchase four additional charms separately — each which represents something special in the game. Star Stable also has a new Talk Show that features behind-the-scenes interviews, new trailers, game tips, updates, giveaways and more.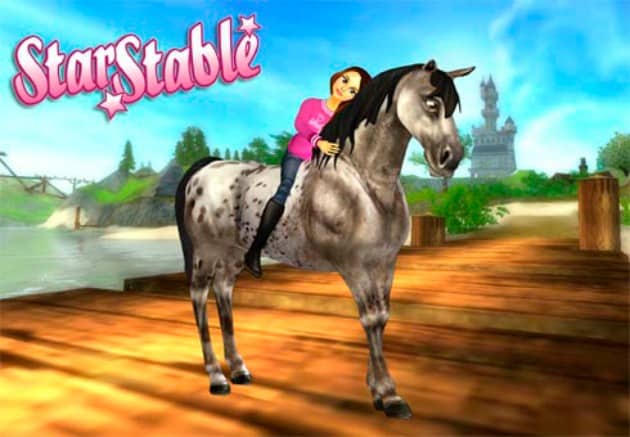 Follow @StarStable on Twitter, like them on Facebook and also follow on Instagram starstableonline
One lucky reader will win a lifetime membership to Star Stable, 3000 coins, a Star Rider pillowcase and one of the not-quite-released leather bracelets with a Star Rider charm! To enter, follow the instructions on the giveaway widget below.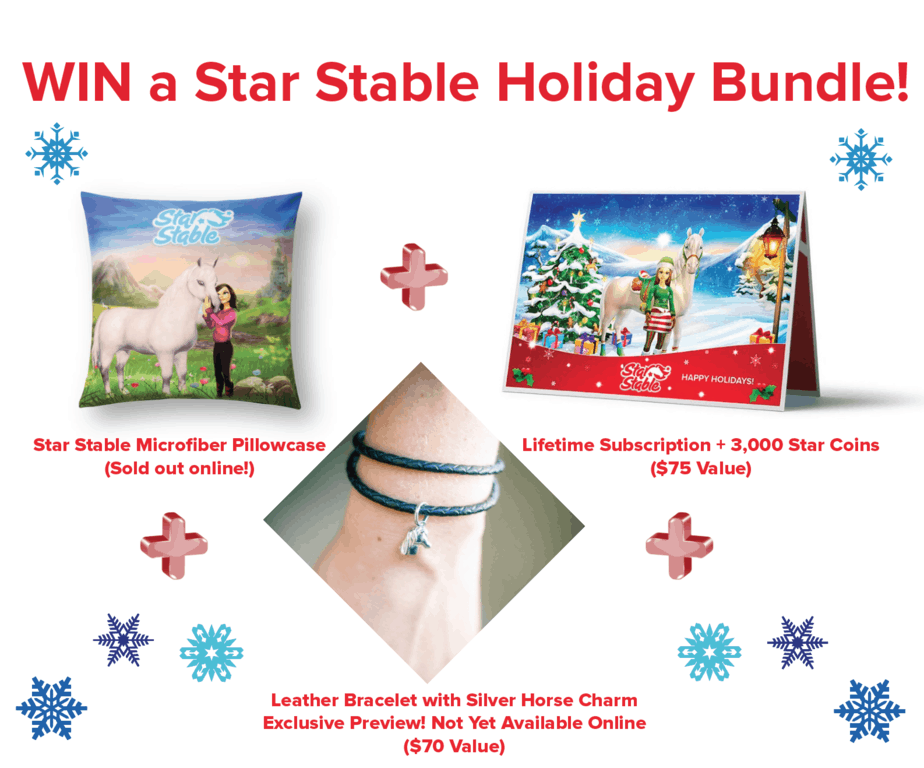 Thanks to Star Stable for sponsoring today's online game for horse lovers post and giveaway.