Last week I received a copy of The China Study Plant-Based Recipes Cookbook from BenBella Books. They know how much I like to read cookbooks with plant-based recipes and The China Study Cookbook does not disappoint. Written by LeAnne Campbell, daughter of The China Study author, T. Colin Campbell, PhD, and mother of two hungry teenagers, The China Study Cookbook features delicious, easily prepared plant-based recipes with no added fat and minimal sugar and salt. I would try almost every recipe in this book from Blueberry Coffee Cake and Sesame Noodle Salad to Granola Fruit Wraps and Fresh Strawberry Pie.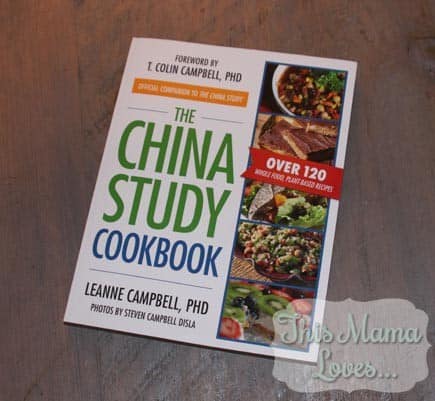 Today I am going to share a recipe from The China Study Cookbook. Given the recent heat waves and my family's love for peanut butter I choose the No-Bake Peanut Butter Bars. These were so easy to make and a huge hit. The husband's first reactions was, "These are awesome".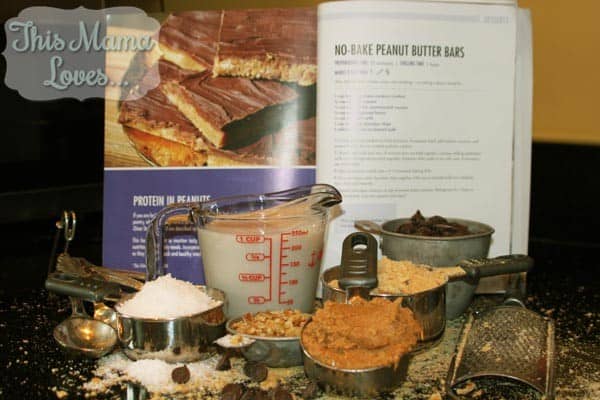 Plant-Based No Bake Peanut Butter Bars
Author:
Prep time:
Total time:
No Bake Peanut Butter Bar recipe using vegan, plant based ingredients
Ingredients
1 cup low-fat graham crackers, crushed
1/4 cup crushed walnuts
1/2 cup reduced-fat, unsweetened coconut
1/3 cup natural peanut butter
1/4 cup nondairy milk
1 cup nondairy chocolate chips
5 tablespoons rice or almond milk
Instructions
Crush graham crackers in food processor.
In separate bowl, add walnuts, coconut, and peanut butter.
Stir in crushed graham crackers.
Slowly add milk and mix. (If mixture does not hold together, continue adding additional milk until all ingredients stick together. However, don't make it too soft, and, if necessary, use your hands.)
Spread mixture evenly into a 9 × 9 nonstick baking dish.
In a saucepan, melt chocolate chips together with rice or almond milk over medium heat. Stir until smooth.
Spread chocolate mixture on top of peanut butter mixture. Refrigerate for 1 hour or until hardened. Cut into squares and enjoy!
In addition to the over 120 Whole Food, Plant-Based recipes there are sections on planning, chef tools and how to start your own journey. The China Study Cookbook is a great place to start if you are thinking of switching to a plant-based diet. It has fresh, new recipes that anyone would enjoy.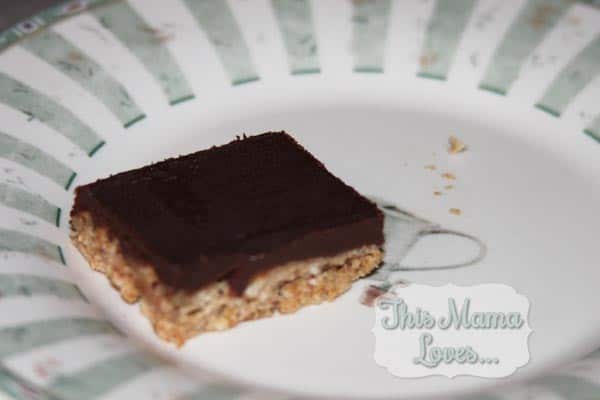 You can get your copy online or at most major book retail stores. BenBella books is also offering a free copy to one lucky ThisMamaLoves.com reader.
Enter for a chance to win a copy of The China Study Cookbook.
I was provided with a copy of The China Study Cookbook To facilitate this review. All opinions are my own.
0