I participated in a campaign about summer fun on behalf of Mom Central Consulting for Bomb Pop. I received  product samples, a party kit, and a promotional item as a thank you for participating.
We've had a LOT of birthday celebrations of late, here in our own little family and with others as well.  There's more to come – several parties throughout the month of August.  It's busy.  So I decided that we'd have a non-party party recently, just to say hey! Summer's really fun! and enjoy some old school games, Bomb Pop treats and swimming fun.  I had a feeling the kids would love it and I was right.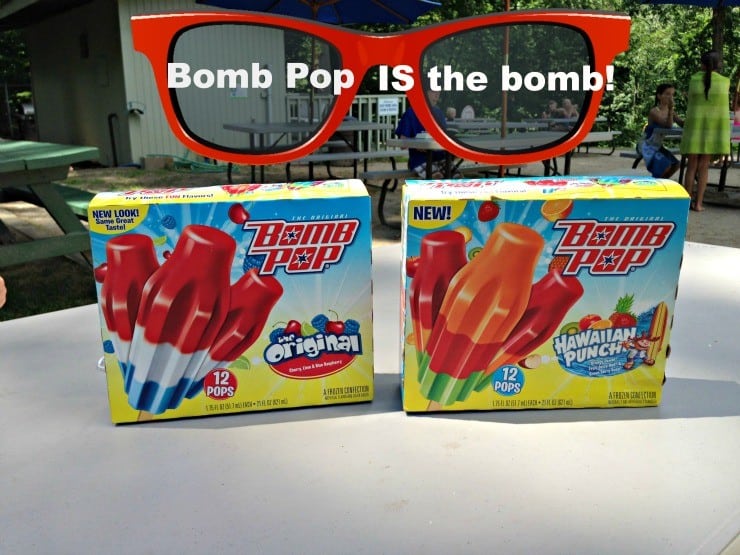 Bomb Pop is an official sponsor of Little League® Baseball and Softball.  I have a soon to be 3rd grader who loves to play softball and a soon to be first grader who loves t-ball and cannot wait to start Farm League next spring.  My littlest one can't wait until spring when she can finally play t-ball like her big brother and sister!  It was so fitting that Bomb Pop sent us this super fun (and simple) Grand Slam game that was not only an instant hit, but had kids ignoring parents who wanted them to come eat lunch or change out of their bathing suits, just to play it longer.  Isn't it funny how the little things are so awesome?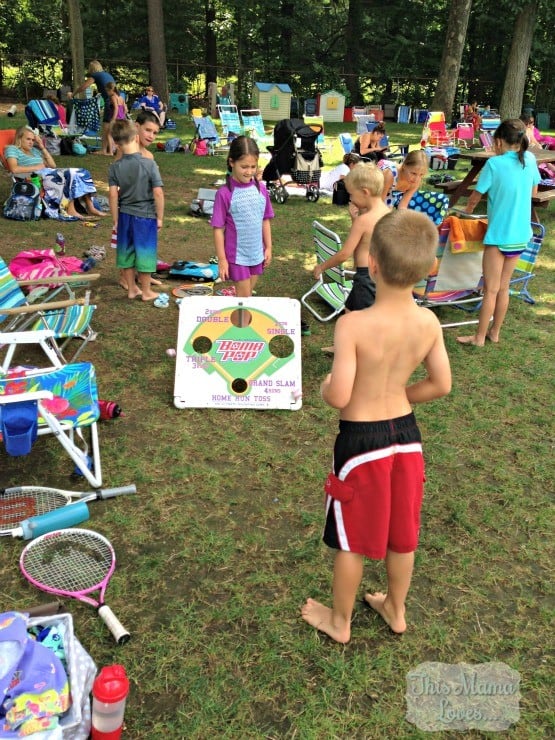 Bomb Pop celebrates the joys of being a kid in the summer months! Our family is trying to celebrate the joys of summer every single chance we can. We spend most of our time outdoors from about April through October.  We work, we play, we eat- anything and everything.  This summer, we joined a place that offers swim team, tennis lessons, swim lessons, synchronized swim lessons and MORE for the kids- and even some exercise classes for mom.  It's almost like camp…for our family. I love it.  The kids love it.  The house is a mess and laundry is rarely put away but the kids are being kids and playing, swimming, exploring and more without being plugged into anything.  It's awesome.  I'm relaxed, enjoying being with them, being around them, watching them, playing with them, swimming with them, etc.  I only wish my husband could be off all summer and join us!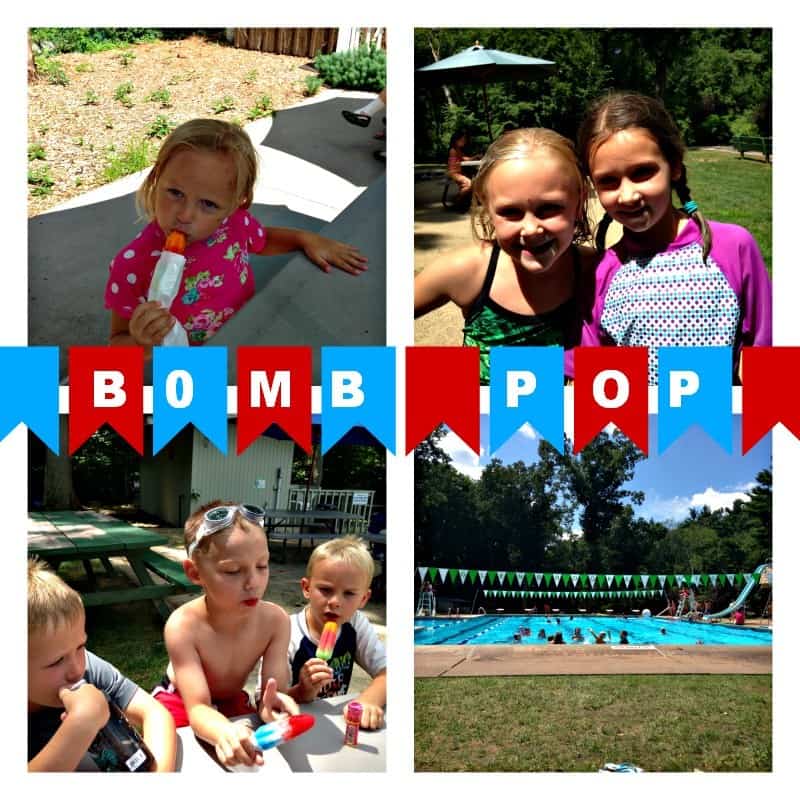 Bomb Pop treats come in several flavors now- my oldest shared the Sour Wowzers at her brithday party a few weeks ago- out of the 6 girls here, only 2 finished their Bomb Pop.  The others couldn't hang with the sour- my kids LOVE sour so they were happy as can be! Definitely visit BombPop.com to see the latest and greatest news and flavors.