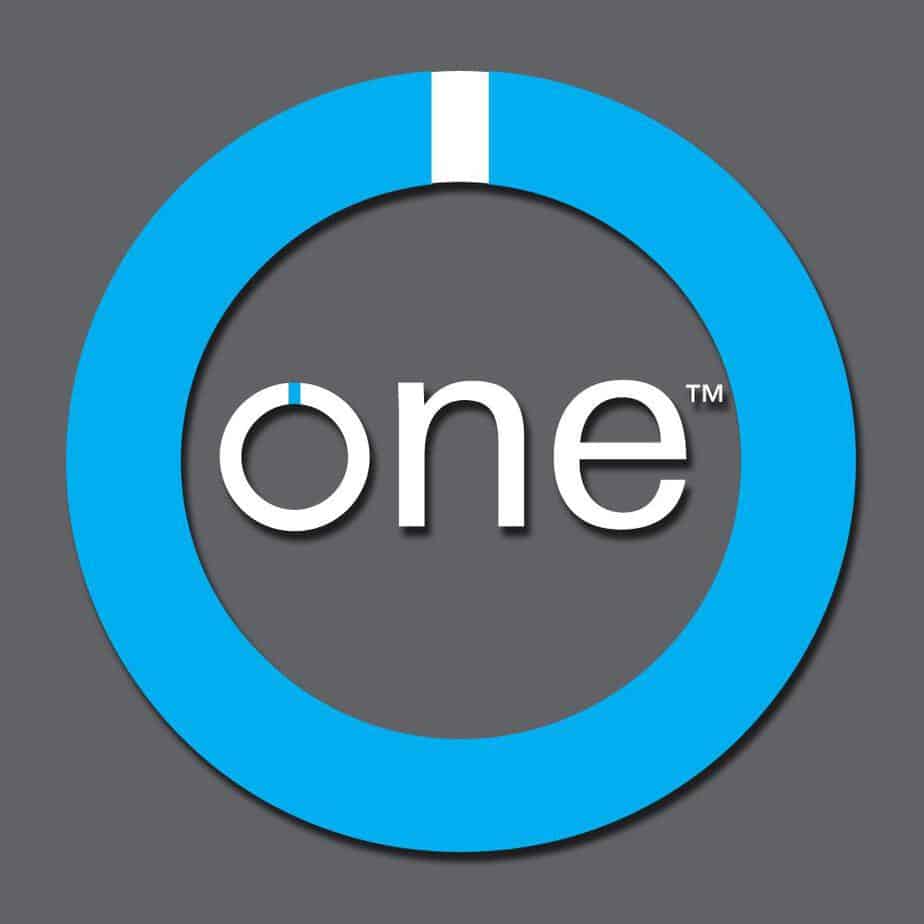 I am notorious for my hair dryer purchasing.  I always buy a dryer that I think has great power and features, only to end up replacing it within a year.  I think I currently own 5 hair dryers and I don't like any of them.  I jumped at the chance to try out the Epic Nano Pro Hair Dryer from One.  Just look at these great features!: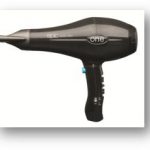 Epic Pro Dryer
Ergonomically designed for optimum balance and comfort
Ionic Intel™ system generates positive or negative ionic output suitable for multiple styling needs
Ceramic Spheres purify the outgoing airflow, removing carbon dioxide, and activate water molecules to replenish moisture into the hair shaft and minimize damage
Lightweight powerful AC motor
Cool shot button for style setting
Double walled body provides shock resistance
Professional length, extra durable cord ideal for the salon environment
Variable speed and temperature settings
1875 Watts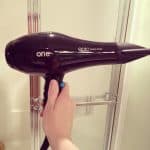 "Nano Pro Dryer: Ergonomically designed for optimum balance and comfort, and including a professional length, durable cord ideal for  the salon setting, Epic blow dryers are lightweight, yet powerful, delivering up to 1875 watts of power. Featuring a cool shot button for style setting, as well as a double-walled body for shock resistance, these dryers combine ONE's signature Ionic Intel System with variable heat and temperature settings to deliver versatile styles. Developed with ceramic spheres that remove pollutants to purify outgoing airflow and activate water molecules to replenish moisture into the hair shaft, Nano Pro Dryers create soft, silky hair styles with incredible body."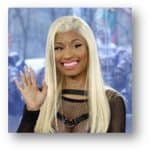 Nicki Minaj has been all over the tri-state area promoting her new album, Pink Friday: Roman Reloaded with her hairstylist Terence Davidson. Looking to add some lift and volume to your pin-straight locks? Terence Davidson says when you're doing your hair at home, it's all about the tools – ONE tools.
GET THE LOOK: Adding lift and volume that will last throughout the day is simple if done right. Starting with damp hair, mist strands with a thermal-protecting anti-breakage spray, like the Davines MELU Shield. Then dry each section with a natural bristle brush and angle the blow dryer down towards the floor. "I love the Epic Nano Pro Dryer because it has Ionic Intel. I can decide if I want to smooth the hair shaft or add volume!," says Davidson. "For this step I recommend the negative ion setting because it closes the hair follicles and smoothes the hair shaft."
Once hair is completely dry, set the front pieces in large pin curls while you tend to the rest of the hair. Using a straightener with negative ionic output to lock in moisture and eliminate static and frizz, like the Slim Epic Flat Iron, take small sections and pass the straightener through the hair until the desired straightness is achieved.
Release the front pieces and with the Epic Nano Pro Dryer set to positive, apply a root-boosting hairspray to the roots, like Philip B's Self Adjusting Hair Spray to help add body and shine and dry the front sections to lift the hair at the roots. Pass the straightener through the hair once more to smooth and finish.
My Experience:
I have never purchased a high end dryer before and I must say that the difference is outstanding!  The dryer felt great in my hand and was easy to handle.  The ergonomic features made this hair dryer really easy to manipulate.  I loved the extra long durable cord, 8 feet long!!  This is great for when I need to move around in the bathroom or take my dryer to a hotel that may not have a convenient outlet.  The "Ionic Intel" feature was really great.  It made my hair feel thicker and smoother.  The cool shot feature was also really nice for setting my look after it was styled without adding unnecessary heat.  With 3 kids in tow I don't get to dry my hair everyday.  I found that this hair dryer worked so great at styling my hair, that the results easily lasted for 2 days.
This Hair Dryer retails for $240 and can be purchased at onestyling.com.
"A sample of this product was provided to help facilitate this review.  All opinions expressed are my own."