Compensation for this online health care post was provided by Amwell via MomTrends. The opinions expressed herein are those of the author and are not indicative of the opinions of Amwell or Momtrends.
Why you'll want to use online health care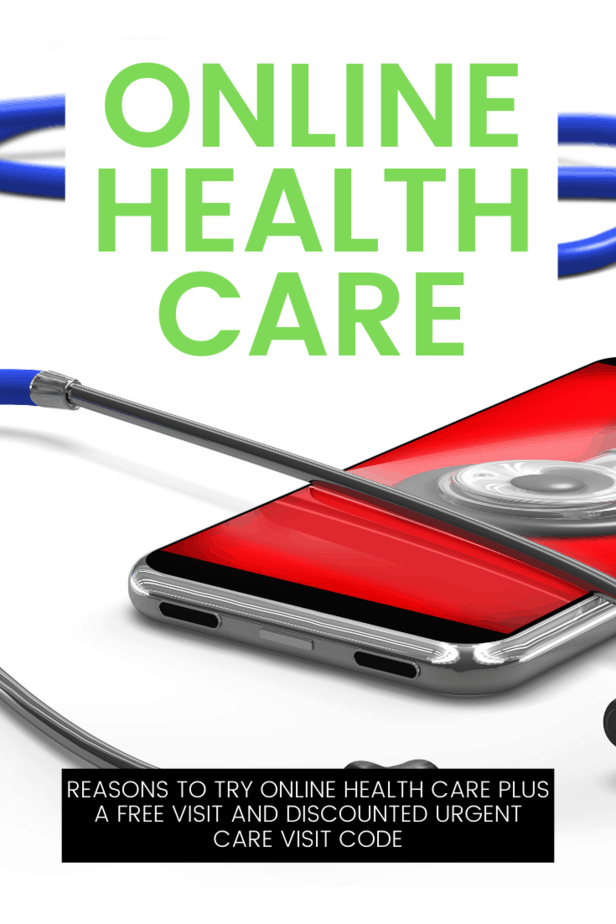 When my husband was laid off several years ago, we were left with no health insurance. That was one of the scariest times we have ever had to live through. It is no fun to flinch and cross our fingers every time the door opened and closed and one of the kids went outside to play. Although an exaggeration, it seemed as if I held my breath until they were safe and back in the house. Thank goodness that is now just a bad memory as my husband is back to work and has health insurance. When you get a sick kid and it is after your pediatrician has closed up for the day, what do you do? There is nothing worse than having to make that decision if the kids are sick enough for the ER or not. What do you do if you don't have insurance and need to see the doctor? It is one of those "damned if you do and damned if you don't" decisions.
Thankfully, there is a great alternative; Amwell online health care. Follow this link to start your discounted doctor visit! You can get 50% off an urgent care visit using AMWELL25- this code never expires. With cold and flu season here, and winter weather making travel stressful for a lot of us, this is a great option when someone's not feeling well!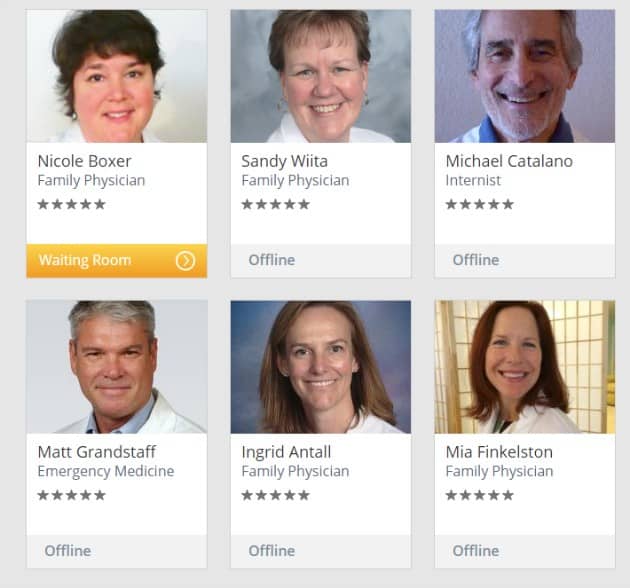 Amwell is the nation's largest telehealth company which puts you in touch with board-certified, licensed doctors. Your visit is like an online house call! You get immediate and live online visits, either day or night, on your mobile or desktop. Your doctor can speak with your about minor illnesses and injuries, general health and wellness concerns, prescription refills, and chronic condition management. Amell employs primary care and specialist physicians, as well as licensed behavioral therapists and registered dietitians, to meet your health and wellness needs. Your Amwell doctors are available 24 hours a day, seven days a week, and are dedicated to keeping you healthy and all from the comfort of your home.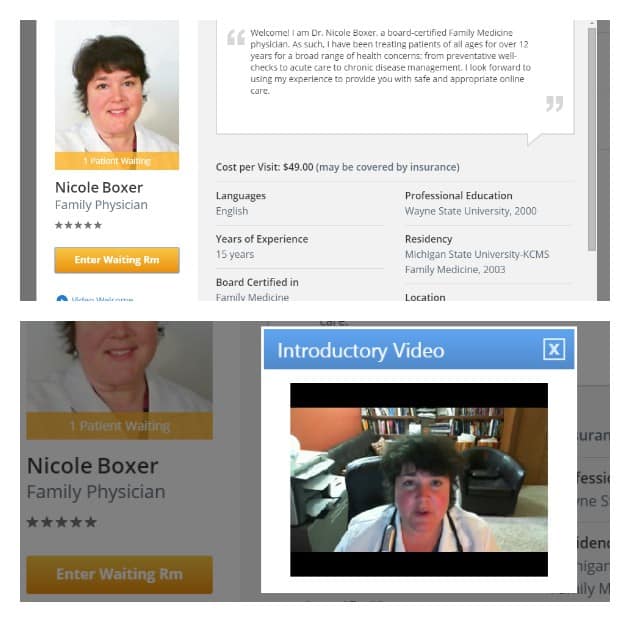 For my family, we noticed Caitlin has had a rough patch on her elbows and we were not sure what it was. Her pediatrician was four weeks out for an appointment for non-emergent cases. I knew in my guy this was not ER worthy, but I still wanted to know what it was. This is why Amwell is so perfect in situations like ours and decided to give them a visit. We created an account within just a few minutes and clicked on the Health Care button. We filled out a short questionnaire about who was seeing the doctor and why as well as a brief medical history. We got a screen with the available doctors, which at that time, was just one, Dr. Nicole Boxer. When we clicked on her name, we were able to see a short intro video. This was just enough to give us a feel for her, which for us was very positive. She seemed warm and friendly and knowledgeable. We clicked on the "Enter Waiting Room" button and waited about 5 minutes before we were notified Dr. Boxer was ready to see us.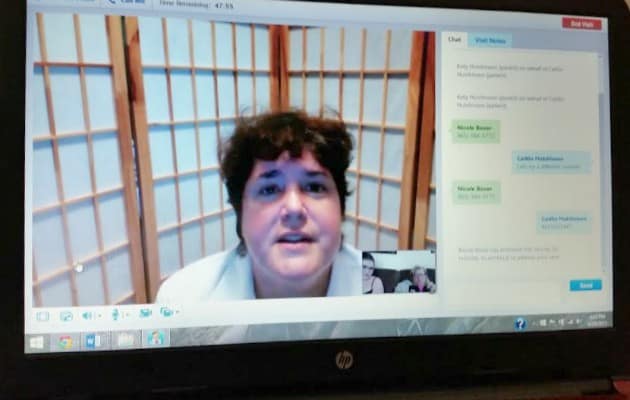 After we introduced ourselves, Dr. Boxer got right to the issue. She asked Caitlin to hold up her elbow to the webcam so she could get a look at what she was dealing with. After asking several questions, she decided it could be one of three things; callouses from putting her elbows on her desk, eczema or warts. Because it runs in the family, we decided eczema was the likely culprit and she gave us a list of things we needed to do to treat it at home. Although the doctors with Amwell are able to prescribe medication, Dr. Boxer decided that was not something she felt was needed at this time. She told us to follow up with our pediatrician in 4 weeks if it persists and we ended our call. I was extremely pleased with our Amwell experience and would highly recommend it.
Ready to give online health care a go?
Follow this link to start your discounted doctor visit! You can get 50% off an urgent care visit using AMWELL25- this code never expires.