All hail the kale! It's all the rage and probably will be for a long time. Packed with nutrients and some fancy schmancy oils or something, it needs to be in your life.
You won't be disappointed by this easy kale dish. It's almost a one pot dish, and certainly can be if you have leftover cooked pasta to use up.
It's light and tasty, perfect for lunch or even as a main dish. If you want to add protein toss in some cooked chicken cubes or serve as a side dish with a grilled chicken breast.
Pasta Kale Skillet Dish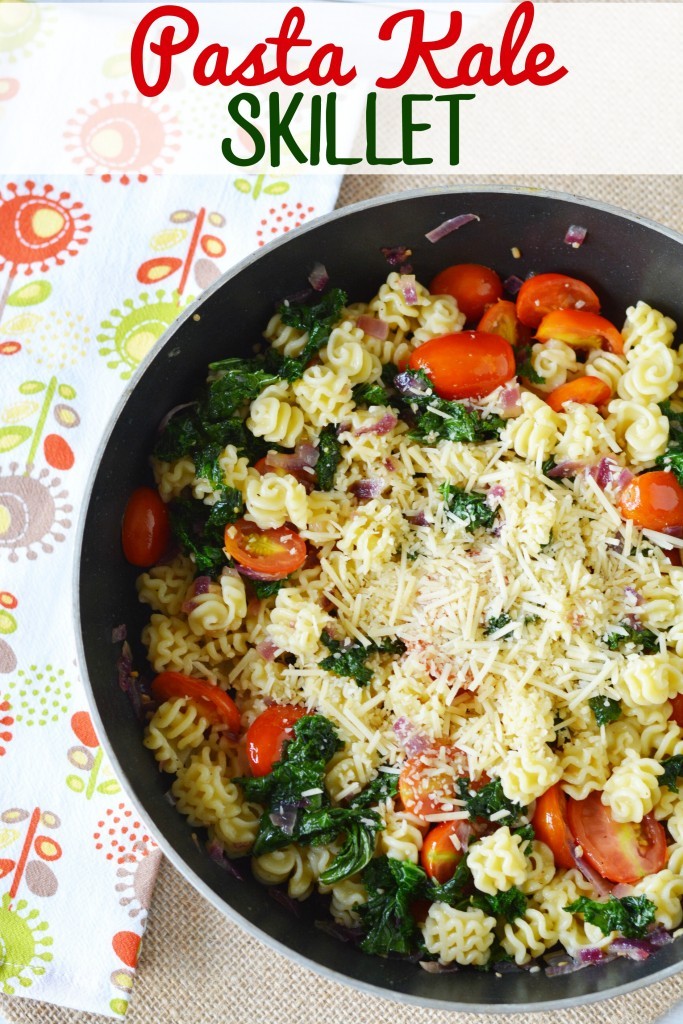 Ingredients:
1/2 cup red onion, chopped
2 tablespoons olive oil
2 cloves garlic, minced
2 cups packed kale leaves, cut into bite sizes, thick stems removed
1 pint grape tomatoes, sliced in half
6 ounces pasta, cooked and drained, reserving 1/4 cup liquid
-used radiatore
1/4 cup grated Parmesan cheese
salt and pepper
Directions:
In a large skillet, heat onion, oil and garlic for 4-5 minutes or until onion begins to brown. Season with salt and pepper.
Add kale and heat an additional 2-3 minutes.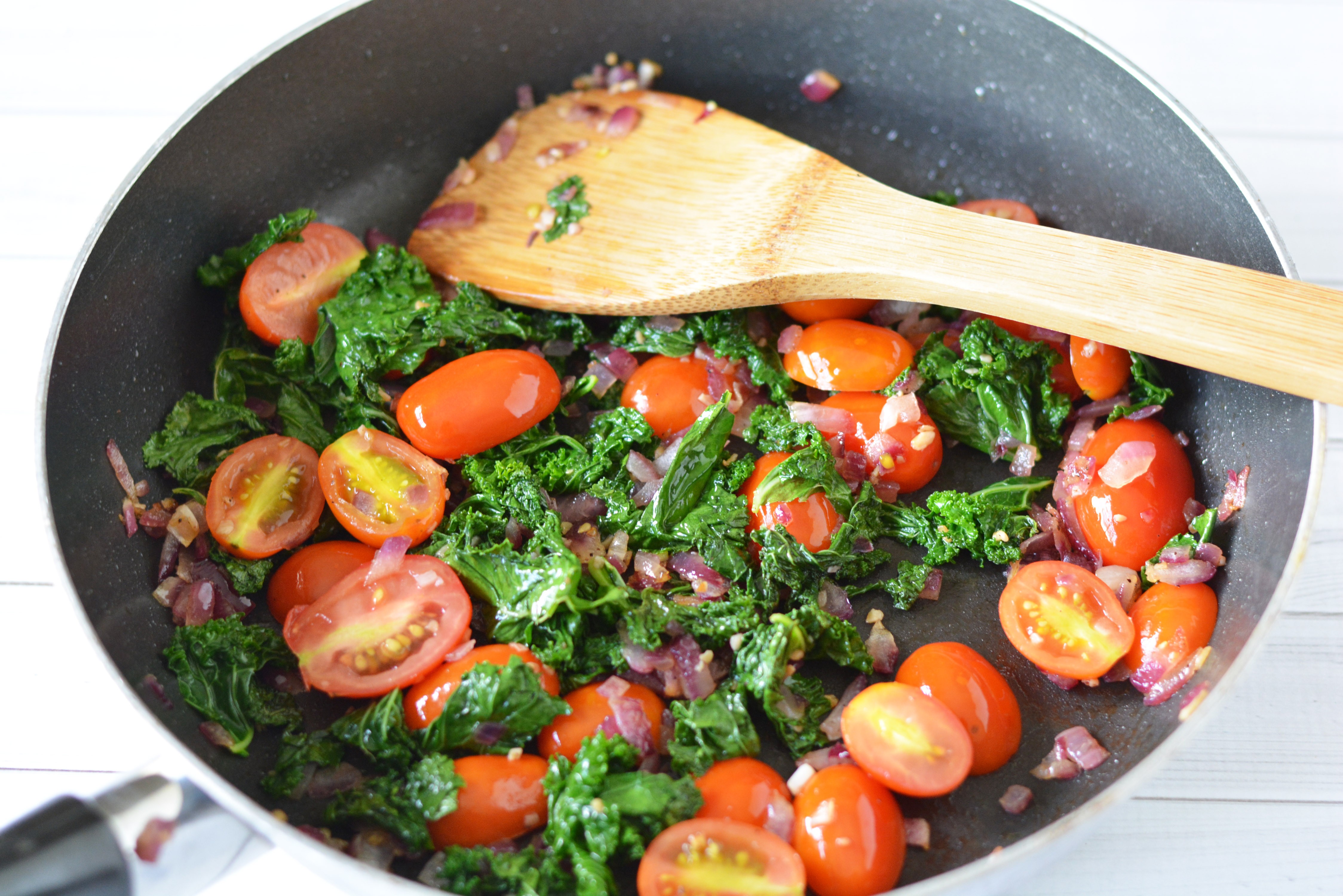 Add sliced tomatoes and heat 1-2 minutes.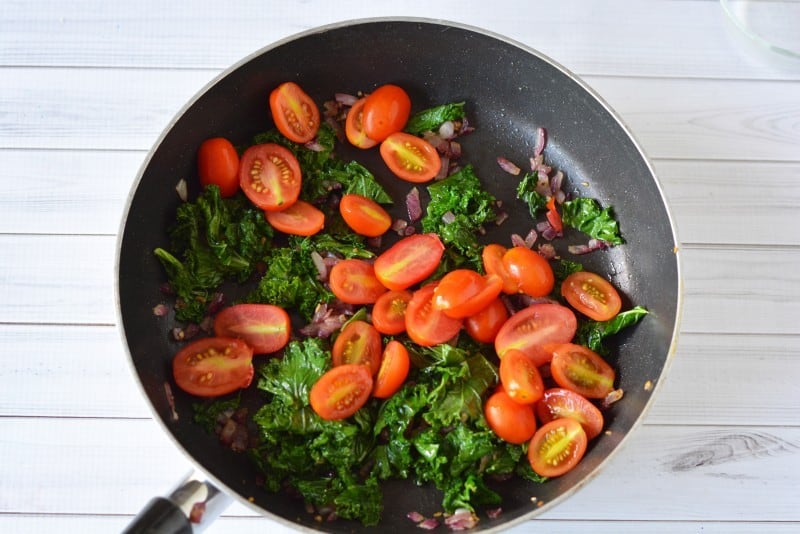 Add water and pasta and stir to heat.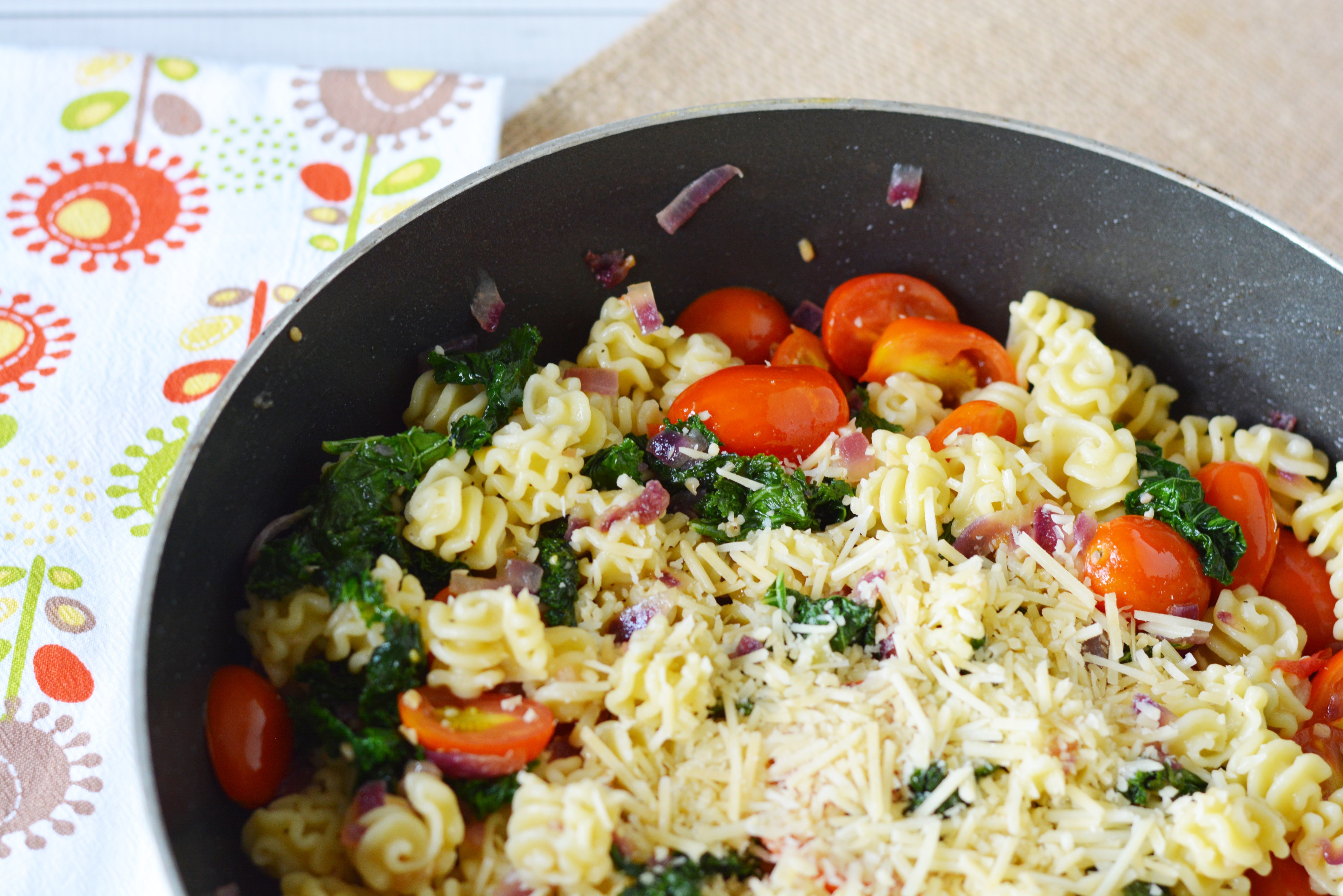 Top with Parmesan cheese.
Serves 4-6