Start planning your vacation now with HHonors Points
We just got home from several days in Orlando as a family. It was a great time for us to get away, spend some time together and just relax and enjoy ourselves. Well, relax for a few days, anyway, since we did 3 days at the parks while there. We used our new Hilton HHonors™ Card from American Express (shared here) for every purchase we could while there- we earned 7x Points for both our stay and purchases we made on site at our hotel, Hilton Orlando Bonnet Creek, and also 3x Points for every dollar spent which gets us closer to that $750 threshold for the bonus. This post is part of a partnership with American Express and Hilton.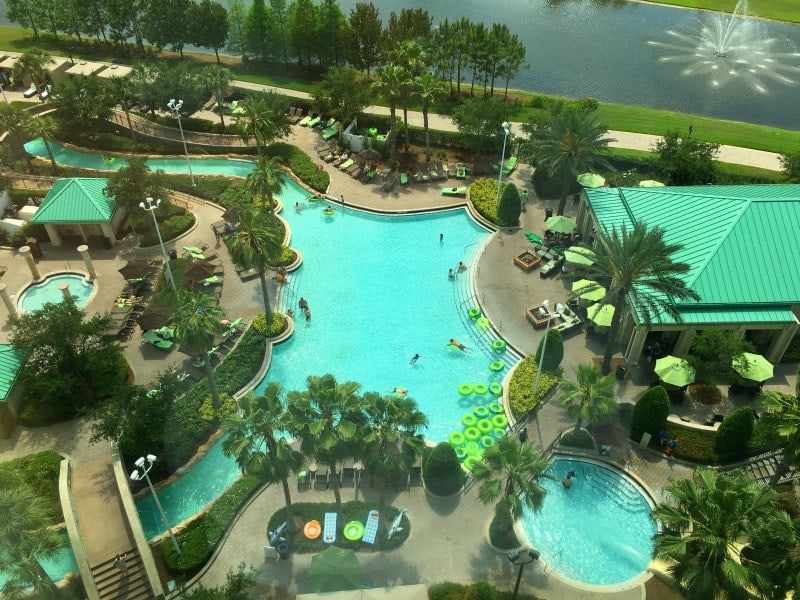 By putting our daily meals, souvenirs and activities on my Card during our vacation, I was able to meet a great deal of the spend requirement and earn bonus HHonors Points towards my next trip. Nothing over the top or extraordinary in terms of spending- although certainly a week away will likely be a higher expenditure than a week at home for us. Over 22,000 Points for us!

Not big on spending? That's ok. You can still easily earn enough to hit that bonus level- remember, it's in the first 3 months. So use that new Card at gas stations, grocery stores or restaurants (all in the US), because you earn 6x the Points on the Surpass and 5x the Points on the base Card (which I have). We do NOT spend as much in a normal week or month as we did on our vacation, but we do use our Cards whenever possible just so that we do accrue Points towards more travel. Being able to take our family new places and experience new (and old favorite) places is important to us, so finding ways to facilitate the process and decrease the cost is something we seek to do on a regular basis. We pay utilities each month, so now we're putting those payments on the card and just including the money for it in the payment to our Card itself. Same cost, but we earn Points toward a trip.
The HHonors program offers hundreds of ways to earn and redeem Points. Members can redeem their Points for free nights, premium merchandise, charitable contributions, or unique events through the HHonors auction platform (hhonors.com/auctions). There are more than 4,660 hotels and resorts worldwide available as options for Point redemption. You can even use Points to upgrade reservations, as long as the upgraded rooms are available during your stay. You can get a night stay with as little as 5,000 Points.
Our 4 nights at Hilton Bonnet Creek in Orlando last week earned us enough Points to have up to a 4 night stay at a Hilton property— but I'm a Silver level member so a 5th night would be free1. Silver, Gold and Diamond elite members will receive every 5th night free1 on Standard Reward Stays of 5 consecutive nights or more. That's literally another vacation stay for us, either at a significant discount using less points or a full discount using more Points. Here's a link to learn more about using HHonors Points for your reference.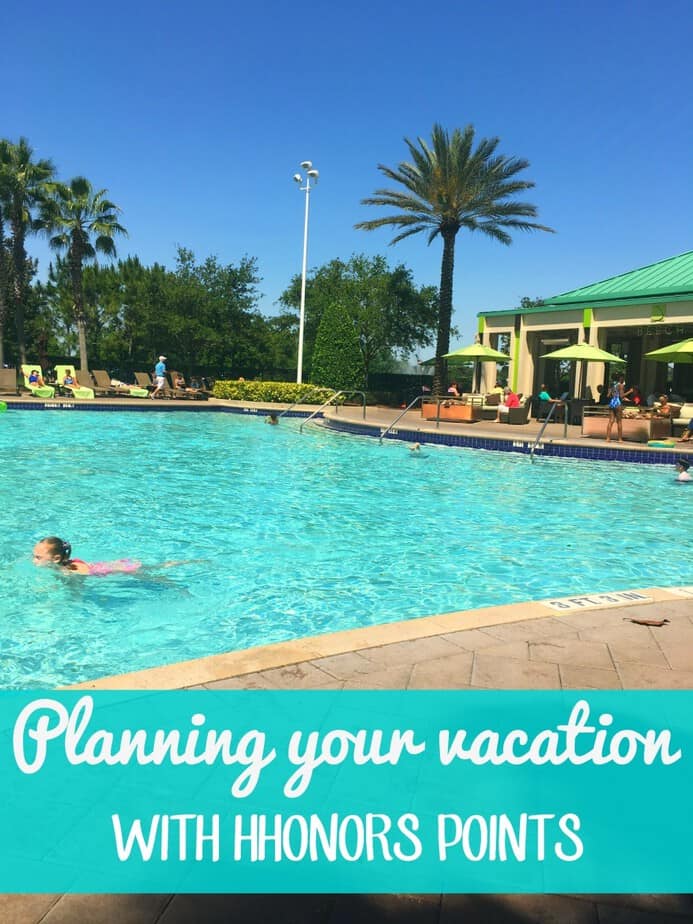 If you check the site, you'll see there is a bonus offer of 50,000 Points if you spend $750 in the first 3 months. Now, obviously different properties have different rates, and there may be seasonal rates to take into consideration, so do your homework!! It's pretty easy to see what the rates will be for your dates and chosen hotel location right on the HHonors site.
The sign-up bonus Points plus the Points we just earned can bring us a whole lot of places within the Hilton properties all over the globe.  It might bring us a super discounted stay at a luxury resort, all the way over to a few free nights at a more moderate hotel. It can also bring us right back to Orlando- which we're planning to do when the Star Wars area of Hollywood Studios expands! We can stay right on property and enjoy some of the benefits of being on a Disney property but also use our Points to either have nights without paying or significantly discounted room rates at the Buena Vista Palace. Those bonus Points are going to give us some serious family vacation time to enjoy!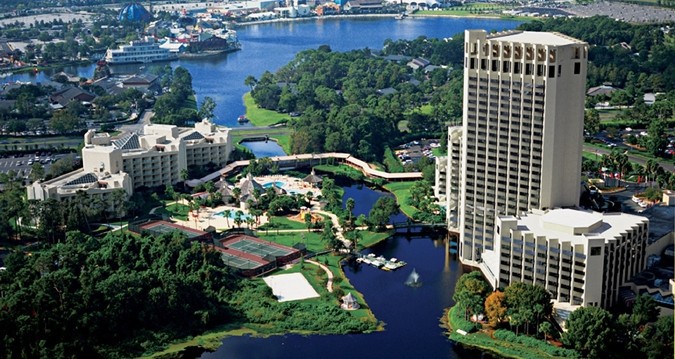 Are you ready to start planning your vacation with HHonors points? I sure am!
1Free night value based on the average nightly value of the stay (up to 4 free nights on a stay of 20 consecutive nights within the same stay). This benefit can be used on an unlimited number of stays annually. See HHonors Program Terms & Conditions for additional details.
This post is part of a partnership with American Express and Hilton.