This post about making a quick and easy dinner is brought to you by our friends at Lunchbox.  Opinions are my own.
I cook meals from scratch almost every night of the week (less if I can manage to cook enough to last 2 nights), but lately, with the hectic schedule we've been on, we've had some nights where we got home at 5:30 and I realized I hadn't planned ahead enough or something, and on those nights, I'm always glad to have a quick and easy side like Knorr Sides.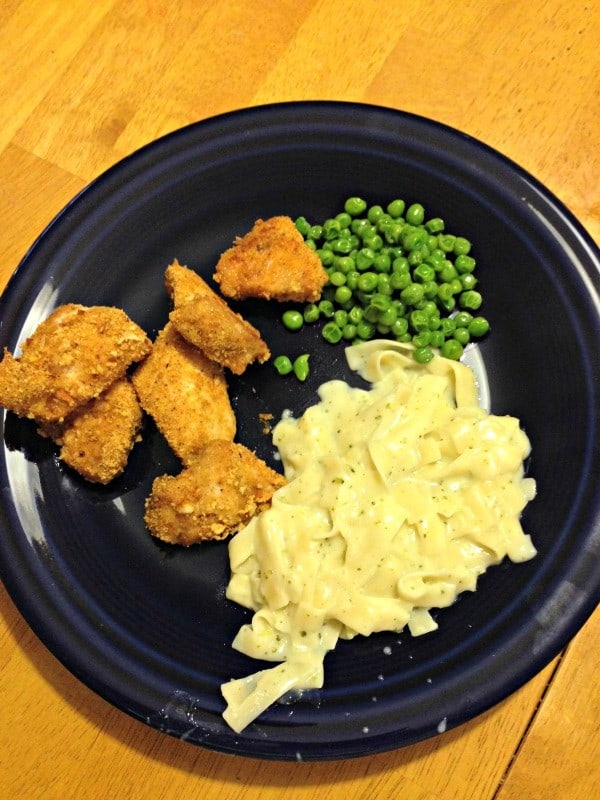 2 Tuesdays each month, I meet with my Brownie troop. 2 Tuesdays each month, we rush home to get dinner on the table after meetings.  I need something quick and easy to get prepped and served if I haven't already made dinner in the early afternoon (which I have less and less time to do lately) and Knorr Sides definitely help to get our dinner on the table fast.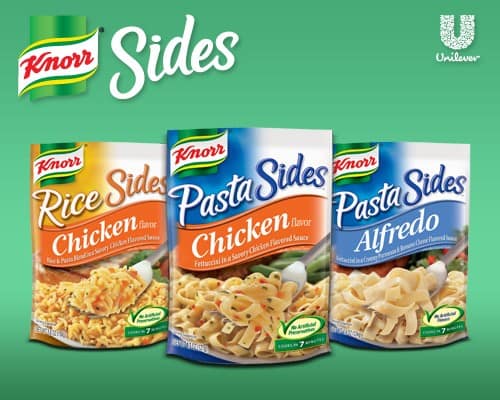 Make the Side the Main Event
This fall, Knorr and Dollar General are offering the perfect pairing to help make meal planning a cinch…and all for less than $1 per serving! When you purchase three Knorr Sides products at Dollar General you'll receive a free can of Clover Valley Chicken! Knorr Sides are not only affordable and easy to make, they also offer a delicious and flavorful way to make your side dishes the star of dinnertime. So enjoy Knorr Sides and Clover Valley Chicken and make the side the main event!
CHEESY FIESTA CHICKEN
Author:
Prep time:
Cook time:
Total time:
Quick and easy cheesy fiesta chicken dinner s
Ingredients
1 package Knorr® Rice SidesTM – Chicken flavor
1 can corn, drained (we use frozen)
1 can (15.5 oz.) black beans, rinsed and drained
12 oz. thinly sliced boneless, skinless chicken breasts or 1 can (5 oz.) canned chicken, drained
1?2 cup shredded Monterey Jack cheese
2 cups cut-up cooked chicken or 2 cans (5 oz. each) canned chicken, drained
Instructions
Prepare Knorr® Rice SidesTM – Chicken flavor according to package directions, stirring in corn and beans during last 2 minutes of cook time.
Meanwhile, heat a small amount of oil in a large nonstick skillet over medium-high heat and cook sliced chicken, stirring frequently, until chicken is thoroughly cooked, about 4 minutes. Stir into cooked rice mixture.
Stir cheese into rice mixture and serve.
Remember, even if you don't always eat everything that comes in deals like this, you can always take it as a chance to donate to your local food bank.  There's always someone in need!
Enter to win a WearEver Pure Living Nonstick Ceramic Coating 10 Piece Cookware Set