On the weekends I like to cook breakfast.  It is a nice way to spend time with the family after a busy week.  Sometimes I make a tofu scramble with home fries but our favorite is usually pancakes or waffles.  Last week I made up some waffles with a little shredded carrot and some carrot cake spices.  I decided that plain maple syrup was not going to be enough.  These waffles needed a delicious Maple Cream Cheese topping.  It was so easy to make and truly AMAZING to eat!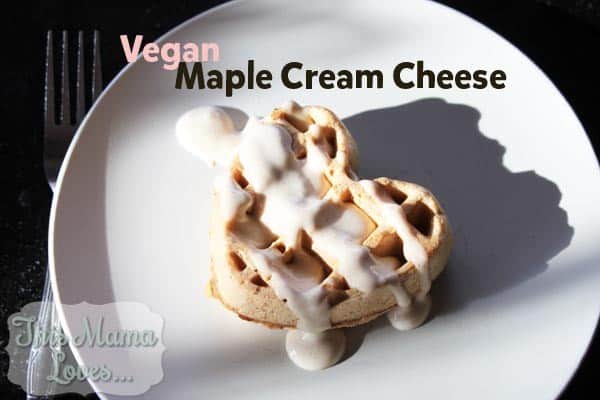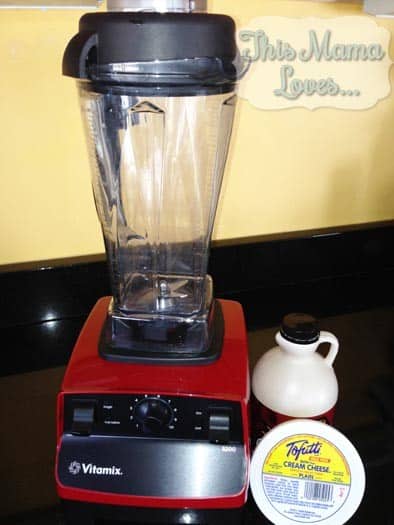 All you need to make this Maple Cream Cheese is
1 container of cream cheese,  I used an 8 oz tub of Tofutti brand cream cheese.
1 Cup of maple syrup
and a blender
Toss the cream cheese and syrup in the blender, mix on high until they are full incorporated.
You can add a dash of cinnamon or nutmeg if you choose.
You can also add less maple syrup if you want a thicker sauce.
Now taste and be amazed at how simple but decadent this combination is.
We used ours on waffles but it would also work as a dip for graham crackers, or drizzled on a cupcake, or scone.  But, you might just find you favorite way to eat it is by the spoonful.