V8 is on a mission to get the world to step up their game when it comes to veggies, and This Mama Loves has graciously accepted the challenge! V8's commitment to providing vegetables that match their consumers lifestyle needs has been an ever-evolving effort of over 75 years! Remember the original V8 Juice, that tasted like tomatoes? My husband loved it, but I preferred a sweeter taste for my juice, and steered away from it.

Through research, Campbell found that I wasn't the only one. In fact, many consumers wanted a quick and easy way to get veggies in their diets, but preferred a sweeter taste. Campbell's product innovation team heard their request, and went right to work. In 2006, they introduced V8 V-Fusion juice. If you haven't tried this juice yet, you're seriously missing out! Along with an awesome fruity taste, it also contain a full serving of fruit AND a full serving of vegetables in EVERY 8-ounce glass. My kids have no clue how many nutritious components are in this juice… they just know it's good!
What's the challenge? This month we're putting our nutrition where our mouth is! The V8 VegOut! Challenge is inviting you to share your passion for fruit and veggies in a fun and exciting way! During this time you'll be invited to partake in challenges, dares, and to share your best recipes, videos and photos. You'll also have the opportunity to win tons of great surprises and collect awesome fun facts and recipes to use of your own!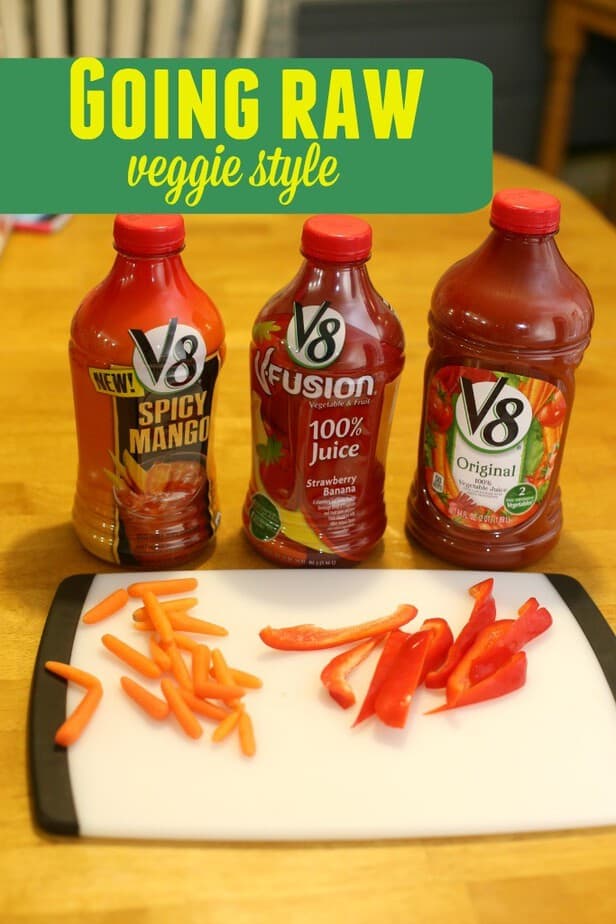 How do you participate? Head on over the V8's Facebook Page to join the fun! Here you can accept challenges and dares. Your Mission, if you choose to accept… Ready for a challenge? The first challenge I'll be doing is the Raw Veggies challenge. During this challenge, I'll be going an entire day without eating ANY cooked veggies. That's right, I'll ONLY eat raw veggies for the entire day!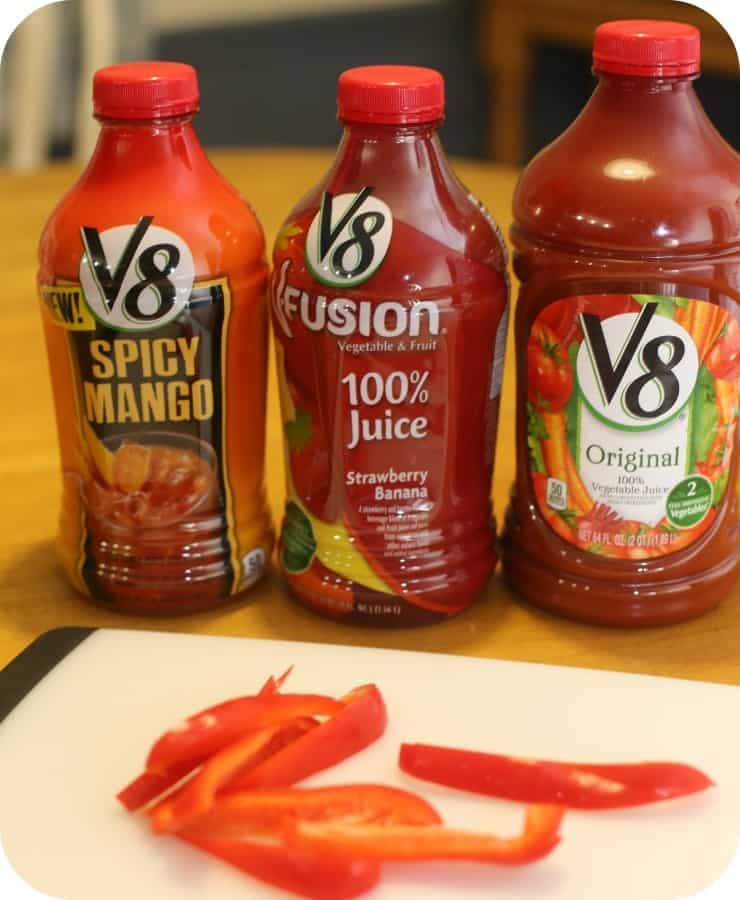 Think you can make it? Give it a try! Be sure to share your pictures with the hash tag #V8VegOut so I can see! I'm excited about this mission, and look forward to seeing how you all fair! What's your favorite raw veggie?

This is a sponsored post.  Opinions are my own.