With the holidays here it's easy to get carried away with spoiling everyone in the family including our furry family members.  Remember this holiday season that not all things are safe for our pets.  It's tempting to let them indulge on people foods and treats or to let them play with the kids' new toys or even the packaging from toys.  Some pets want to play with the wrapping paper, ribbons, and even the ornaments off the tree.  While these things can be cute to watch your pet play with it can be dangerous for them.  Or maybe your four-legged friends tend to get overlooked this time of year.   Safely Spoiling Pets at the Holidays can be lots of fun and Purina® Waggin' Train knows just how to get started with that spoiling .  Let those furry friends feel special this holiday season without putting them at risk.  Thanks to Purina for sponsoring this post.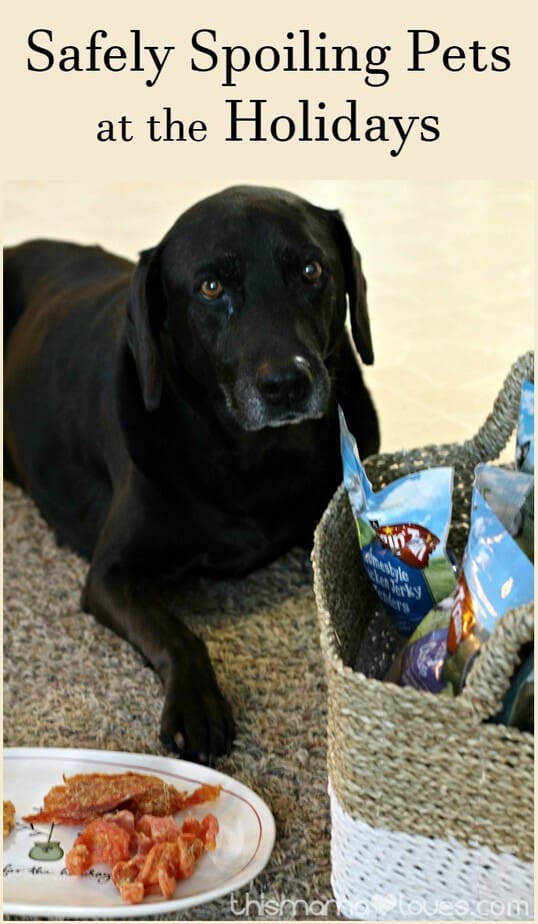 Safely Spoiling Pets at the Holidays
Gifts aren't always packaged in  pretty paper and bows or found under the Christmas Tree.  Spending quality time with those you love is one of the best gifts you can give anyone, even your pet.  With the hustle and bustle of the holidays pets often get less attention than normal.  They closed off from holiday parties or kept out of the kitchen during food prep.  Families are often on the run more during the holidays and pets tend to be left home alone more than normal.  Even though you're likely busier than ever, be sure to spoil your pet with a little extra one on one time.  Take them for an extra walk or to the park to play.  Snuggle up on the floor with them and a good book.  Chances are your pet would love nothing more for Christmas than your love and attention.
Spoil them with special treats.  Whether you're making homemade doggie cookies or picking up their special dog treat from the store, let your pet know you love them with a special treat while the family is enjoying the holiday cookies and snacks.  People food is almost never a good idea for pets and the holidays are certainly no exception.  Don't let them have treats off of you holiday cookie plate.  Instead pick up a safe and delicious treat the will love like Purina Waggin Train Jerky treats.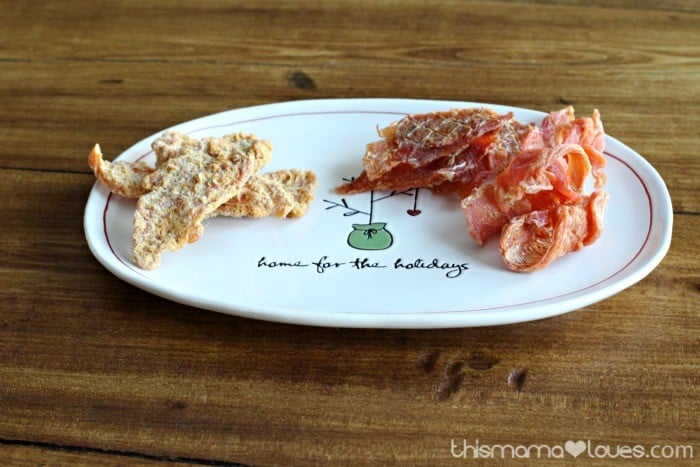 The treats come in 3 new varieties including Waggin' Train Chicken Jerky Minis – Made using real white meat chicken with just two simple ingredients and sliced into fun-sized pieces, Waggin' Train Homestyle Chicken Jerky Tenders – Made with real chicken that is slow cooked and then covered in little jerky bits of chicken to make it both crunchy and chewy, Waggin' Train Chicken Jerky Curls –These 100% real treats are made with just two simple ingredients and are twisted into fun shapes that you can toss and flip 'til your dog's heart is content.  All made with Made with simple ingredients, no artificial colors, flavors or preservatives.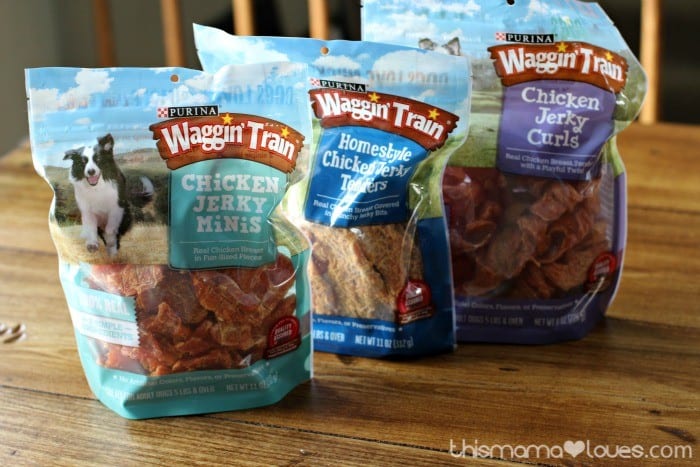 Fill a stocking for your pet with special prizes just for him.  Opening a stocking full of fun gifts is one of our family's favorite parts of Christmas morning.  Our dog Brutus is no exception.  We fill a stocking with special things we know Brutus will love.  We usually fill his stocking with a few new toys and add several different types of treats.  Some years he gets a new collar or leash in his stocking too.  This year in addition to his stocking we decided it was time for a new bed for him and that was waiting under the tree with the rest of the Christmas gifts.
While it's not something for Brutus, the holidays are a great time to get a new sweater or jacket for your dog.  If your dog doesn't do sweaters but you live someplace cold, consider booties for him to keep his paws warm and safe from ice when he's outside.
While there are many ways to safely spoil your pet, there are several things that aren't safe too!  Keep ribbon, tinsel, and other holiday decor and packaging away from your dog.  If ingested it can cause serious problems for your dog.  Remember not to give your fur baby cookies that were made for humans.  You can always make him homemade dog cookies but holiday people treats are bad for him.  Also remember to keep small parts and pieces from the kids' new toys away from your dog.  Even old dogs can have a tendency to grab something new to them and chew on it.  Lots of toys have small parts that can be tempting and harmful for your dog.
How do you spoil your dog during the holidays?