THIS POST IS SPONSORED BY HOTEL TRANSYLVANIA 2 ON DIGITAL.

Johnny and Mavis had a baby, and his name is Dennis. When Johnny and Mavis take a trip to see where Johnny grew up and to spend time with his family, Dennis is left in the care of Drac and friends. While Mom and Dad are "mini-marting" away, Drac decides it's high time that Dennis learn to embrace his vampire side and learn to be a monster.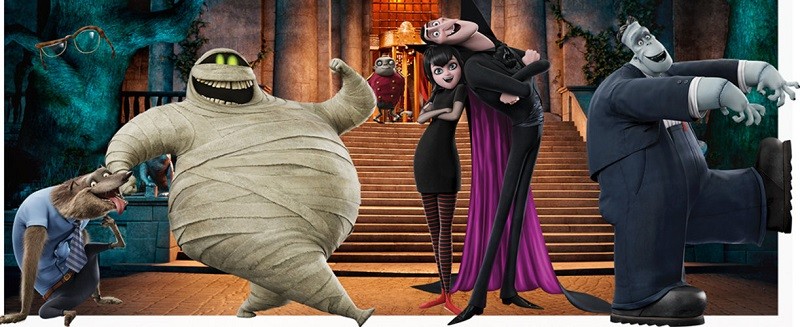 Hotel Transylvania 2 is NOW AVAILABLE ON digital and ON Blu-ray Combo Pack January 12. To celebrate, we had a monstrously good time watching the movie with some friends earlier this week! (Fun perk of the job: We got early access to see it at home). Drac, Murray, and pals are back to teach Drac's new grandson, Dennis (Johnny and Mavis's little guy, who's half-human, half–vampire), how to be a monster. With some new characters in the mix (Mel Brooks plays Drac's dad, Vlad!), plus familiar faces from the original Hotel Transylvania movie, there are lots of laughs as we watch Dennis's education on how to be a monster—especially when his great-grandfather learns that he's half-human. This movie is filled with corny jokes and not-so-scary puns that will tickle the kids' funny bones throughout the movie! 
One of our favorite parts of getting movies to watch either digitally or on Blu-ray is the extra features that come with purchase—and the extras from Hotel Transylvania 2 don't disappoint. Join in Dennis's lullaby songs and sing the chorus of "Hush Little Monster," or learn just how Dennis's crazy hair came to be. You can sing some ""Scary-Oke" with everyone's fave monsters! I love when extras are interactive and not just interviews—it gives so much more value!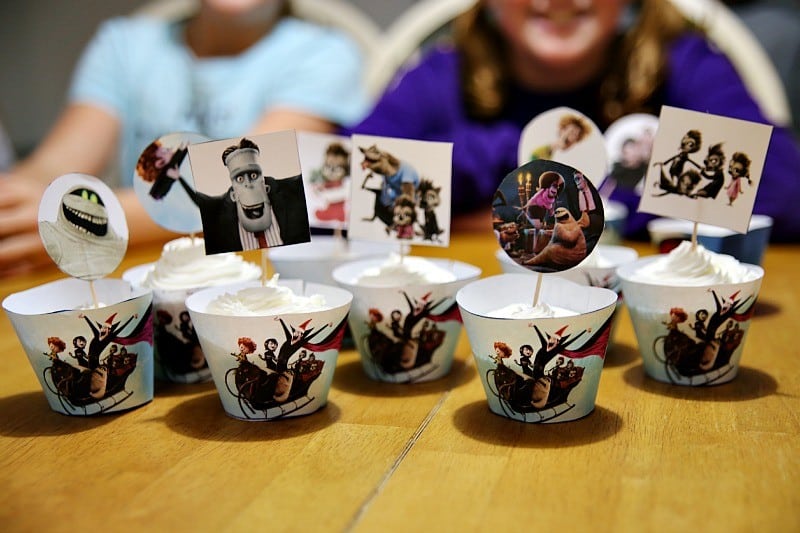 Hotel Transylvania 2 Printables
We had some basic chocolate cupcakes with vanilla buttercream frosting (our favorite buttercream frosting recipe is here), but, given that we were celebrating and having a party for no reason other than to watch a fun movie with friends, I asked my friend Elizabeth if she'd make us some fun cupcake wrappers and toppers to go with our movie night. We needed to make things a little spookier in order to watch a movie set in Transylvania! (Here's a fun confession: I don't know how to get Internet stuff to hook up to our TV, and since my husband wasn't home, the kids watched on the monitor at the kitchen table. They've never been able to watch anything at the table before, and this was almost as good as the movie itself. Almost.)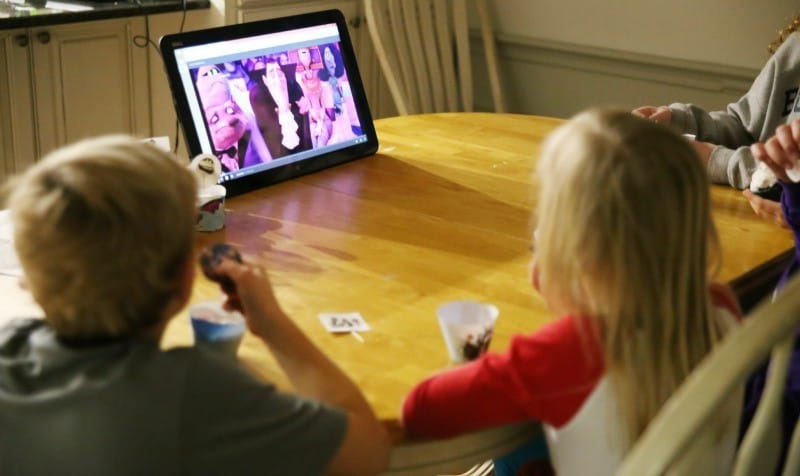 Elizabeth made some adorably spooky cupcake toppers and wrappers (which you can download below) AND she surprised me with an adorable Murray the Mummy maze and themed word search (also available to download below).(Download: Hotel-Transylvania-2-printable-party-pack).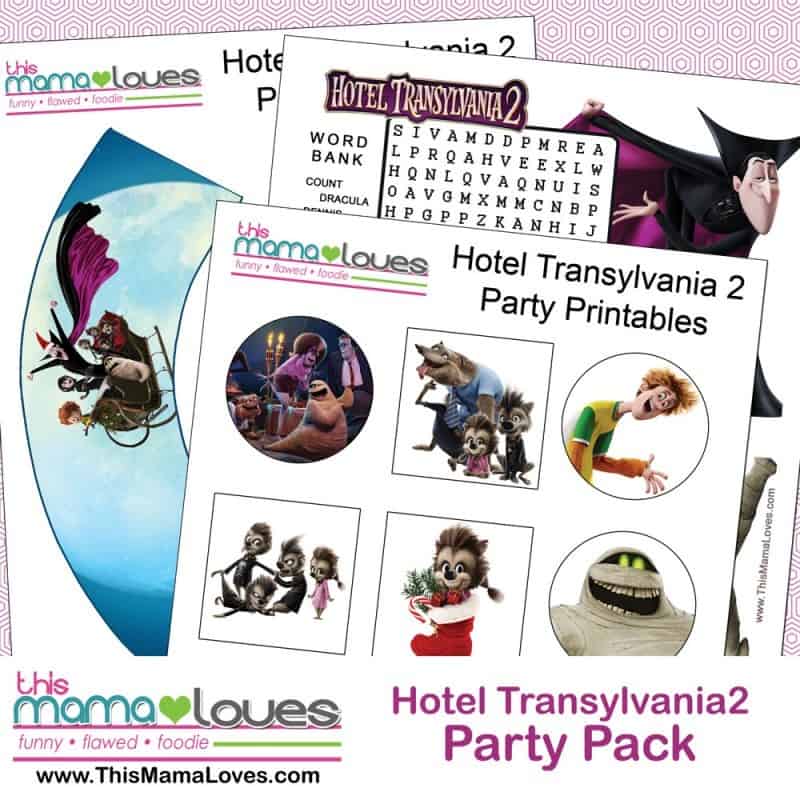 The kids loved this film. Lots of giggles, for both the adults and the kids. It's definitely a family-friendly movie.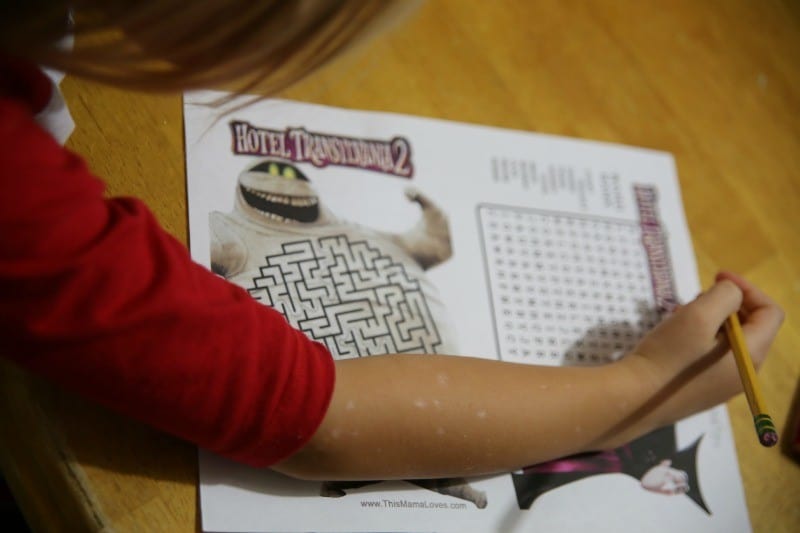 My

questions are

:

W

ho's

your fave

character?

 Which

monster do you relate to

most? And

are you doing the

digi

tal

d

ownload or waiting for the Blu-

r

ay

release date?