Made with creamy ricotta and a hearty helping of Italian sausage, this easy pasta dish is sure to please the whole family. It tastes so good, your kids won't even notice you snuck in some broccoli.
Sausage and Broccoli Conchiglioni Pasta
Serves 6-8
Ingredients:
1 lb. Conchiglioni Pasta
2 lb. Ground Italian sausage
1 lb. Broccoli florets
3 Cloves of Garlic minced
½ tbsp. Basil
½ c. Ricotta cheese
½ c. Parmesan cheese
Salt and Pepper to taste
Olive oil
1 Egg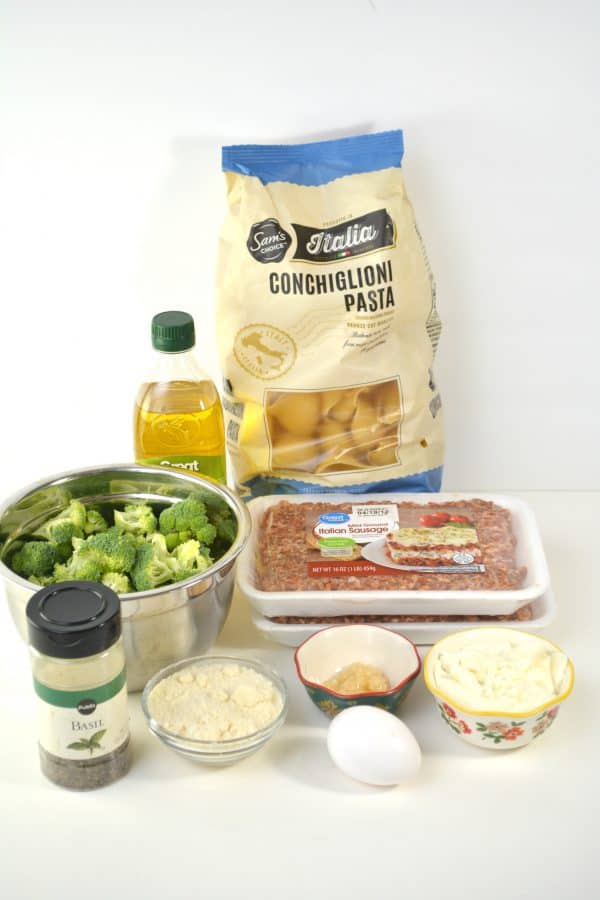 Instructions:
Begin by placing a pot of water on to boil. Cook the conchiglioni pasta until it is to your liking.
A few minutes before the pasta is done cooking, pour in the broccoli florets to cook them as well.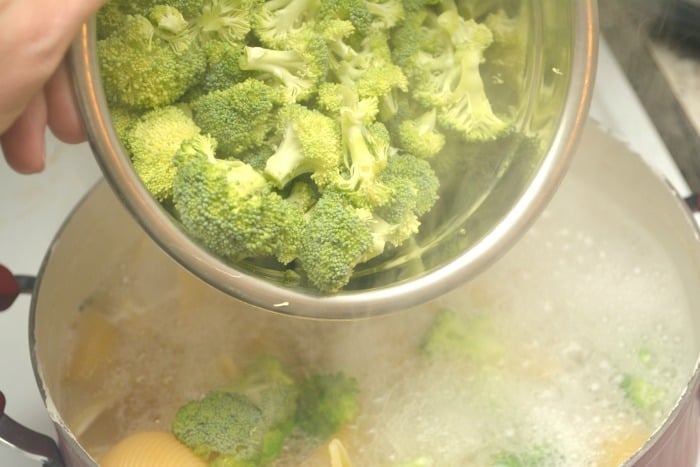 Drain the pasta water and broccoli, reserving a cup of the liquid for later.
In the pot where the noodles were cooked, place a tablespoon of olive oil and brown the ground sausage. Pour off any extra fat after the sausage is completely browned.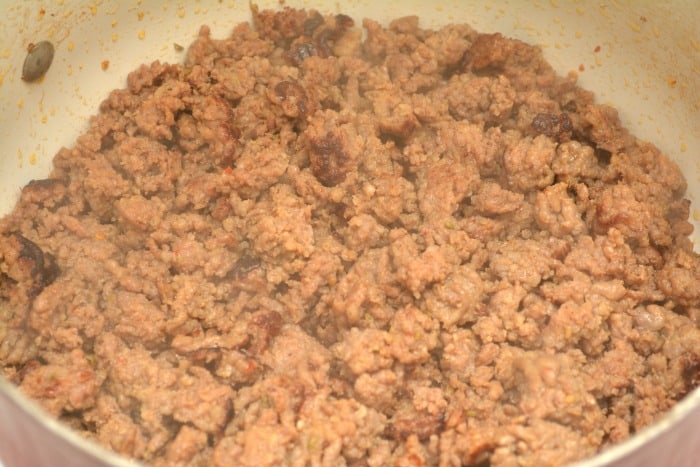 Mix the pasta, broccoli and sausage together in the pot over low heat.
Add in ½ cup of ricotta cheese.
Pour in ½ cup of parmesan cheese.
Mix in ½ tablespoon of basil and combine the ingredients well.
Whisk an egg into the cup of reserved cooking water, and add that to the pasta mix in the pot. Stir well, and cook for a few more minutes.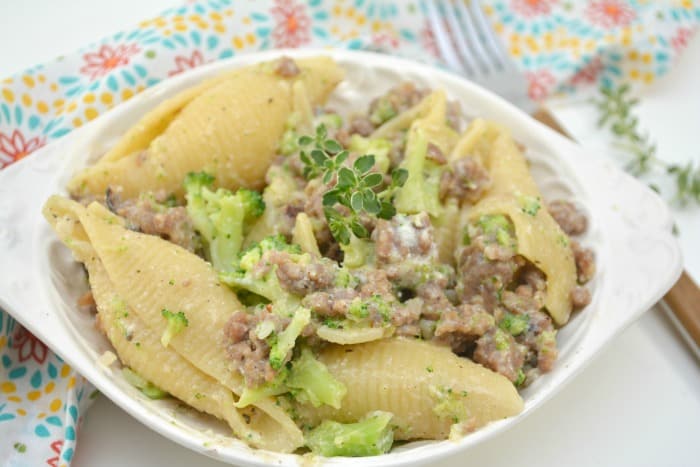 Serve with fresh herbs and parmesan.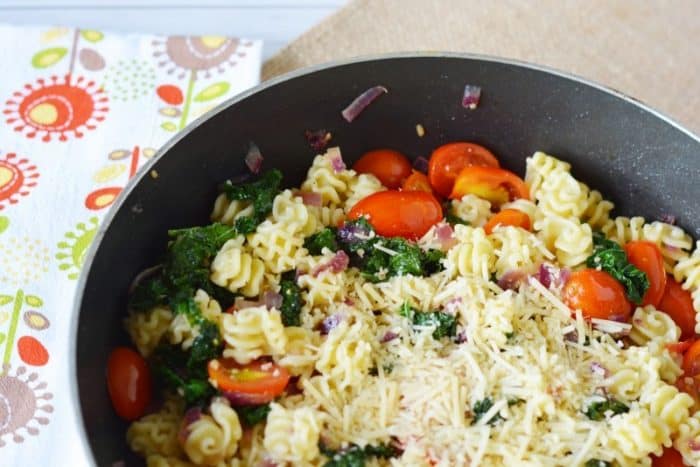 Looking for more main dishes? Pasta and Kale skillet, Meatball Stew, and Jamaican Jerk  Sloppy Joes Recipe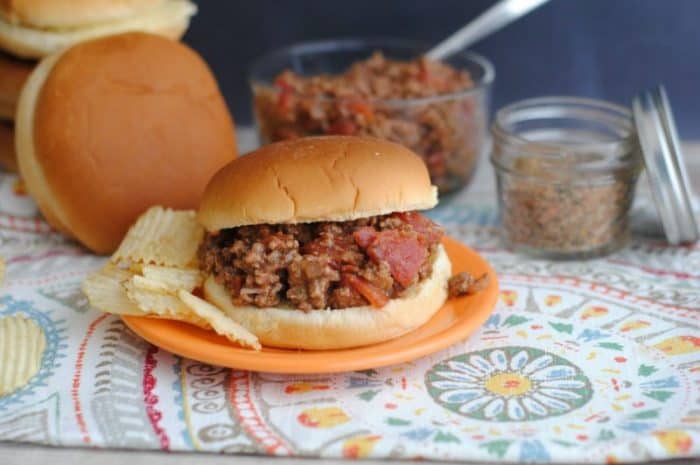 What's your favorite way to pair sausage and broccoli? I also love it on pizza with ricotta cheese- one of my FAVORITES! 
[mpprecipe-recipe:2293]