Shopkins Popsicles Recipe: Shopkins Party Idea
If you have a little girl (and maybe boy), chances are that you have either heard of Shopkins or have approximately eleventy billion little Shopkins figures around your house…your car, your bags, your kitchen, bedrooms, living rooms and backpacks.  They seem to multiply.  Regardless of how many you have in your house (or don't have), Shopkins are C U T E and fun and I think they are here to stay for a very long time.  I know my littlest one loves Shopkins – and I have to admit, I love them too. They are cute and fun and tiny and don't take up a ton of space!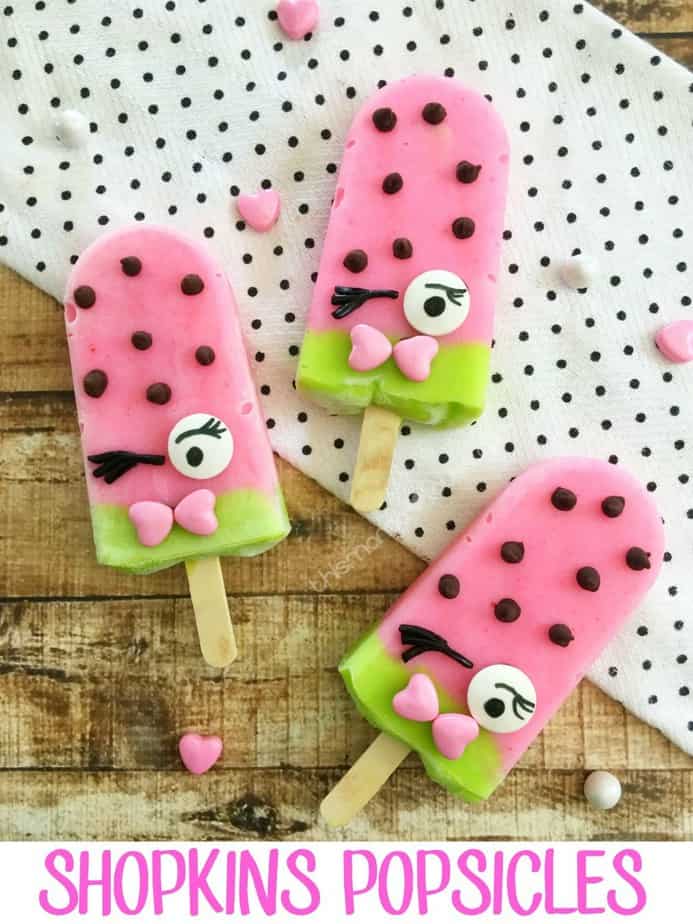 Shopkins Popsicles
Ingredients/materials
(makes 6)
2 lb Vanilla yogurt
Lime green and pink gel food coloring
1/8 Cup mini chocolate chips + 40 for decorating
Black fondant
Pink candy hearts
Large candy eyes
Popsicle sticks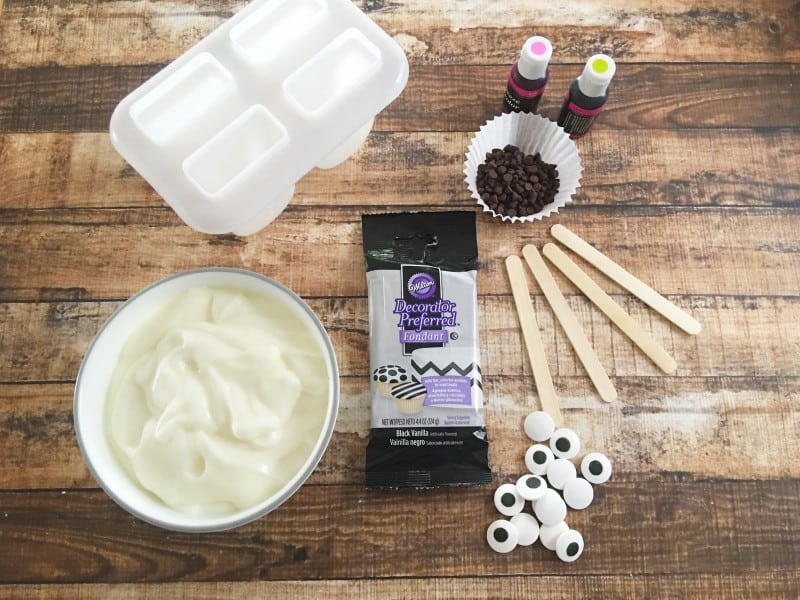 Directions
Mix 3/4 of your yogurt with a couple drops of pink food coloring and mix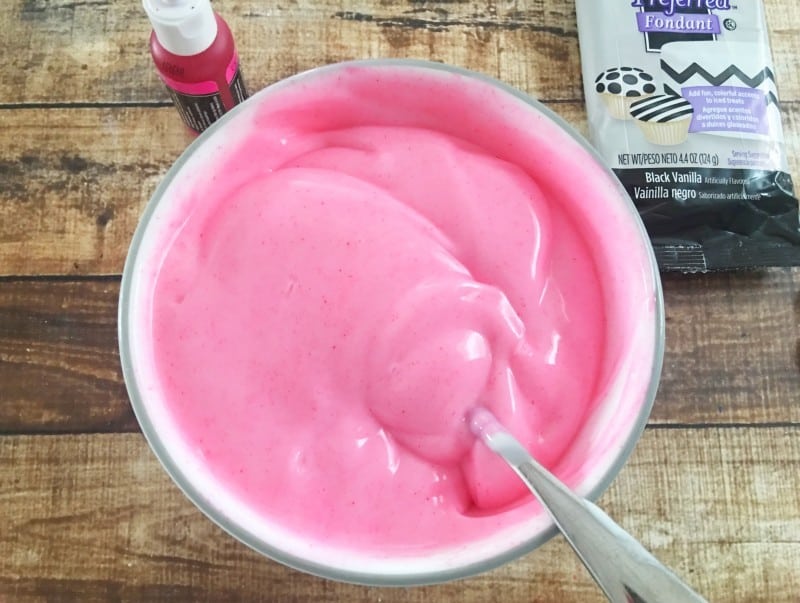 Fill your pop molds up 3/4 way full with your pink yogurt and freeze for three hours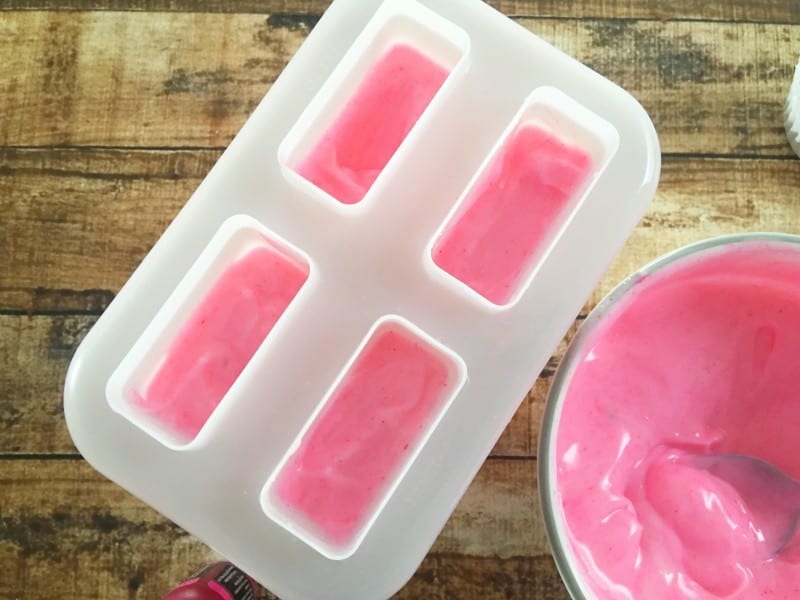 Add popsicle sticks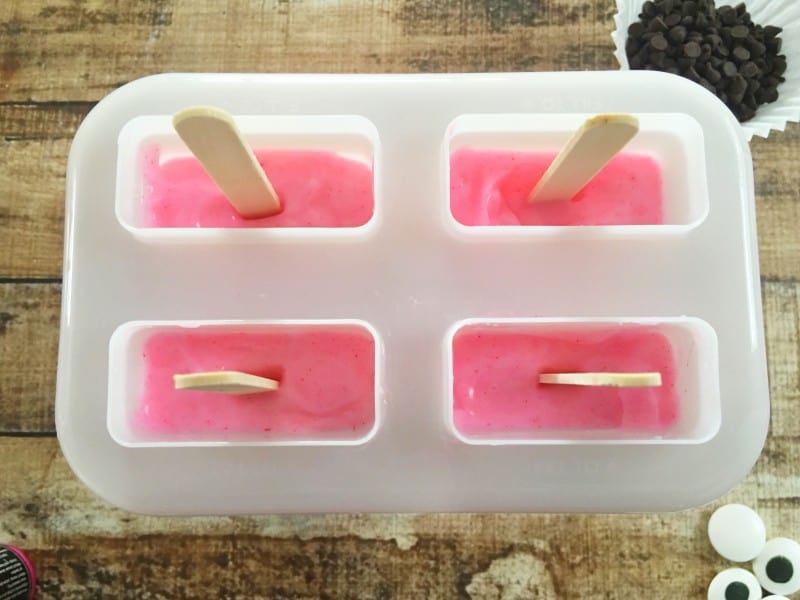 Once frozen, mix up your remaining yogurt with a drop of green food coloring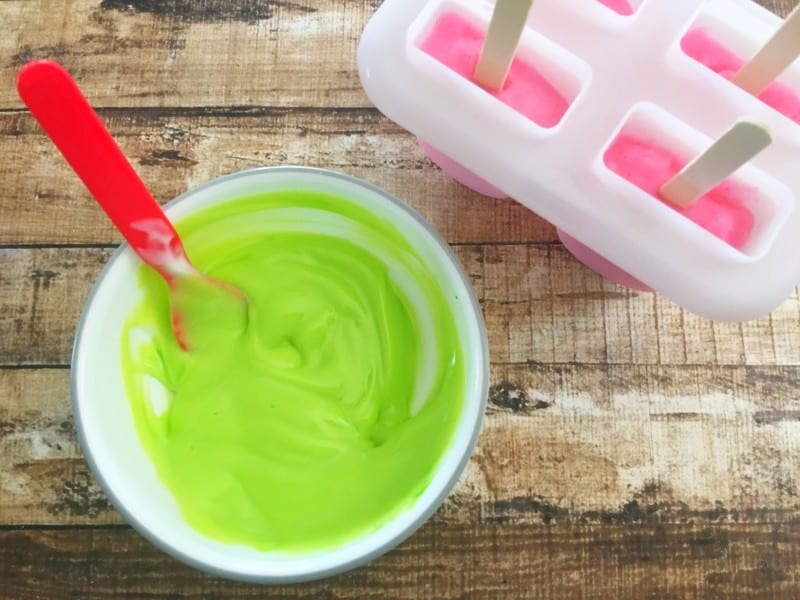 Fill the remaining 1/4 of the Popsicle mold with your green yogurt and freeze for another two hours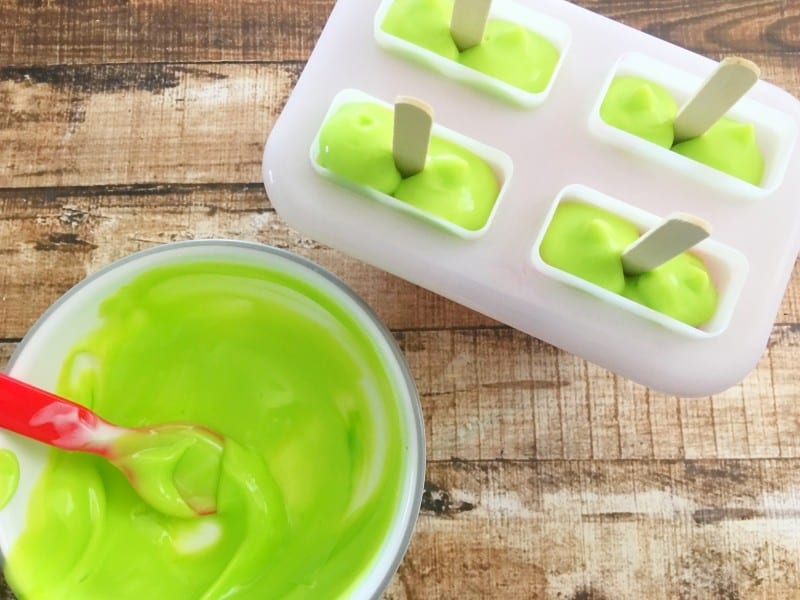 Run the plastic part of the mold under running hot water for about 30 seconds to loosen your Pops, wiggle the stick, and carefully pull them out.
In a microwave safe dish, melt your chocolate chips on 50% power for 1-2 minutes until melted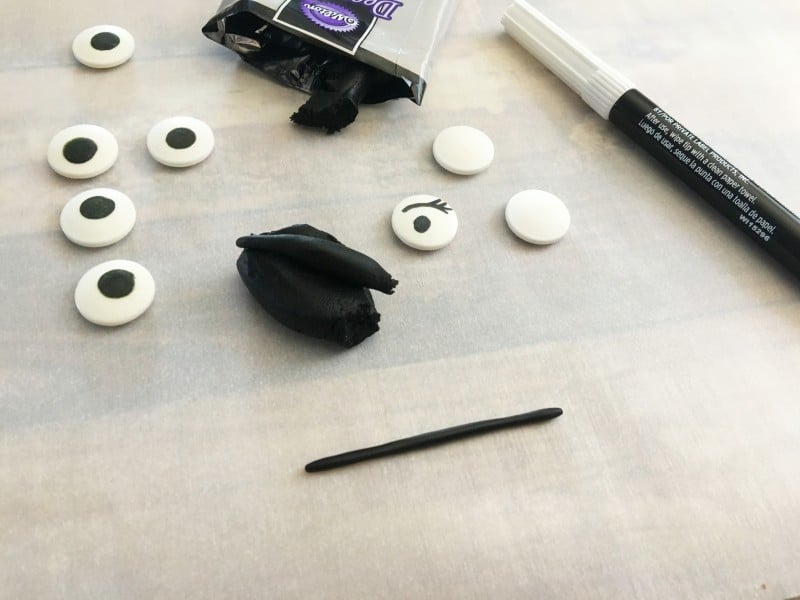 Dip your remaining chocolate chips one by one into your melted chocolate and press onto your Pops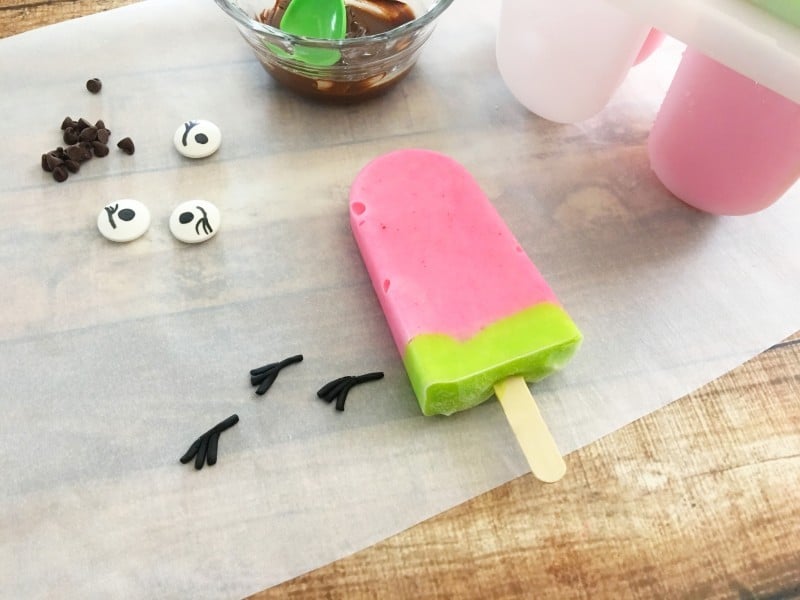 Turn your candy eyes around to the plain side and draw one a eye and eyelashes with a food coloring marker and dip the back into your melted chocolate, then press onto the bottom of your pops
Now roll out a small piece of fondant into a long skinny piece, cut into 3 pieces and press together to look like an eyelash like pictured 9. Dip your eyelash into the melted chocolate and press on your pops next to the candy eye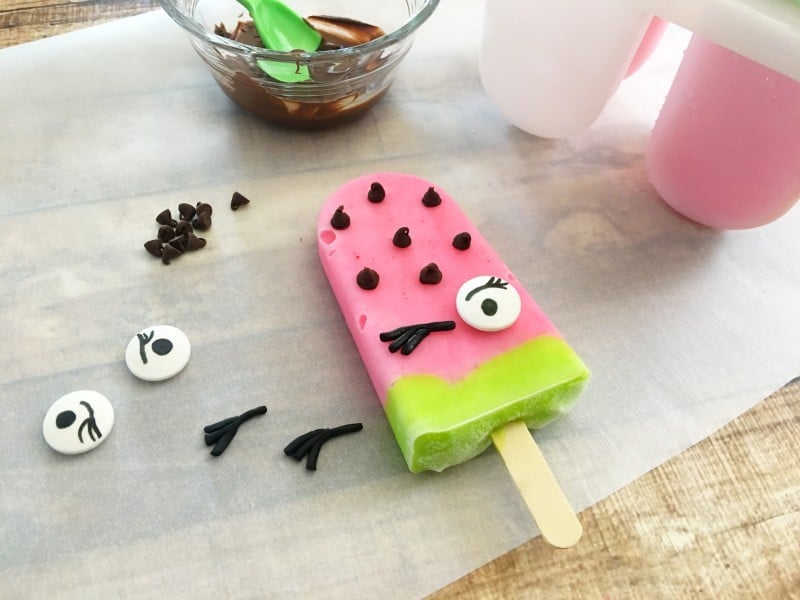 Lastly dip two candy hearts into your melted chocolate and underneath the eyes for a bow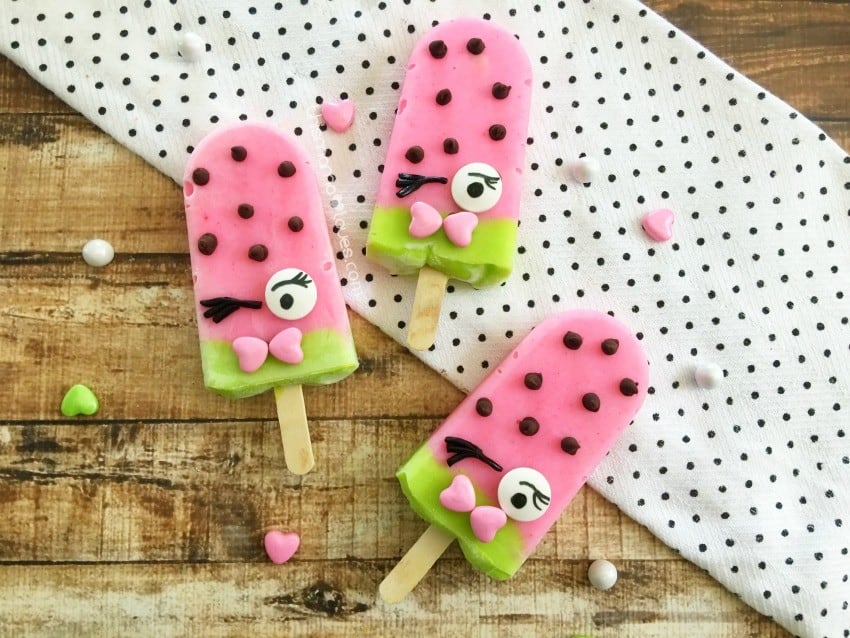 What are your favorite Shopkins Party ideas?
[mpprecipe-recipe:2161]