Compensation was provided for this Skylanders Craft: Skylanders Battlecast Card Holder by General Mills via MomTrends. The opinions expressed herein are those of the author and are not indicative of the opinions of General Mills or Momtrends.
When my son found out that there were specially marked boxes of General Mills cereal that contained  Skylanders Battlecast cards including one exclusive card in each, he was determined that we clear out every store within a 10-mile radius.  Your Skylanders fan will love finding exclusive cards like Sonic Boom, Trigger Happy, Prism Break,and Hot Head in these specially marked boxes! My guy loves Skylanders and has been so excited for the Battlecast game, so finding out that some of his favorite breakfast cereals have Skylanders cards was a happy day.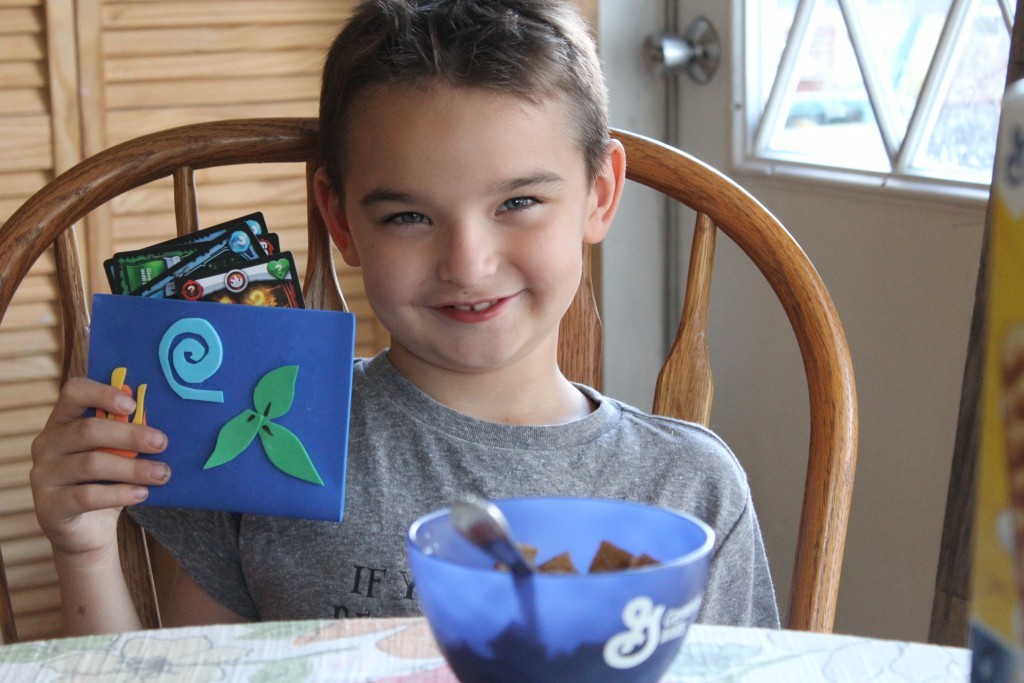 My son likes to keep his toys organized, especially cards- they are so easy to misplace or bend, so we decided we should make a fun Skylanders Battlecast Card Holder so he knows where the cards are and that they are safe from the puppy…or the little sister.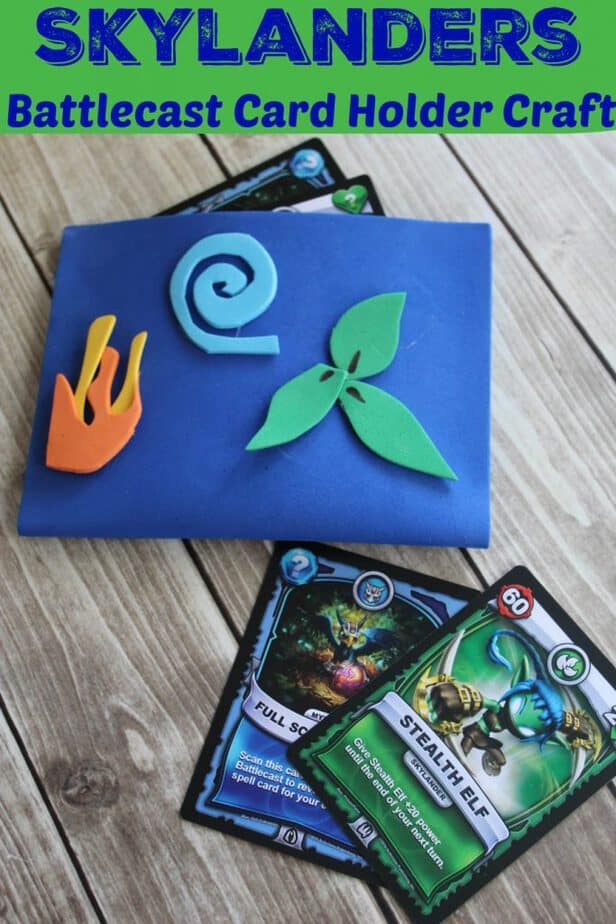 Skylanders Craft: Skylanders Battlecast Card Holder
My son is up about 5 minutes after I wake up, no matter how early it is, so it is the perfect time to embrace some mother-son time while everyone else sleeps. To make it even more fun and enjoyable to give us a way to connect we started playing Battlecast after we finish up a big bowl of Golden Grahams or Reese's Puffs. We even found a cool way to keep the cards handy by creating a fun and easy card holder with a few craft supplies.  You just grab the app on your mobile phone and the Battlecast cards work with it- scan your physical cards with the device camera to add them to your digital deck and also collect digital cards within the game.
Materials
Craft foam
Hot glue
Scissors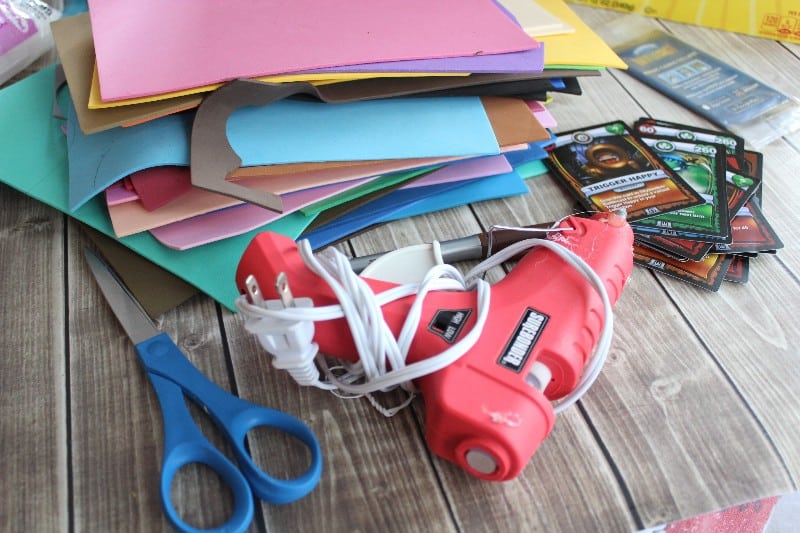 Directions:
We started by just folding a rectangle piece of craft foam in half.
Run hot glue up each side and press the two sides together firmly until glue sets-30-45 seconds- a heavy book works great too.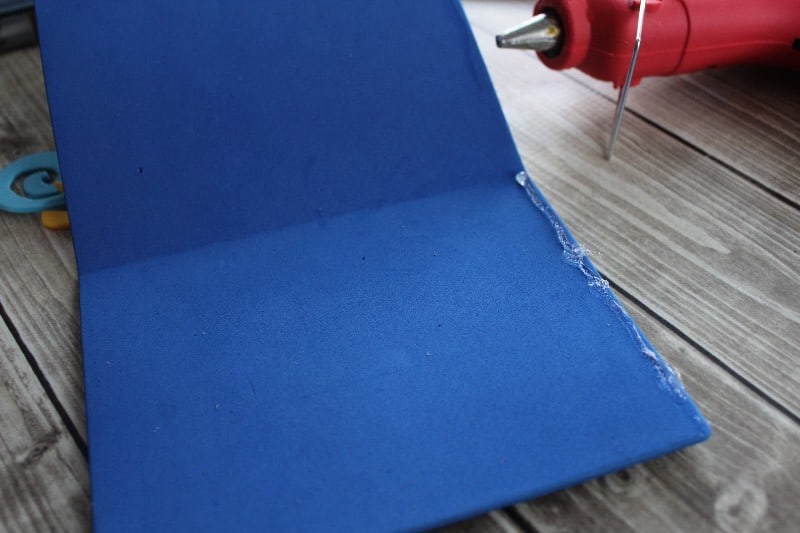 Next, cut Skylander Elements to decorate your card holder- we cut out life, fire, and air element symbols to give it some flair.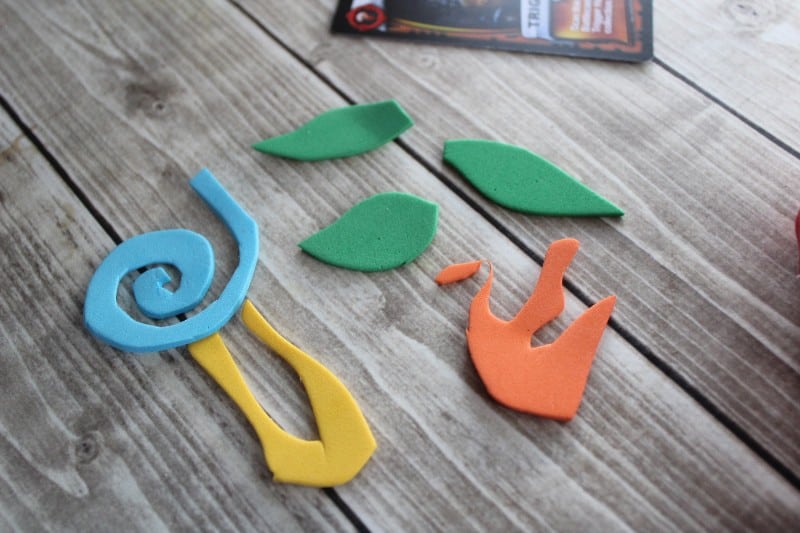 Hot glue each piece to your cardholder.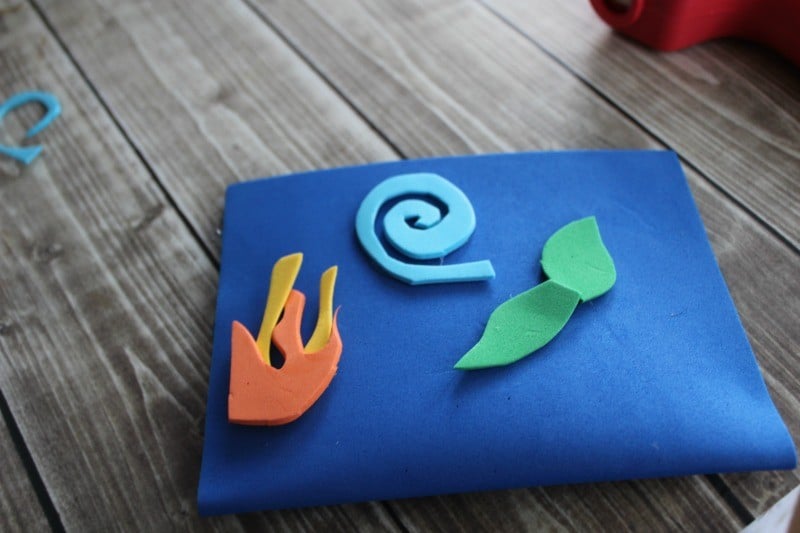 Make breakfast more special for your and your kids by making Skylanders Battlecast and General Mills Cereal part of your morning routine together! Specially marked Cinnamon Toast Crunch, Cookie Crisp, Golden Grahams, Honey Nut Cheerios and Reese's Puffs include the character cards – on shelves of major retailers nationwide through September 2016.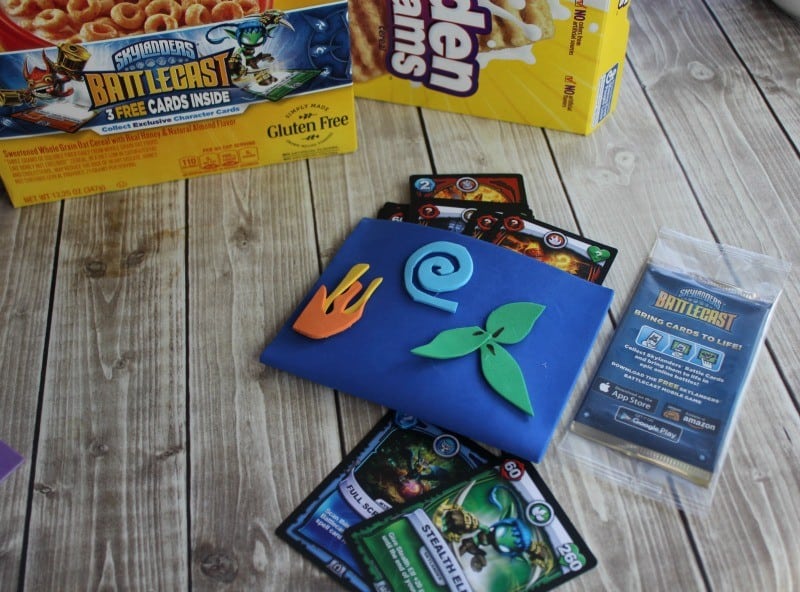 Watch this awesome video and get some other great ideas how to make General Mills and Skylanders Battle cast a fun start to your day! Have you started playing Battlecast?
Check out General Mills Cereal on all their social channels for more info!
Facebook: https://www.facebook.com/HelloCerealLovers
Twitter: https://twitter.com/GenMillsCereal
Instagram: https://www.instagram.com/generalmillscereal/