Helping Middle School Students with Studying with Big Fat Notebooks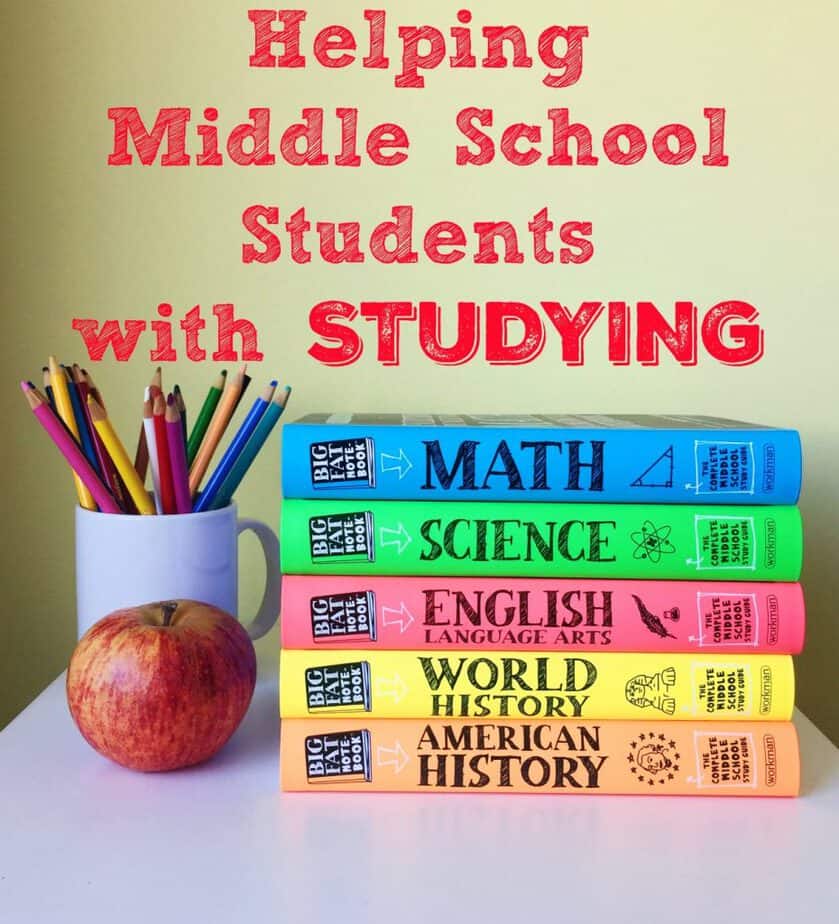 School's starting in just days, you guys. SCHOOL. We've got (most of) the supplies ready to go- a mile long list for each kid, plus extras that I found on sale to send in… and yet…I'm not ready. This year is different. This year is serious. The biggest MiniMartin is heading to middle school. This post is brought to you in partnership with Workman Publishing. 
Which shouldn't be THAT big a deal, I mean, our school in town is Prek-8 so she's not even going into another building. In fact, she's just going across the hall in the "middle grades" upstairs of the school.  But it is different.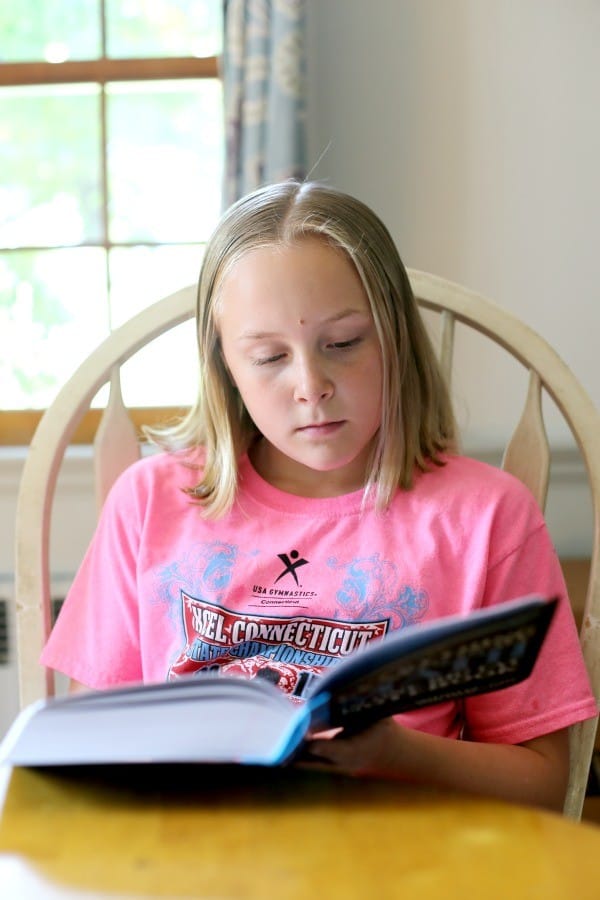 She's starting 6th grade.  That's the official "middle school" age in our town. She'll go to school an hour earlier, along with the 7th and 8th graders, and the high schoolers.  She's changing classes all day, and things will be a lot more serious. She's able to do school sports now – she's excited to start running Cross Country, determined to find new ways to strengthen her limbs for her beloved gymnastics.
But middle school.  Work gets a lot harder.  Homework is more serious. (Social time and fashion is apparently also getting more serious, but that's a whole other post).
I don't know that I'm yet equipped to parent a middle schooler, let alone help with homework.  Which is what's kind of scary. I mean, scary aside from the whole "my kid is in middle school and just a few years from high school and oh my gosh she can stay home alone and do things without me and how am I supposed to handle that" scary. But I know that with harder work comes the harder concepts and I don't remember all of them to be able to help with the schoolwork.
Middle School isn't like elementary grades in the classroom. Kids are asked to give more time and effort in (and outside of) the classroom, and a whole lot more concentration is needed to complete tasks. Grades will be absolutely earned, for good and for bad, and it's just a whole new level of learning and responsibility for schoolwork for the kids. In our school, kids don't even have letter grades until the 5th grade, and they aren't graded the same as they will be in middle school years.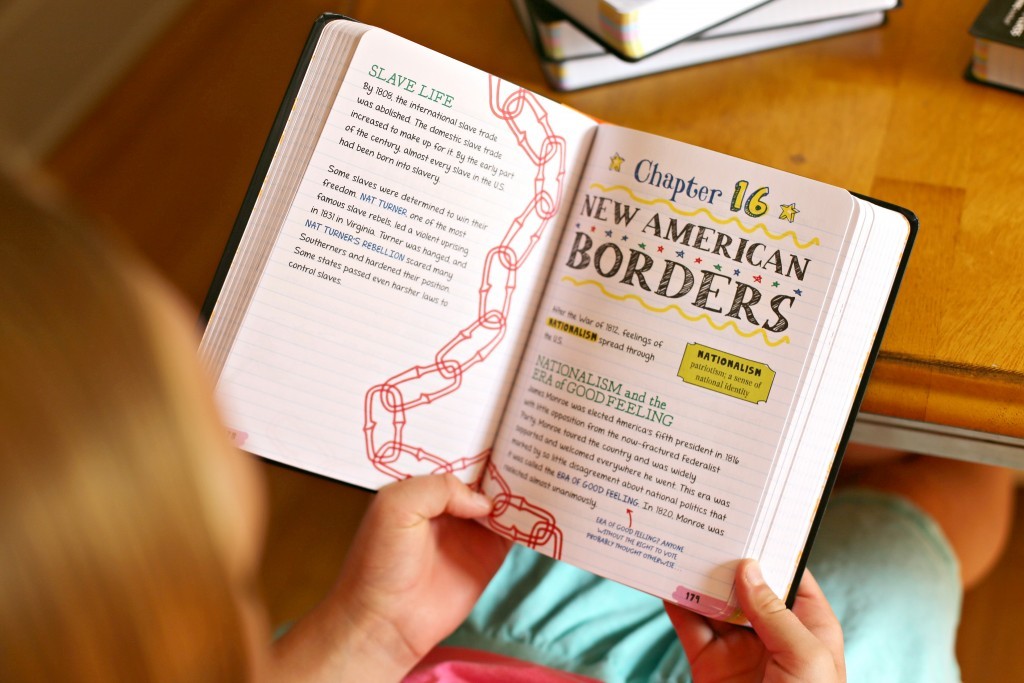 So naturally, I want to have tools to help my girl succeed.  I won't do the work for her, and no, not just because I *can't* do it. She's got to learn so she can handle things as the work gets harder and concepts tougher to grasp as she furthers schooling into high school and college- and maybe beyond. She's got to get those study skills down, and she's got to find ways to look for some help if she needs it. She's excited to start school anyway, but also nervous- having looked through these middle school study guides, she's feeling like at least she knows where to go for a little help if she needs it (and I can't give it!).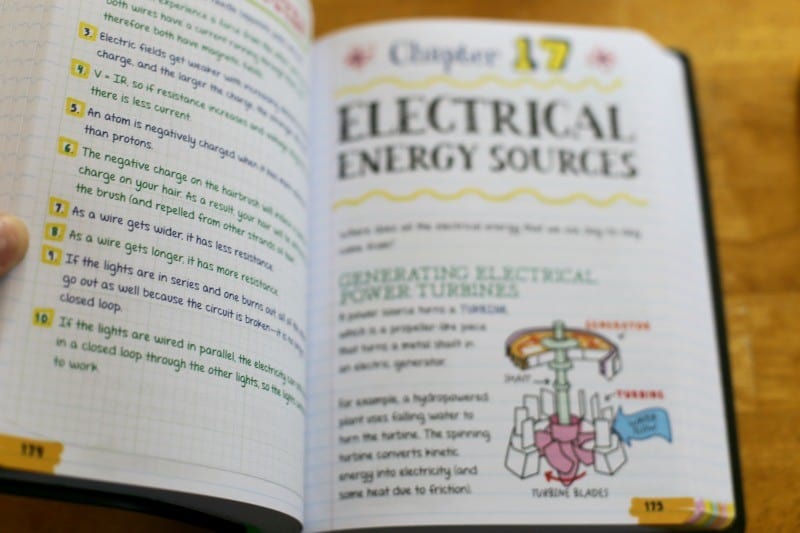 Here's where the new Big Fat Notebooks come into play. This set of 5 books cover the main subjects kids will have in middle school- Math, English Language Arts, Science, American History and World History. There are fun illustrations that highlight something the kids will want to focus on or will need to remember, content is broken down into easy to digest sections, and there are study guides throughout each book for kids to check in and how well they are grasping various topics.
I actually showed these to a friend of mine who's a middle school librarian, and she was delighted to look through them- she'd heard of the Big Fat Notebooks and is anxious to get some for her library to have as a resource for the students in her school! When educators are excited about a specific book, for reference or for reading enjoyment, I know I'm onto something good.

Some more info on each of the books direct from the Big Fat Notebooks website:
Everything You Need to Ace American History . . . covers Native Americans to the war in Iraq. There are units on Colonial America; the Revolutionary War and the founding of a new nation; Jefferson and the expansion west; the Civil War and Reconstruction; and all of the notable events of the 20th century—World Wars, the Depression, the Civil Rights movement, and much more.
Everything You Need to Ace World History . . . kicks off with the Paleolithic Era and transports the reader to ancient civilizations—from Africa and beyond; the middle ages across the world; the Renaissance; the age of exploration and colonialism, revolutions, and the modern world and the wars and movements that shaped it.
Everything You Need to Ace Science . . . takes readers from scientific investigation and the engineering design process to the Periodic Table; forces and motion; forms of energy; outer space and the solar system; to earth sciences, biology, body systems, ecology, and more.
Everything You Need to Ace Math. . . covers everything to get a student over any math hump: fractions, decimals, and how to multiply and divide them; ratios, proportions, and percentages; geometry; statistics and probability; expressions and equations; and the coordinate plane and functions.
Everything You Need to Ace English Language Arts . . . takes students from grammar to reading comprehension to writing with ease, including parts of speech, active and passive verbs, Greek and Latin roots and affixes; nuances in word meanings; textual analysis, authorship, structure, and other skills for reading fiction and nonfiction; and writing arguments, informative texts, and narratives.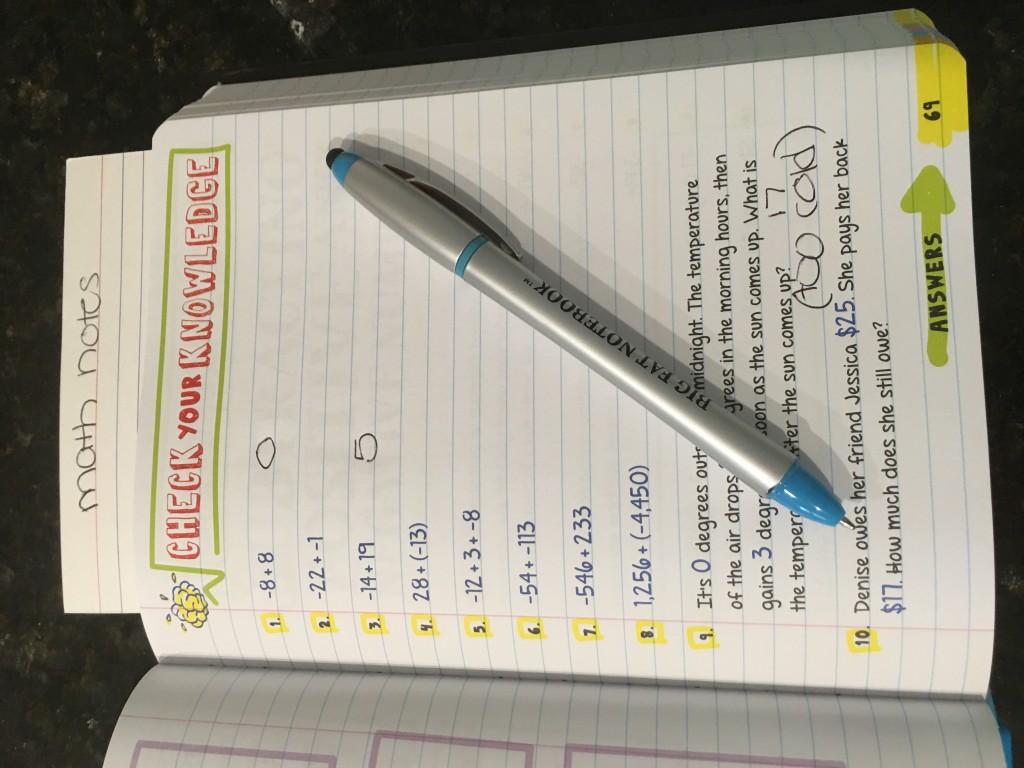 So what now? We have the books- we have the supplies (SO MANY supplies!) and now… we have the resources. Soon we'll even have a new house with her own room to have a desk, a place for her to study on her own. The first thing we'll add to that desk? The Big Fat Notebooks.  Knowing her, she'll read them each cover to cover, and then go back and reference them as needed. For now, she's basically got all of the notes from the smartest kid in class…bound in a book.  That's a great way to start off her middle school years, don't you think?
Ready to grab the #BigFatNotebooks series so you can start helping middle school students with studying? Head over to your favorite book sellers like Amazon, Workman Publishing, Barnes and Noble, or Indiebound!
Be sure to check out our Brain Food Snacks for Middle Schoolers- lots of fun and delish snacks to keep their minds on target!