I love s'mores.  A lot.  So much gooey goodness in those chocolate, marshmallow and graham cracker sandwiches. Most of the time, we enjoy s'mores in the warmer months, when we've got the firepit going outside. But we love them year round for eating and decided to make these S'mores Crescent Rolls to tide us over until it's warm enough to head back outside and toast some of the marshmallows…assemble and bake in the oven.  These will be a great snack for after snow play, too!

S'mores Crescent Rolls
Ingredients – 
1 can of crescent rolls, any brand
1/2 C. mini marshmallows
1/2 C. chocolate chips
Directions – 
#1. Preheat the oven to 350 degrees and line a baking sheet with parchment paper (easy clean-up)
#2. Open the can of crescent rolls and roll each crescent out.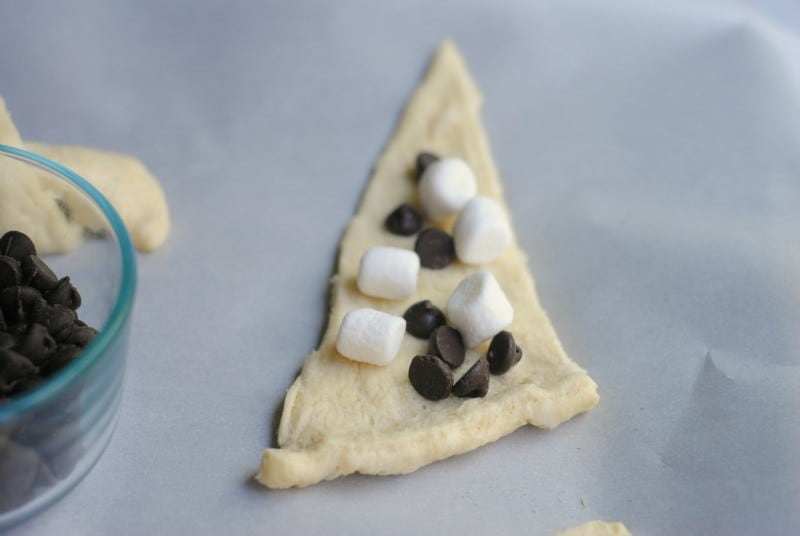 #3. Place 5-6 chocolate chips and 2-3 marshmallows on each unrolled cresccent (see photo) and then roll up.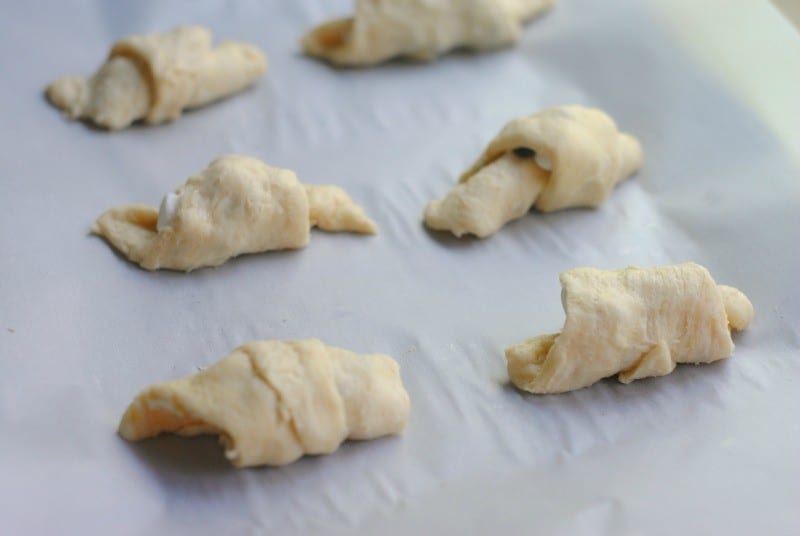 #4. Repeat with the other crescents. 
#5. Bake 12-15 minutes at 350 degrees.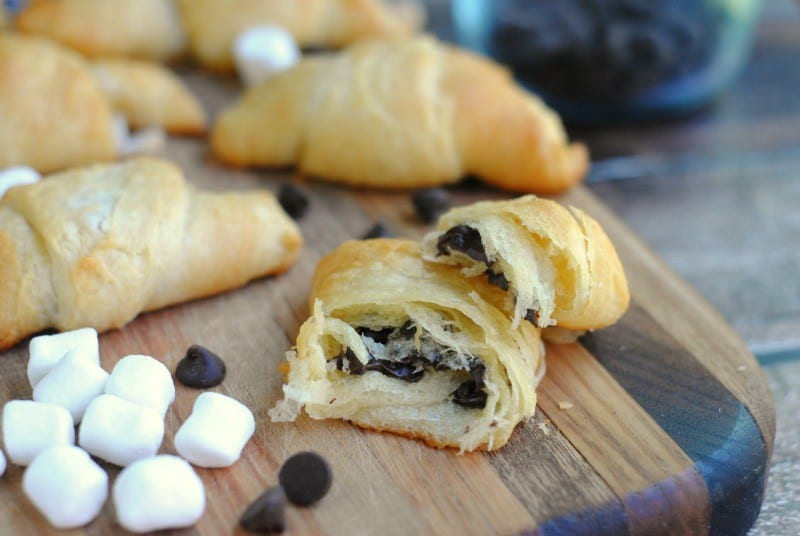 #6. Serve warm. 
*Makes 3-4 servings if eating 1-2 crescents each. 🙂 
[mpprecipe-recipe:727]