With the newest Star Wars movie- The Force Awakens being released recently it is probably safe to say that the force has found it's way into nearly every home-It has definitely taken over in my house! From toys to decor Star Wars is making it's mark  all over.  One thing that the kids are excited to get their hands on are the limited edition glow-in-the-dark Star Wars decals found in General Mills Big G cereals. There are six decals in all- a Stormtrooper, Chewbacca, BB-8, Captain Phasma, Kylo Ren, R2-D2 and C-3PO.  Yep, Cinnamon Toast Crunch, Cookie Crisp, Cheerios and Cheerios Multigrain with specially marked packages contain these awesome re-positionable decals- did I mention they glow in the dark? There are lots of fun ways to use them- on the wall, notebooks- any smooth surface,  and you can even use them to spice up your Star Wars themed artwork.  So, in honor of brave Jedis everywhere my son and I came up with this fun piece of artwork that you make with your decals.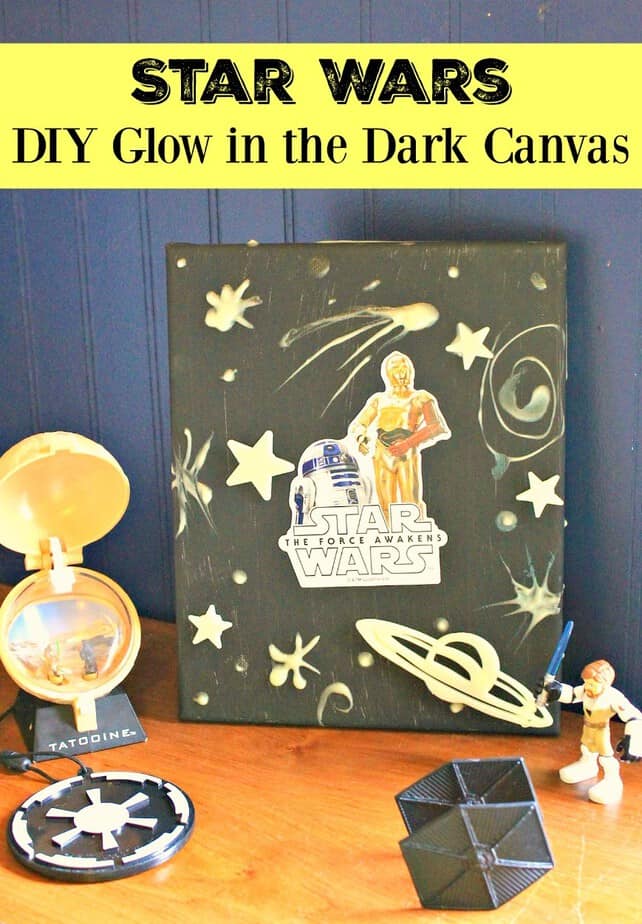 Star Wars Room Decor: Glow in the Dark Canvas
You will need:
8×10 canvas
black paint
glow-in-the-dark puffy paint
glow-in-the-dark stars
foam brushes
gummy tack or glue
Star Wars Glow-in-the-dark decals (Found in your fave General Mills cereal!)
optional- letter stickers to personalize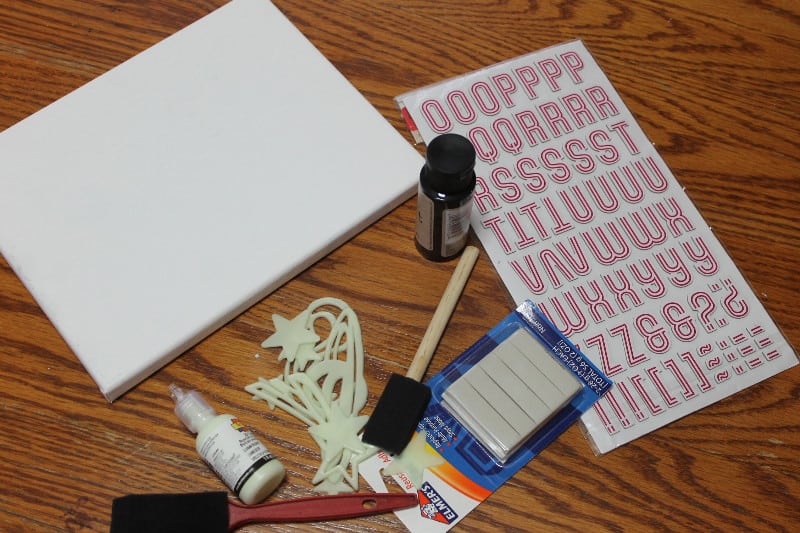 Directions:
Cover your entire canvas, including the sides with black paint, allow to dry completely.
Next, let your own little Jedi go wild with the glow-in-the-dark puffy paint- create stars, shooting stars, swirling milky ways and more, decorate the edges of your canvas a little too.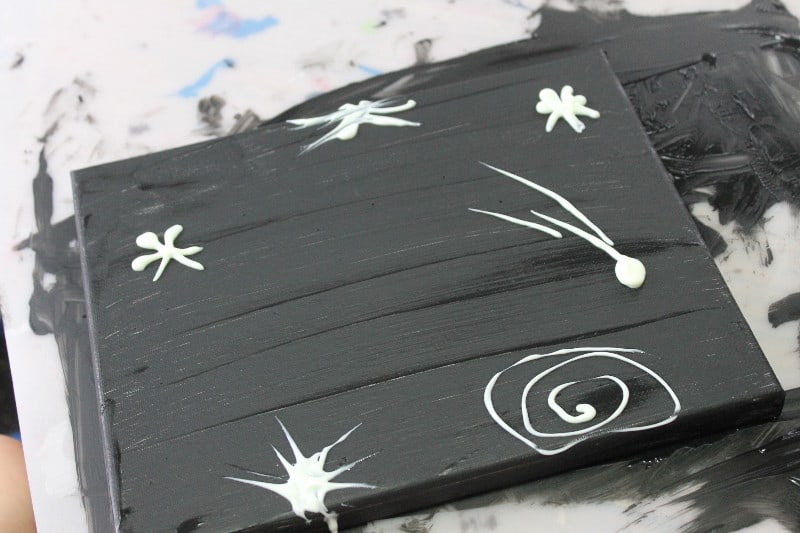 Then you want to place your decal somewhere near the center of your canvas-my little guy went with C-3PO and R2-classic Star Wars characters.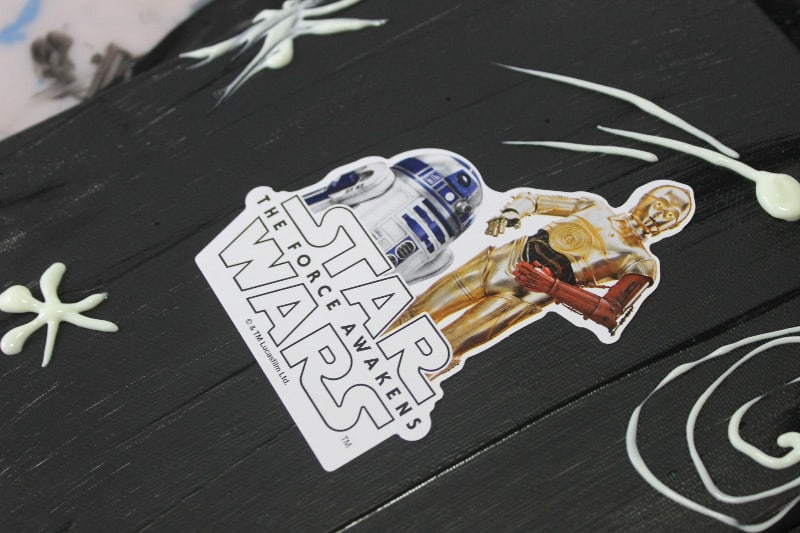 Finally give your artwork a little dimension and use whatever adhesive you like to attach a few glow-in-the-dark stars. Personalize if desired.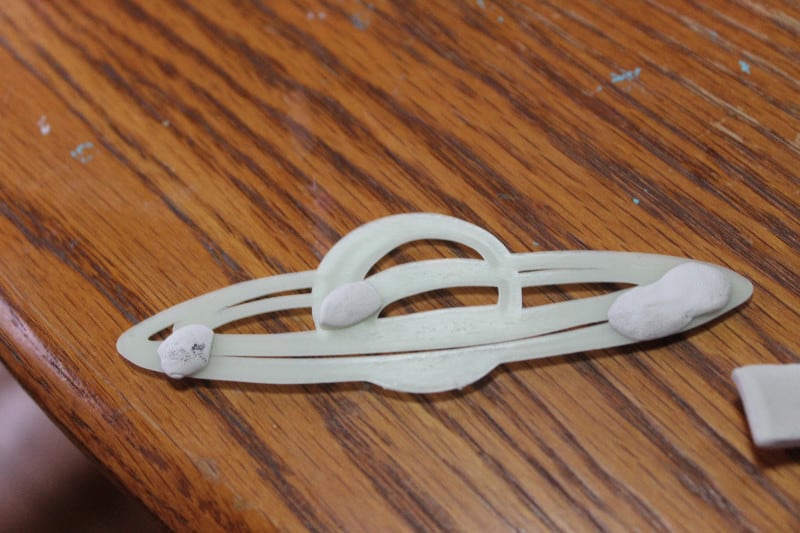 During the day you can see the entire image and it looks like a normal Star Wars picture, at night your decal, puffy paint, and stars give off a fun and pretty glow to the bedroom!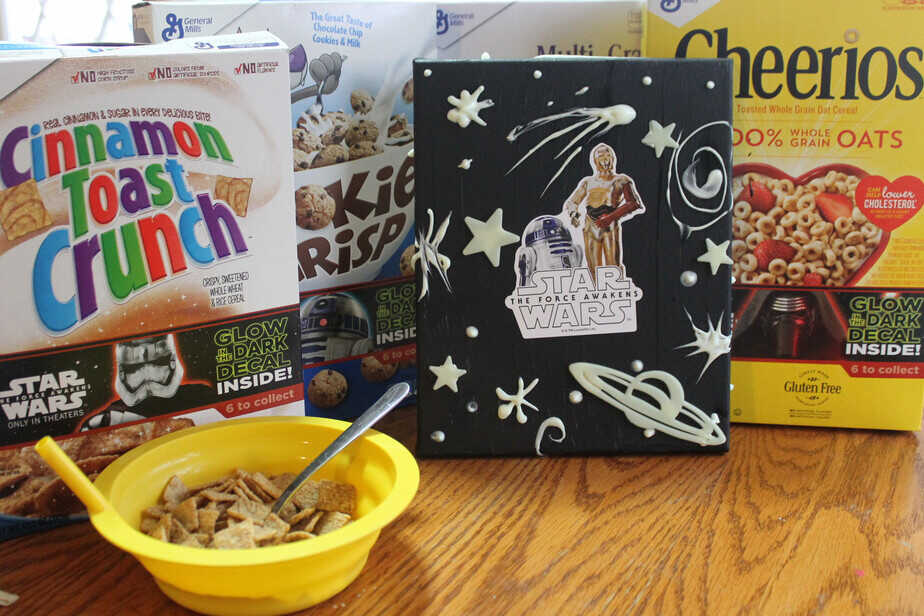 Keep your eyes peeled for Star Wars decals in specially marked boxes of General Mills Big G cereals and create your own fun piece of artwork to dress up your child's walls!
Compensation was provided by General Mills via MomTrends.  The opinions expressed herein are those of the author and are not indicative of the opinions of General Mills or Momtrends. #BigGCereal #TheForceAwakens