Taco Crescent Roll Ring
Like many moms, I love to cook for my family but am often short on time. The kids are very active in sports, so we are often away from home in the evening. I love to make a home cooked meal over opting for take out any day. The issue is finding something that doesn't take too long to make but delivers big time on flavor.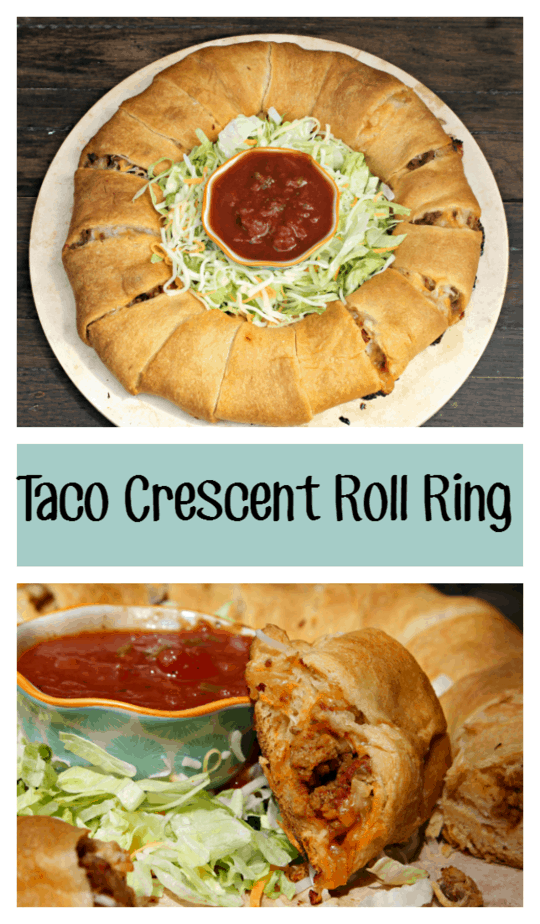 That is where my Taco Crescent Roll Ring comes in. It is made with canned crescent rolls and our favorite taco fixings. It is fast, budget friendly and the kids love to help me put it together. From start to finish I have this family favorite ready in just about 35 minutes. The results? A new family favorite!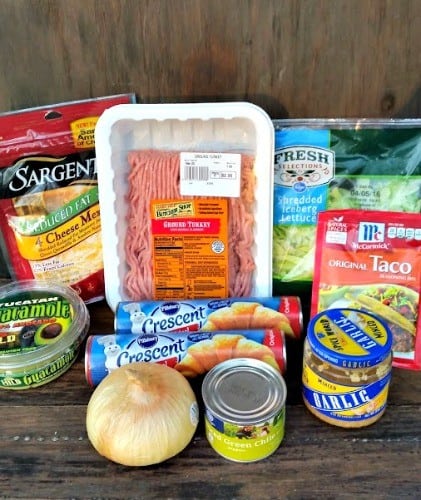 Taco Crescent Roll Ring Ingredients:
1 pound of ground turkey
1 packet of taco seasonings
2/3 cups water
2 cans of refrigerated crescent dinner rolls
2 cups shredded cheese
1 small can of diced green chilies
1 small onion, chopped
1 tbsp. minced garlic
Guacamole, sour cream, lettuce and salsa (optional)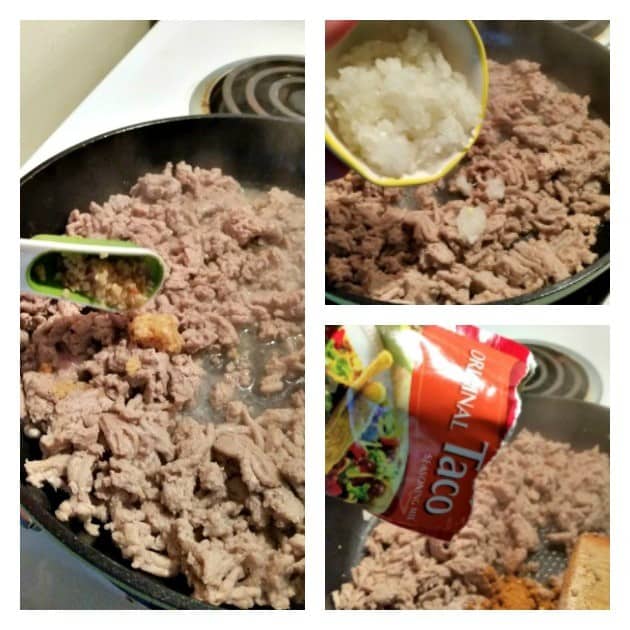 Directions
Preheat oven to 350. In a medium skillet, brown your ground turkey. Add garlic and onion and cook for 1 minute. Add 2/3 cups water and taco seasonings. Cook 2-3 additional minutes on medium. Turn off heat and set aside.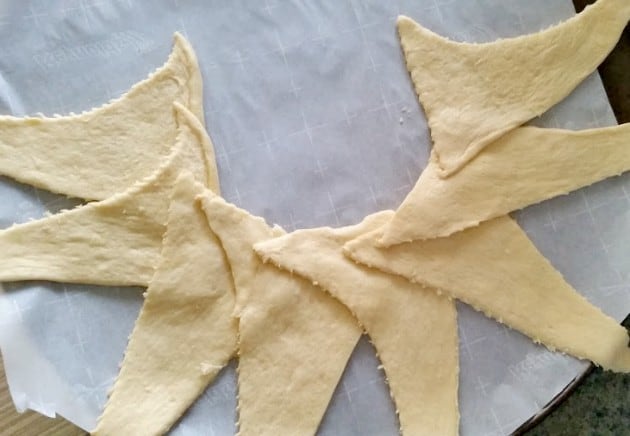 Line a large cookie sheet or pizza pan with parchment paper or a silicone baking mat. Unroll the crescent rolls and separate into 8 rectangles. Arrange the rectangles on your cookie sheet/pizza pan in a ring. The short sides of your crescent roll will form a circle in the middle.
Spread your taco meat evenly onto the ring near the middle. Top your meat with your cheese and green chilies. Add salsa if you like. We save ours as the dip.
Next, bring the rectangle of your dough over your filling. Tuck it underneath the bottom layer of the dough. Continue this process until you have done this on all your rectangles. Bake your ring for 25-30 minutes or until it is nice and golden brown.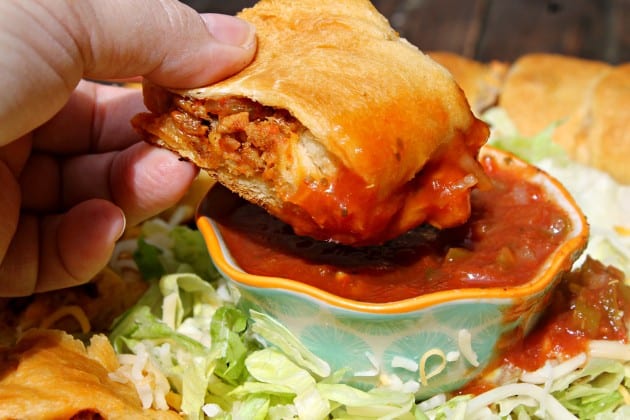 Cool for 5-10 minutes before you slice and serve. Dip your slice of ring into your Guacamole, sour cream and salsa (optional) and enjoy!
Love crescents? Try this S'mores Crescent Rolls Treat Recipe
[mpprecipe-recipe:2128]