If your kids go to a school where they can bring candy treats in, I have a REALLY fun Star Wars Candy Bar Wrappers printable for you! A fun bonus: we're including a set that's non-Valentine themed at the bottom- just in case. Who doesn't love Star Wars and candy??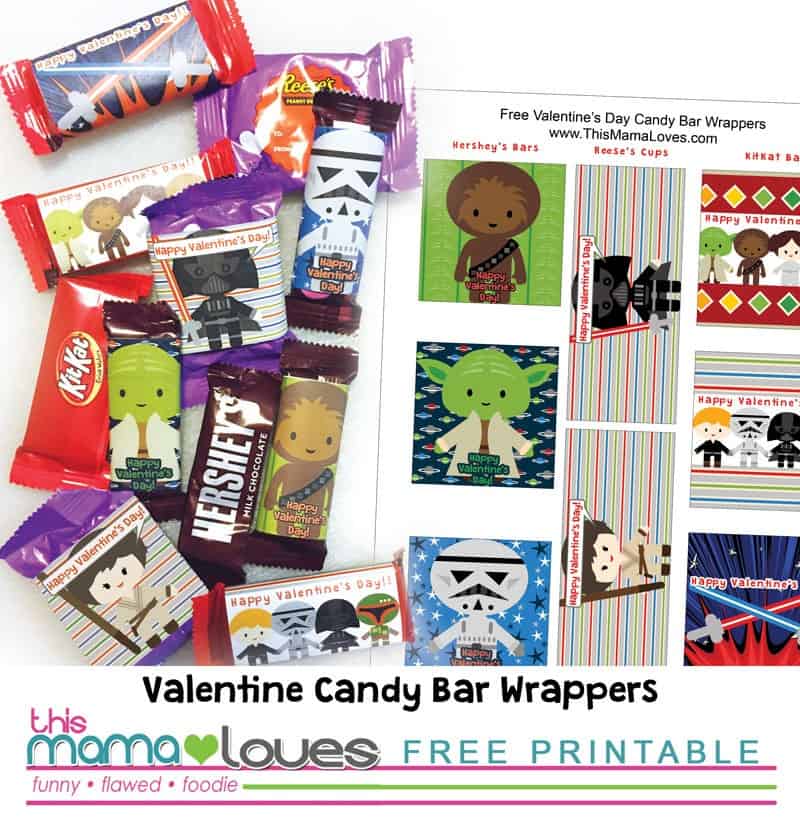 Star Wars Candy Bar Wrappers
Get your Star Wars Candy Bar Wrappers printed out onto paper. You can use card stock if you have the time to get them folded/creased- it will hold up much better than regular printer paper.  BUT, the printer paper version is a lot quicker and simpler for the kids to do themselves.
Various fun size candy bars
Tape or glue stick
Directions
Print the wrappers and cut them out.  I actually find things go a lot smoother if I take a minute once things are all cut to get the trimmings into the fireplace or recycle bin.
As you wrap your characters around the candy, be sure to glue the end or tape it down.
That's it!
Want a NON Valentine version of these for a party or just for fun? Print them here!