We're at the BIG DAY, you guys Big Game Sunday. One of the biggest eating days of the year. I mean, one of the biggest football games of the year.  Or both. Now, lots of these foods are amazing and delicious and possibly even a treat you indulge in but once a year. You know the foods I mean.  The buffalo chicken dips, the gooey, cheesy chilies, nachos topped with lots of guacamole…cater to your inner child for a whole lot of yum!! Except… except…you're working on the keto thing, and low carb eating is your current jam. So you want to enjoy the flavors with not all of the CARBS, right?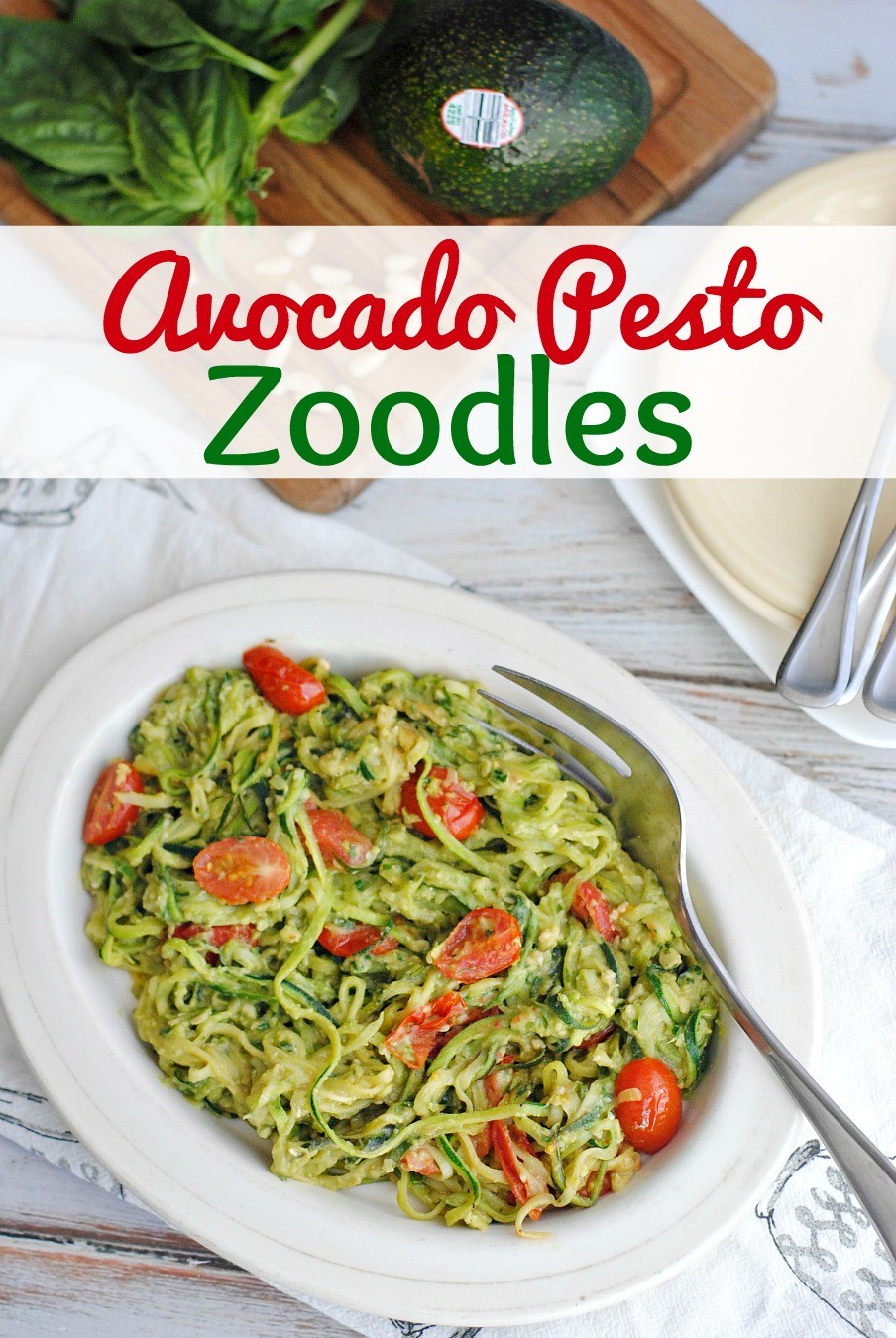 Avocado Pesto Zoodles
Ingredients - 
2 medium size, ripe avocados
1 tbs. pine nuts
a good handful of fresh basil (seriously, a good handful)
splash of water
salt & pepper to taste
4 medium size zucchini
1 C. cherry or grape tomatoes, sliced in 1/2
2 tsp. olive oil
1 tbs. minced garlic
Directions - 
#1. Place the avocados, pine nuts and fresh basil in a food processor. Pulse to mix the ingredients into pesto. If needed, add a tablespoon of water a little bit at a time to help make it creamy.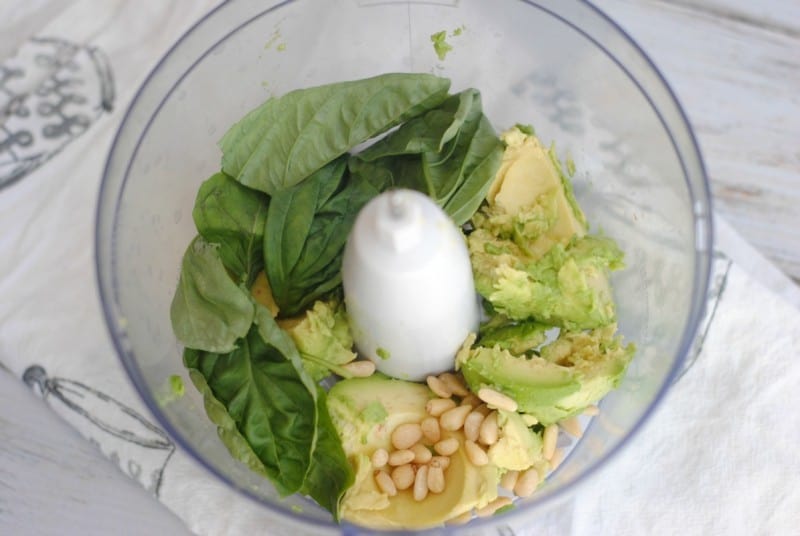 #2. Spiral the zucchini into zoodles and set aside. (Get a
veggie spiralizer
– it's a game changer! Pun intended)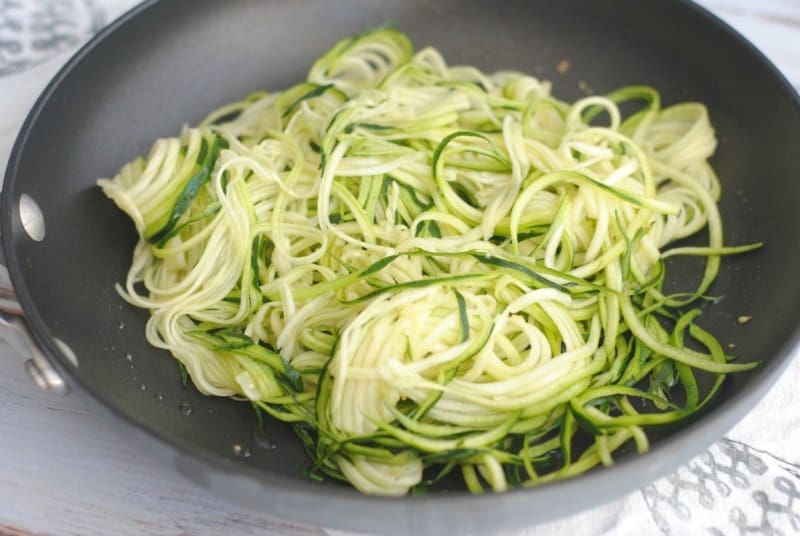 #3. Add the olive oil and minced garlic in a medium saucepan. Add in the zoodles and
sauté
5-10 minutes until tender. Add in the tomatoes and continue to
sauté
another
5-10 minutes until they burst.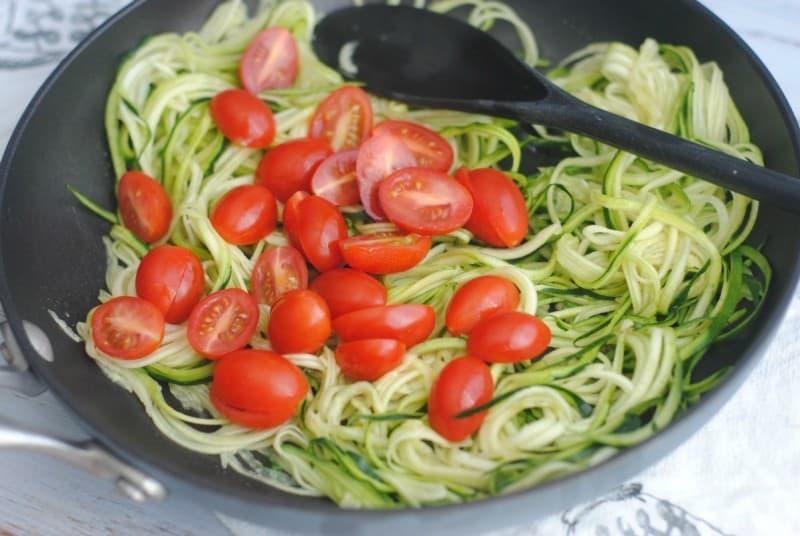 #4. Slowly stir in the pesto mixture. I also did this by eye – I like my zoodles creamy so I added almost all of the pesto. If you prefer less creamy zoodles, add a little at a time.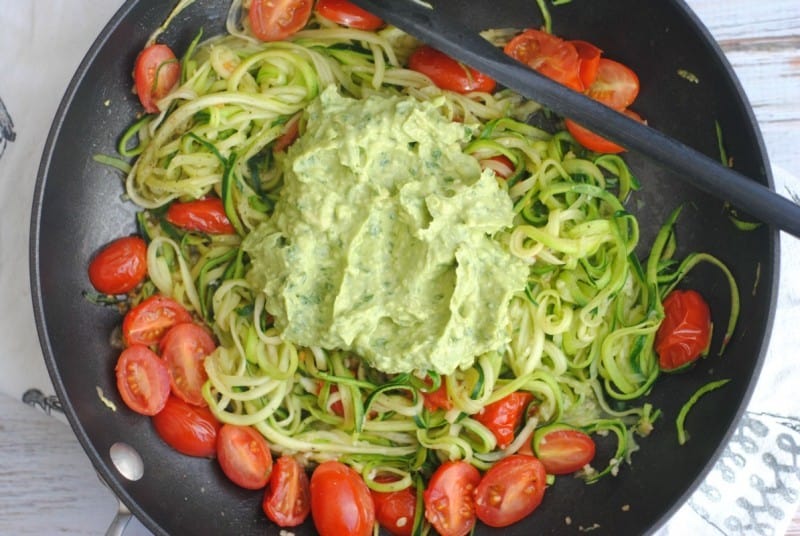 #5. Heat through and add salt & pepper to taste.
*Makes approximately 2 servings.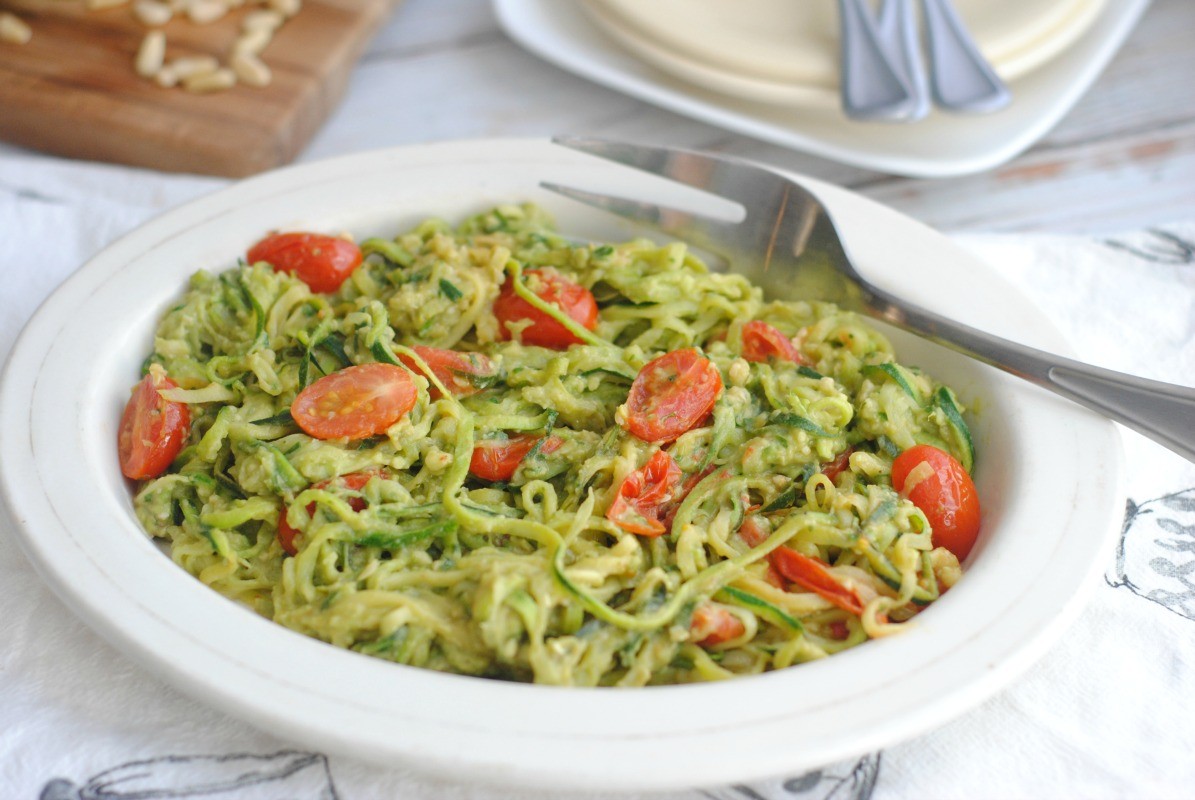 What's your fave game day grub? Are you a keto tailgater?
[mpprecipe-recipe:1767]