During the winter months, many people are prone to illness. For children in schools, and many professions relating to health care, it can make us all even more susceptible.  The reason for this is that they have not or are not eating the proper foods that help to build their immune system. Eating properly is essential any time of the year, and even more important during the winter months. You can avoid becoming run down during the winter months if you happen to follow these simple steps to stay healthier in winter.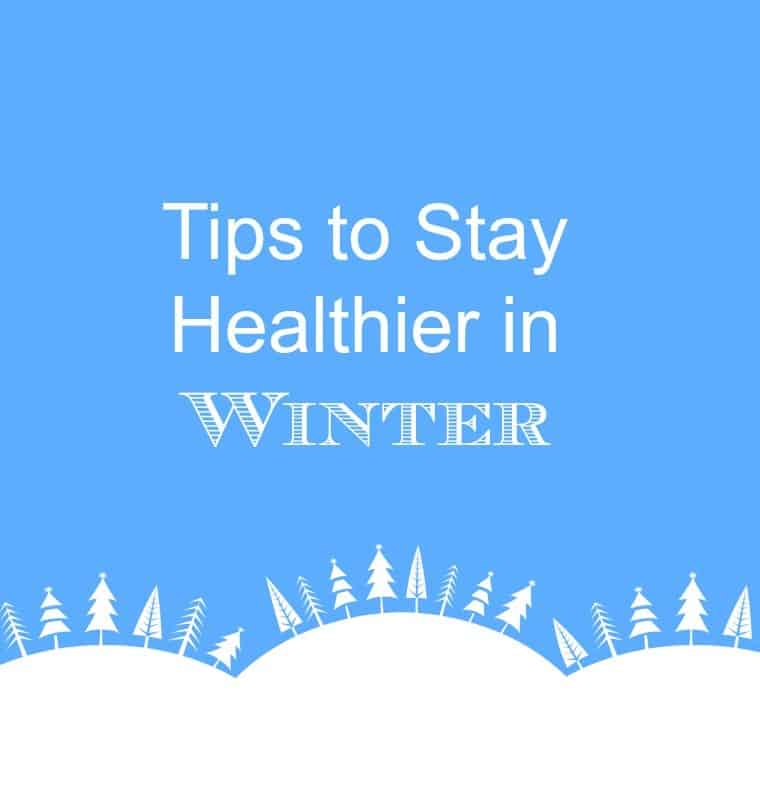 Get the Proper Rest- During the warmer weather we tend to sleep less. Take advantage of winter hibernation and catch up on your needed rest. Anywhere from seven to nine hours of sleep is sufficient.
Drink water! Water, water, water and more water!! Hydration is critical
Watch What You Eat-During the winter months; remember to eat lots of fruits and vegetables. Many winter vegetables can provide your body with a much-needed energy boost. When you are hankering for a snack, avoid sugary foods and choose an apple, banana, or dried fruit instead. Experiment with the winter vegetables. They can be boiled, roasted, and even incorporated into a winter soup.
Do Not Forget to Exercise- During the winter months, our bodies can become sluggish. Find an activity that the whole family can take part in that will get you outside. Stuck inside all winter staring at the four walls will definitely put you in a slump.
Eat a Hearty Breakfast- Remember to eat a healthy breakfast so that you can start your day off on the right foot. Oatmeal and a piece of fruit, along with a glass of juice will give your body energy.
Ingest More Milk Based Products- During the winter months make sure to get enough calcium. Dairy products are an excellent source of protein and have vitamin A and D, among others.
Wash your hands!! Wash them often
Take Dietary Supplements- Make sure that you take a multi-vitamin or dietary supplement to provide your body with the proper nutrients that you may not get from your diet. We love the L'il Critters brand vitamins-our whole family likes their Immune C Plus Zing & Echinacea supplements.  The kids love the taste, and I'll admit, they do taste great, but what I like most is that I know they are getting an extra boost of vitamins and minerals to help them to fight off the germs they will come in contact with throughout their days. My only complaint is that I can't find a place to buy the Immune-C in BULK- with 3 kids, even a bottle of 190 bears doesn't last a long time in our house!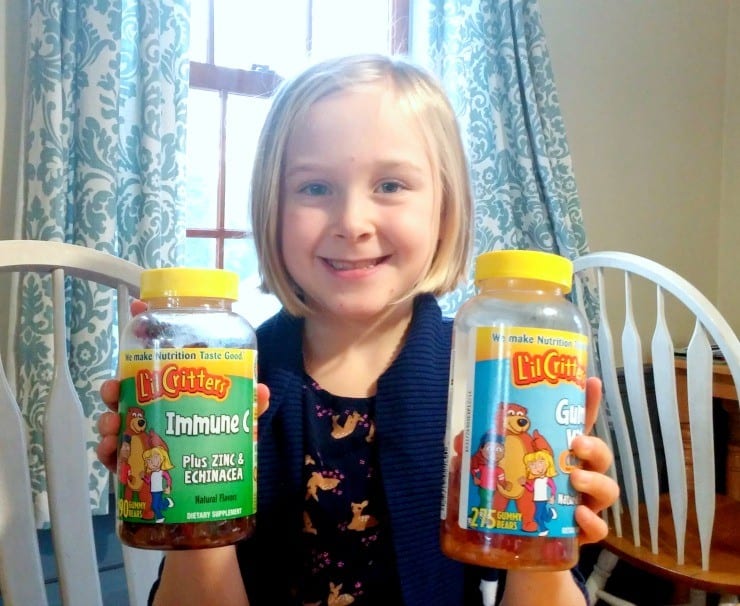 Following the above tips will help to boost your immune system and lessen your chance of becoming ill during the winter months. During the winter months, your body needs more energy to help you face the colder weather.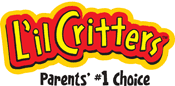 L'il Critters™ are the #1 child gummy vitamin. We are the better tasting gummy vitamin that is preferred by Kids and trusted by Moms.
"We Make Nutrition Taste Good."
Disclosure: Compensation was provided by Church & Dwight via Glam Media. The opinions expressed herein are those of the author and are not indicative of the opinions or positions of Church & Dwight.