I am so excited to kick off our Summer Road Trip event!!!! I will be traveling with my family of 5 in a minivan packed with food and activities for a 24 hour drive to southern Florida. I thought this would be the perfect opportunity to share with you my ideas on travel activities, games and food. Anything to keep your family occupied and happy on a road trip! In addition, I will be sharing with you our favorite stops and activities during our trip! The first thing I wanted to share with you is inspired by an idea I found on Pinterest. I call these Visor Clips, and I have made one for each member of our family (babies excluded!). Each person gets to personalize their own clip, made from scrap craft paper. The paper is glued to a clothespin and attached to the visor of your car prior to leaving.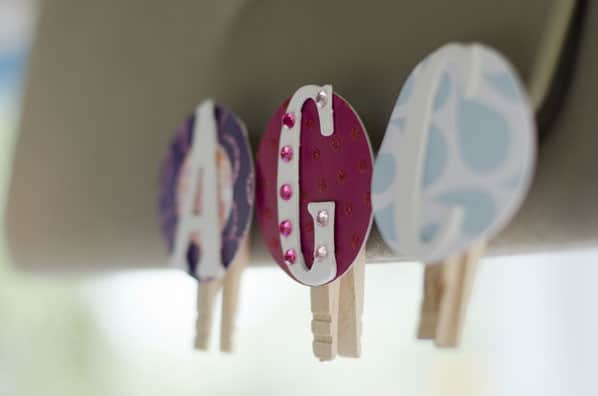 As long as you demonstrate good car behavior (you can determine what this means for your family. In my car this means: no yelling, no hitting, no pinching and being polite to others), your clip remains on the visor. If you break one of the rules, your clip is taken down and stored in the glove compartment.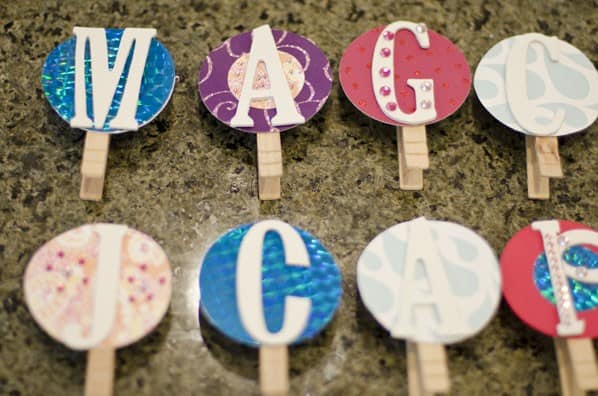 Each person who has a clip remaining on the visor at the next rest stop gets to either choose a treat/toy from the goody box (which I have filled with dollar store trinkets and low mess snacks), or they get to choose a small treat from the rest stop. Whatever works for your family. All family members start fresh during the next leg of the trip and all clips are returned to the visor. I am so excited to try out this idea! Anything that turns good behavior into a game is ok with me! We have our clips all ready to go and my kids have helped me pick out trinkets for our goody box. They are super excited to start earning treats! Bringing along some fun magnetic games, our tic tac toe shrinky dinks game will help kids pass the time without screens!
Looking for a fun activity once you arrive at your destination? Get a Palm Bay bus!