I was talking to a friend recently about what it was like when we were in high school. If we had to write a paper that required us to research a subject, we had to dig through a stack of books in the library. If you had to type up said report, you had to go to the typing lab and use an old typewriter… maybe if you were lucky ,a word processor! Lord forbid if you made a mistake! You had to get the whiteout and try and cover up your error! Kids these days! They sure do have it easy! If I had a Surface 3 from Microsoft, things would have been so much easier! Here are a few good reasons to get the Surface 3 for students!
 This post was inspired by the awesomeness of the new Surface 3, and sponsored by our friends at The Microsoft Store, but opinions are my own.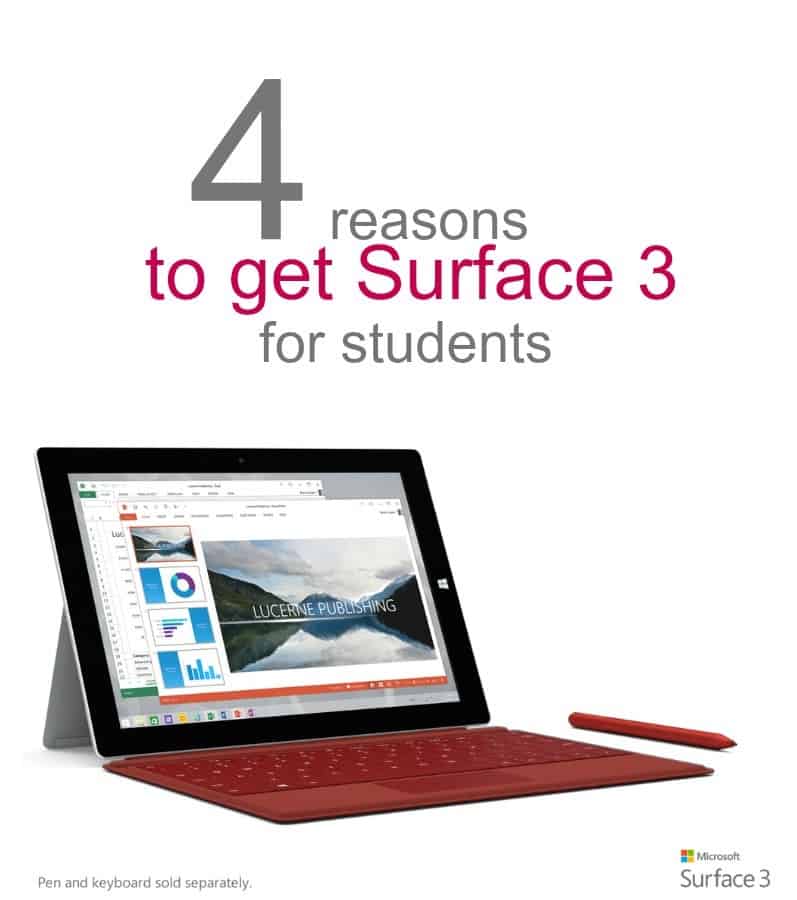 Size and Weight: The Surface 3 weighs in at a mere 1.37 pounds and is just 10.51 x 7.36 x 0.34 inches. It just the right size to slip under your arm or in your backpack and take to class. With 10 hours of battery life and a three-position kickstand, Surface 3 is perfect for taking notes, recording a lecture or getting some work done in between classes while you soak up some sun! (Yes, that says 10 hours. These stay charged a really long time!)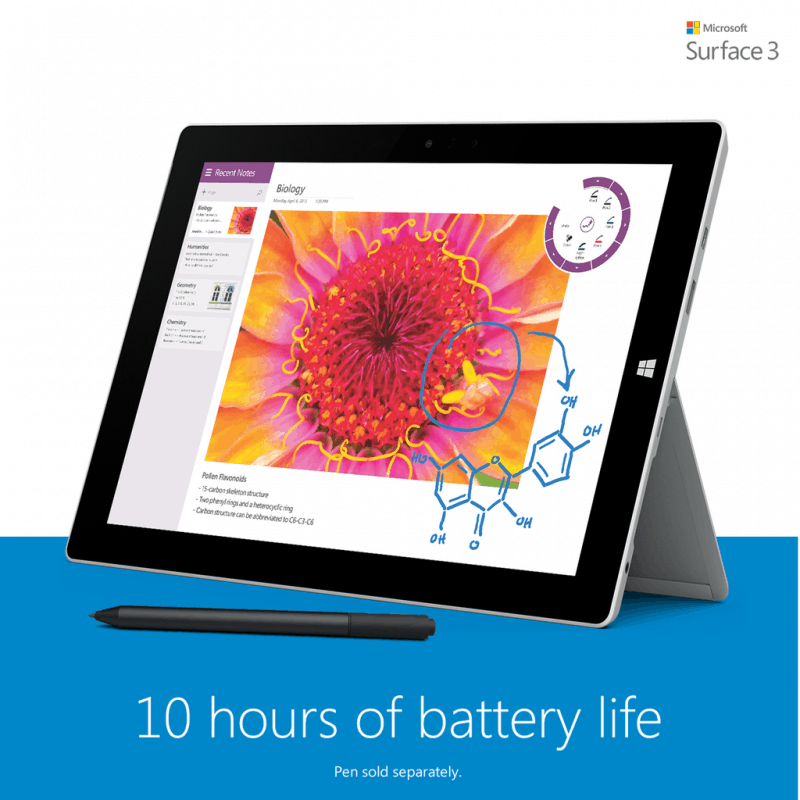 Support: I always get nervous when I buy a piece of technology because you never know what the support team is like. With the experienced team at the Microsoft Store, you get the best choice, value and service, including an Answer Desk to make to make sure you are up-and-running and get the most out of your technology. Once the Surface 3 is available, The Microsoft Store will host Surface 3 workshops the week following to show customers who purchased the device how to get the most from the Surface 3.
Availability: You can visit any of the 111 Microsoft Store locations in the U.S. and Canada or go online at microsoftstore.com and pre-order the Surface 3 now, which will be available on May 5th for just under $500. If you choose to buy in-store, there will be a Microsoft fiesta for students starting at 4pm. Stores will host a Cinco de Mayo inspired fiesta-themed celebration. Stores will offer Surface-branded swag and other prizes, as well as provide a 10% discount to students. The Microsoft Store is the best place to experience and pre-order the latest addition to the Surface family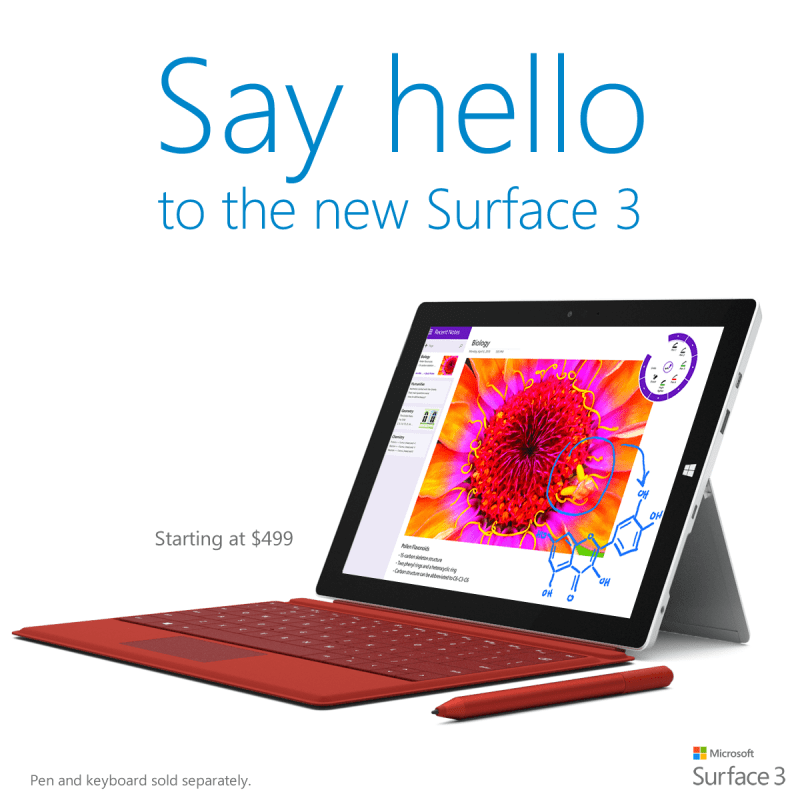 Features: The Surface 3, is the best of both worlds because it is a tablet that works like a laptop and it comes with the full Windows experience (with a free upgrade to Windows 10 when it's available.) The Surface 3 has a beautiful screen, integrated kickstand and stereo speakers with Dolby® Audio-enhanced sound, offering hands-free entertainment wherever you go. Whether you are home or on the move, you get the Surface 3 Docking Station. You can run your favorite apps and desktop software side-by-side. The Surface 3 also comes with a one-year Office 365 Personal subscription as well as OneDrive storage. I love the Surface Pen because you can take notes with ease, draw and create. You can also mark presentations, PDF files, term papers and you can even convert handwritten notes to text in OneNote.
Don't you want a Surface 3 now? I know, right?! Pre-order yours now as well as see a fully detailed listing of the Surface 3 features at microsoftstore.com!
This is a sponsored post written by me on behalf of Microsoft retail stores.