When I was a kid, one of my favorite times was family game night. I looked forward to the laughter and the good-natured competition. We would pit the boys against the girls or the adults versus the kids. Among the classic board games we played was The Game of Life game. I remember taking so long to choose if I wanted a boy and a girl baby or twin girls or twin boys that the family would tease me! Well, that tradition carries on in many families, and has done so for more than fifty years.
 Fast forward to modern day, and my own family carries on the family game night tradition, together, and we were recently given the opportunity to partner with Hasbro to give the newest, modern update to The Game of Life game a review. The family agrees that this game is STILL awesome and we love it!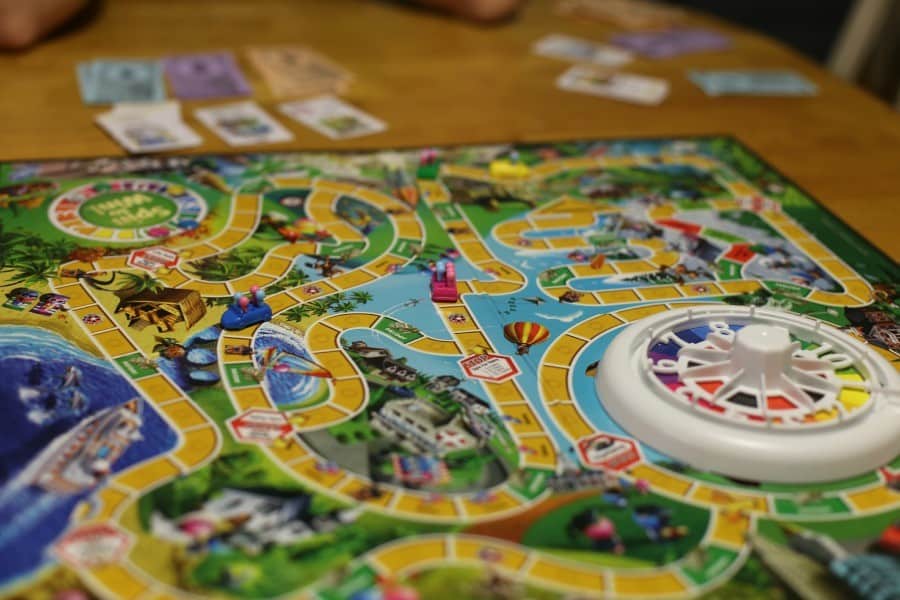 The Game of Life Game: My Dream Job
Now the latest generation of kids and their families can enjoy a new version of the classic game: The Game of Life game. I love that this game includes career cards that were inspired by kids, just like yours and mine! Among the career cards are Video Game Designer (which was the top pick among the kids polled) and Professional Athlete, which my son  is super interested in. My older daughter wants to be a Chef or a Fashion Designer.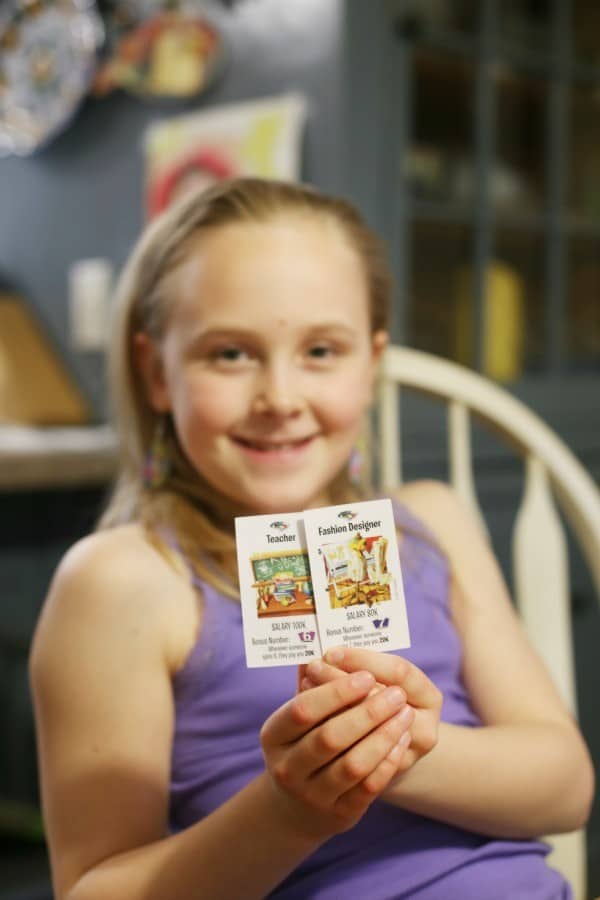 What is really nice is these cards are a gateway to opening conversations with your kids about what they want to be when they grow up. In addition to the careers my kids liked are: Singer, Secret Agent, Veterinarian, Teacher, Doctor, Scientist, Lawyer, Inventor, Race Car Driver, Dancer, Police Officer, and Firefighter.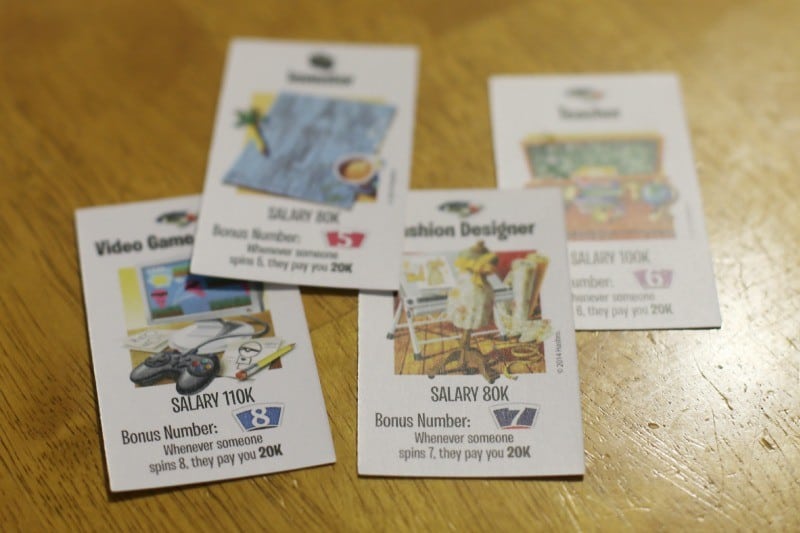 So, for instance, with my oldest, we were able to learn she has a passion for learning to cook and serve healthy and yummy food. She may want to open her own restaurant one day and be a head chef. My husband and I may consider enrolling her in cooking classes to let her follow that desire and see if it is a good fit for her. Can you imagine bearing able to learn at a younger age what your kids may want to choose for their career path as an adult? Imagine what a game changer this will be when deciding on college courses to take or job to apply for when your kid are old enough. I think it is just genius! Games have always been a great way to bring families together and the new career cards in The Game of Life game can help inspire those parent-kid conversations about what they want to be when they grow-up in a playful, casual way.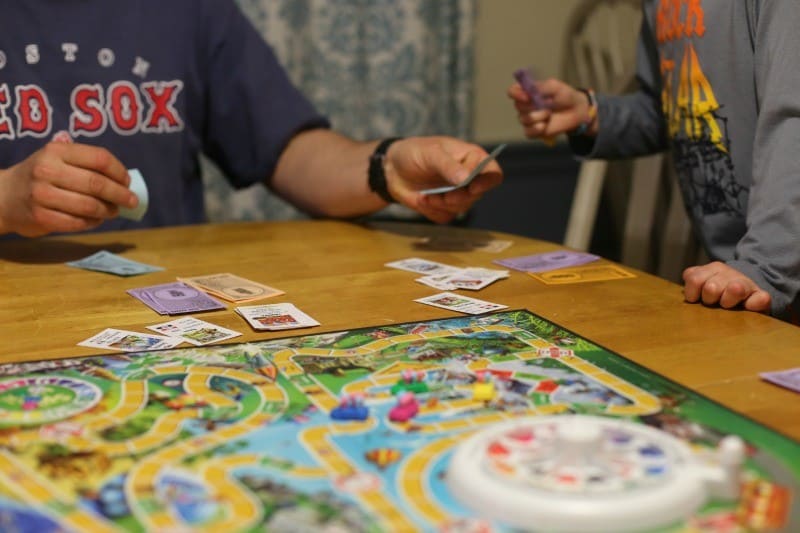 Another great opportunity to start the conversation is "Take Your Sons and Daughters to work day" on April 23 and introduce them to what you do at work. These conversations can lead to job-shadowing opportunities, involvement in clubs or organizations that cater to their interests like a cooking class or baseball lessons, and eventually the pursuit of a higher-education degree in the topic somewhere down the road.

You can find The Game of Life game where games are sold for $19.99. It's great for ages 8+, 2-4 players.  When we have had 5 people wanting to play, we choose 1 person for the banker and giver of the cards!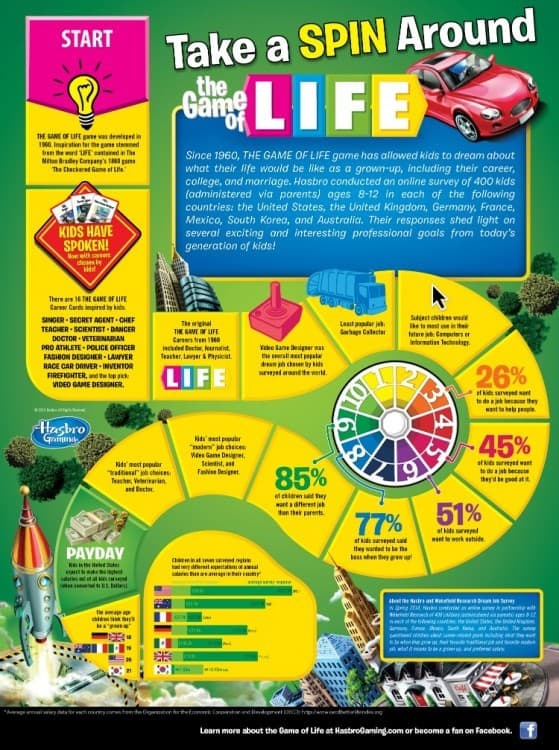 What are your favorite games to play for Family Game Night? 
This is a sponsored post written by me on behalf of Hasbro THE GAME OF LIFE.