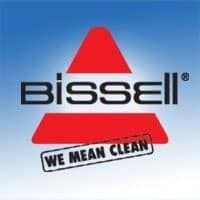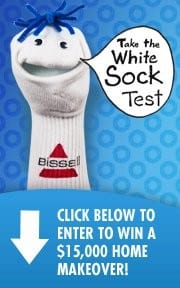 When Bissell invited me to participate in their White Sock Challenge I was all for it!! For years now I have gotten away with a yearly carpet cleaner rental. However, I have found that as my children get older, they get dirtier. It was inevitable, but the time has finally come to own my own carpet cleaner. Those once a year cleanings just aren't cutting it anymore. I knew my carpets were dirty, but this White Sock Challenge proved it! The very generous folks at Bissell were nice enough to send me their Bissell Lift Off Deep Cleaner, which works as a carpet cleaner AND a spot cleaner. Let me tell you, when that thing came in the mail it was like Christmas! I was ready to clean every surface in my house!!!! Now it was time to try the White Sock Challenge. This involves walking around my carpet in slightly damp white socks before and after cleaning with the Bissell Lift Off Deep Cleaner. Wow, was I astounded by the results!! Take a look: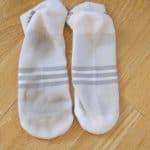 A little bit about the Bissell Lift-Off Deep Cleaner: Lift-Off® Deep Cleaning System ($259.99)
2 machines in 1! Gives your carpet a deep-down clean plus has removable spot cleaner
Portable spot cleaner cleans stairs, car interiors and more
Surround Suction® for edge-to-edge cleaning
Built-in hot water heater for maximum cleaning
Includes stain tool for hard-to-reach areas
12 cleaning rows on 2X DirtLifter® Powerbrushes
Sprays, scrubs and suction cleans carpet
The benefits of a removable spot cleaner "The Lift-Off® Deep Cleaning System features a portable spot cleaner that easily lifts off from the deep cleaner and can be carried away for cleaning hard-to-reach areas. Much like the BISSELL Little Green® or SpotBot® portable deep cleaners, this machine is perfect for deep cleaning stairs and upholstery. It is also convenient to have on hand for unexpected messes, like spills and pet accidents, and for cleaning auto interiors."
My Experience: The shipping box was large, as expected (and works great as a clubhouse for my 6 year old). However, the machine was fairly simple to assemble. It really only came with a couple of major parts to assemble and took my husband about 15 to completely put together. Once assembled, the machine is larger than a vacuum cleaner (by about 25%), so not terribly big. It fits in a large closet. The best part of this machine is it's dual abilities. Not only is it a carpet cleaner, but also a spot remover. The allows me to clean those smaller spots and my stairs and car without a hassle.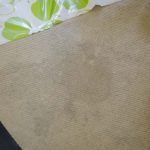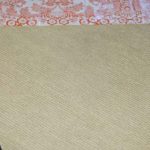 I tried this machine out on a large stain on the rug underneath my kitchen table. This was a tough stain that had been sitting there for a couple of months. In fact, I was almost ready to throw the rug out and get a new one. After reading the instructions (which were simple to follow), I proceeded to clean the area as directed. The machine was noisy, like any cleaner, but not outrageous. I found that the water heated up nicely and the scrubbing and suction functions worked fantastic. The spot started to lift almost immediately. In a matter of a few minutes, my rug looked like new!!! Not only did this machine work BETTER than those rental units, but I have the convenience of having it at my house to use whenever I need it. For $259.99 this is a great deal and pays for itself in less than a year. Now I'm on a mission to clean ALL of my carpets and spots! Looking for a chance to win a $15,000 home makeover? I thought so! All you have to do is visit BISSELL's White Sock Test contest page on Facebook. 
Upload photos of your white socks test results to enter. You can visit the page daily through June 10th for a chance to instantly win a BISSELL cleaning product or a $25 Visa gift card.
You can purchase the Bissell Lift Off Deep Cleaning System at www.bissell.com. This item ships for FREE and check out their site for $20 off!! "A sample of this product was provided to facilitate my review. All opinions expressed are my own."
0