I'm a shopper. As I get older, I'm becoming more and more an online shopper- it's quick, it's easy, and I can get things to my home or someone else's in very little time. With online shopping, I can price compare and earn cash back which means I can typically save myself some money. That's a big incentive to continue shopping online. But with online shopping comes online payments and that opens all kinds of concerns. V.me by Visa is a new online payment service that can help me with many of my online shopping concerns! I am forever having to go find my wallet to get my payment information when shopping online- I like being able to have access to a service that remembers for me- in a secure way.
Being a new service, one of the first things I wanted to check was WHERE I could use the service. I wanted to be sure I could use this at places that sell things I might use!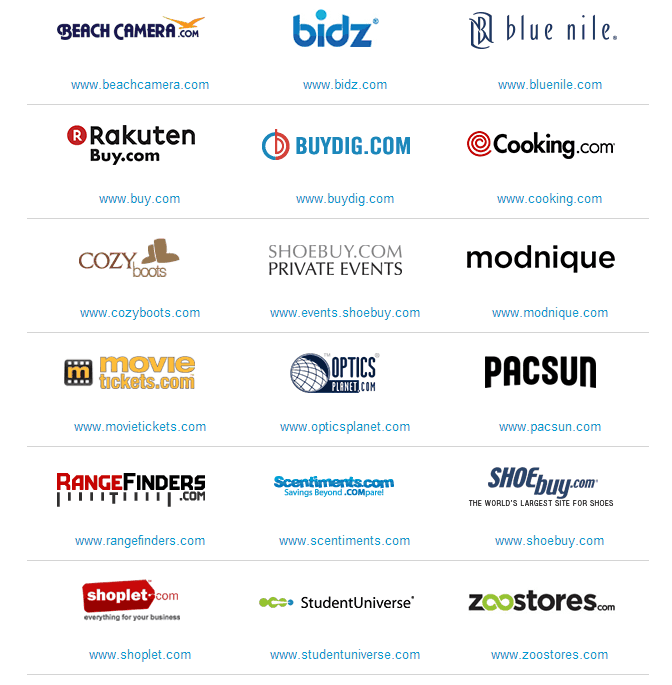 There are several sites I frequent that are on the list! I was so happy to see this. We've been really enjoying movie dates this year and seeing that I can easily and quickly order movie tickets online with this service made me happy. This way I can order from my phone if it's a last minute decision and we're out and we don't have to wait in line. There are also shoes to be had from Shoebuy.com…we all wear shoes, right? There are a surprising amount of merchants who already have agreed to accept V.me by Visa for payment.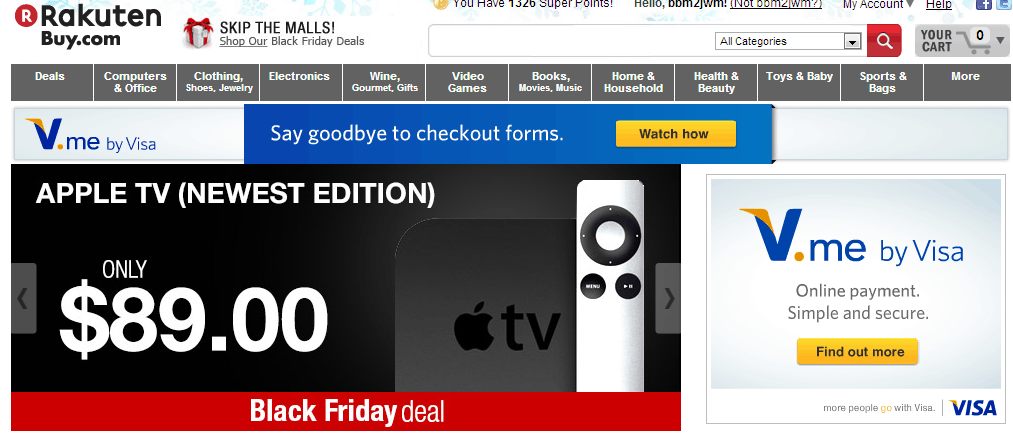 I decided to head over to Buy.com to see what kind of deals I could find (it's Black Friday). We were discussing the fact that I have never seen the Christmas special Emmitt Otter's Jugband Christmas, and I thought it might be a good day to grab a copy. To my disappointment, this was not on the list of deals, but I went ahead and ordered it anyway. I love Christmas specials (OK OK I love all holiday specials!) and want this to be part of our collection!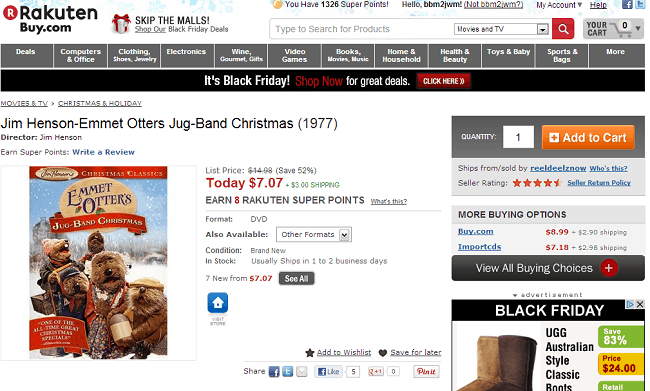 Shopping was business as usual, and I was trying to be good and only get what I "came" onto the site for.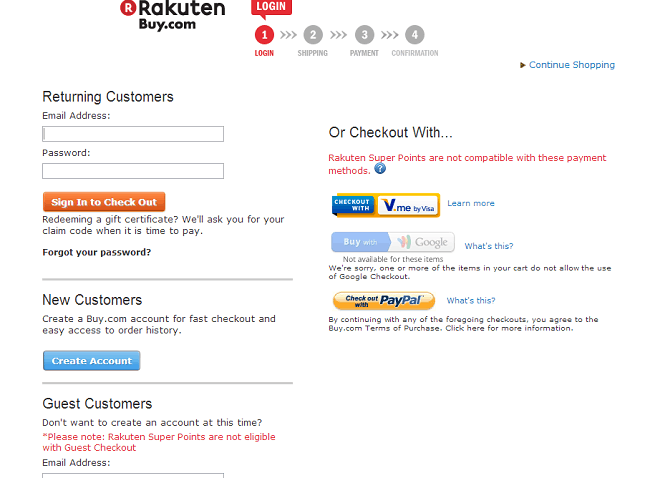 There wasn't anything surprising about checkout with V.me- a few windows and voila. Payment processed, without me having to go grab my credit card, and I'm still earning cashback on my purchase with the card I have on file.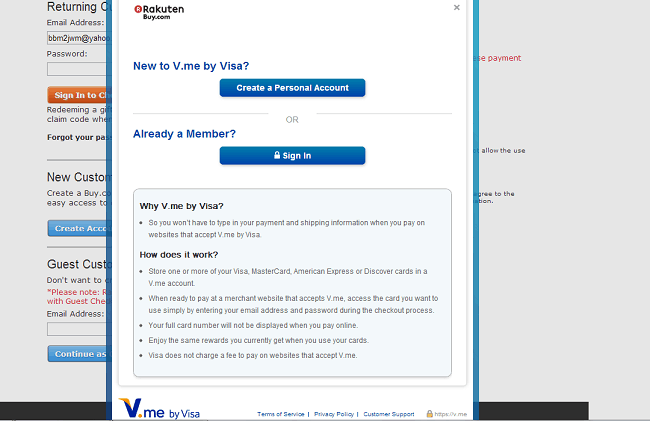 I wasn't at all concerned that my identity would be at risk.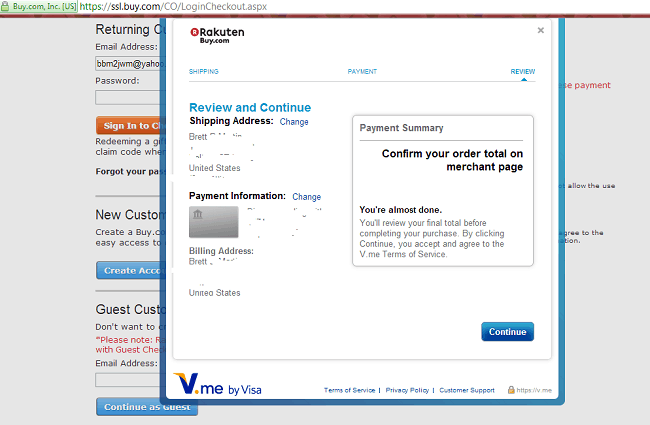 Easy, peasy…lemon squeezy!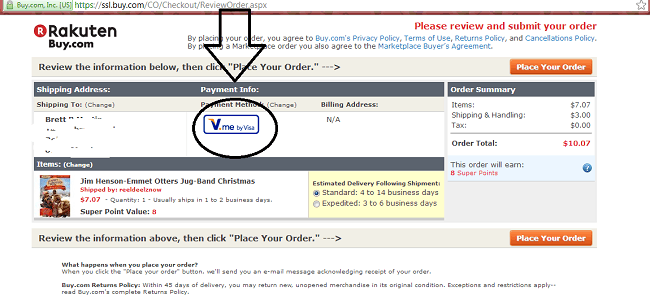 Now I just sit back and wait for our new DVD to arrive in the mail!
This post is brought to you by V.me by Visa. Online payment. Simple and secure.
0